Archaeological Site of Los Millares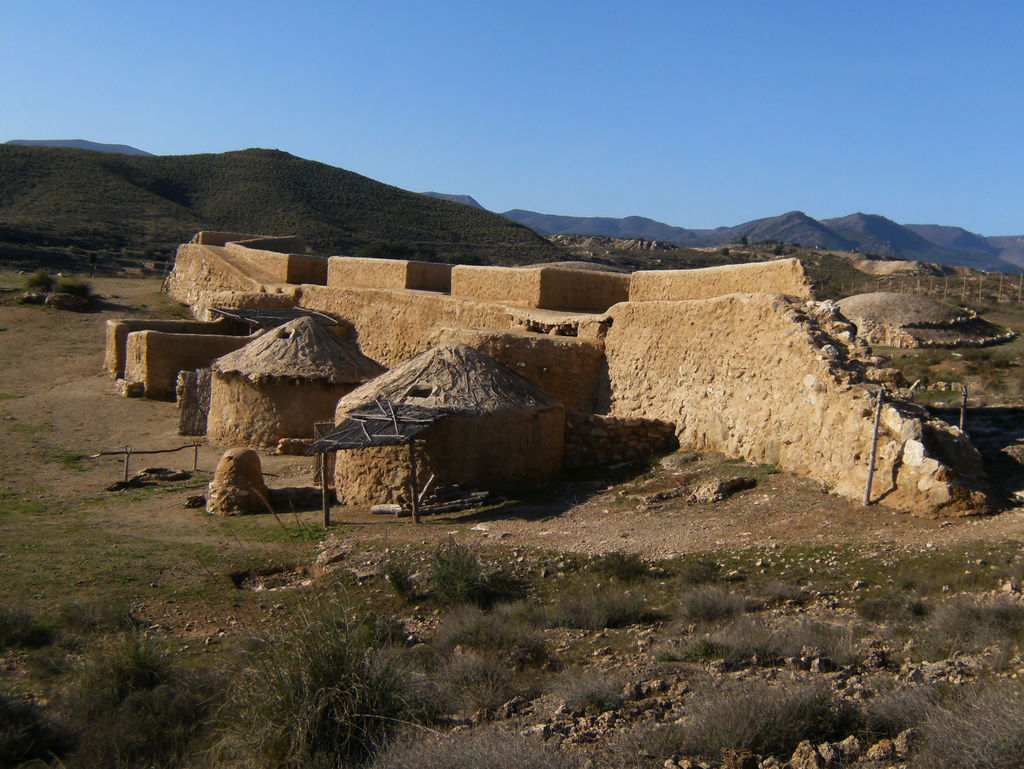 Read more
Read less
Located in the district of Santa Fe de Mondújar, the Archaeological Site of Los Millares is considered the most important European site from the Copper Age.
Los Millares (2700-1800 B.C.). developed a splendid farming culture and pioneered the introduction of copper working in the western Mediterranean. The settlement, protected by four lines of walls and a dozen advanced forts, has an impressive necropolis with over a hundred collective tombs, a feature without comparison in Europe at this time. In each tomb the members of the same clan were buried together with their personal effects: weapons, tools, ornaments, symbolic ceramics and idols.
The settlement had an extraordinary defensive system, difficult to understand without the existence of megalithic settlements dedicated to grazing. It had four lines of walls, the exterior and most recent of which measures 310m from escarpments of the Andarax River to the Huéchar ravine. It has semicircular towers or bulwarks at regular intervals and two gates.
Comments: Closed: 1 and 6 January, 1 May, and 24, 25 and 31 December. Please contact us by email to find out opening times on other national, regional and/or local holidays. Access to the site is only permitted until 30 minutes before closing time.
From Wednesday to Sunday from 10 am to 2 pm. Organised tours (groups), pre-booking by telephone required. Closed: 1 and 6 January, 1 May, 20 November, 24, 25 and 31 December. Other public holidays, check by phone or e-mail.
Services and infrastructure
Historic building
Parking
Shopping area
Specialties
Archaeological Site