Conjunto Arqueológico de Itálica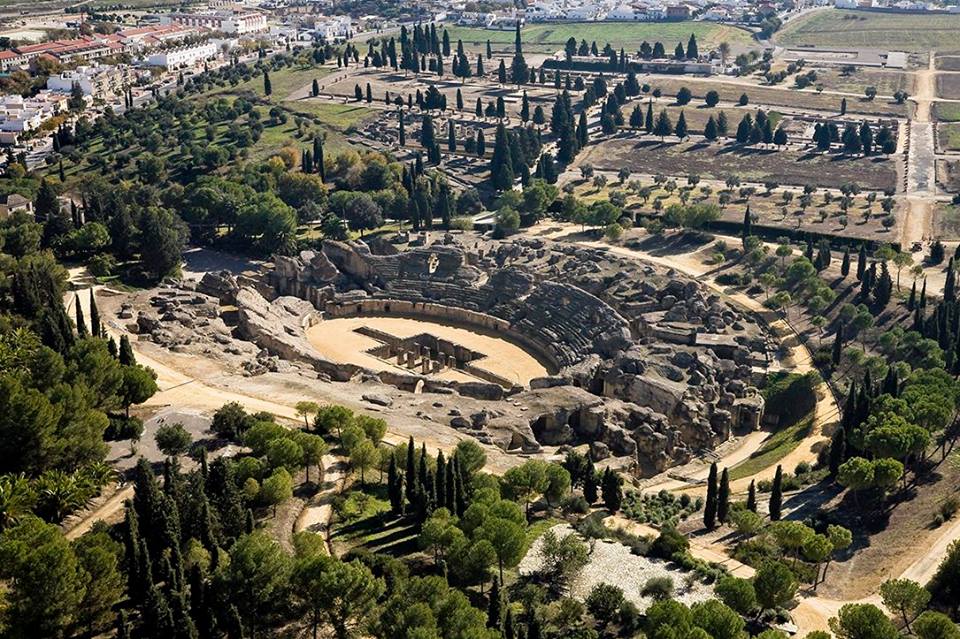 Read more
Read less
The Roman city of Itálica, located on the lower Guadalquivir, half-way between Sevilla (Hispalis) and Alcalá del Río (Ilipa) and very close to the routes which link the mining area of the Sierra Norte of Sevilla and Huelva, played an important strategic role both in political-military life and economic life during the height of the Roman Empire, proof of this being the fact that it took up a surface area of approximately 60 hectares.
It dates back to the year 206 BC, when General Publius Cornelius Scipio, during the second Punic War, defeated the Carthaginians in the Battle of Ilipa and legionaries set up in the Cerro de San Antonio, in which a Turdetanian population had been living since the 4th century BC. Although both communities may have lived together in this space near the Guadalquivir, soon the Roman element imposed its social and political ways. In the second half of the 1st century BC, the city acquired municipal status and, over time, under the emperor Hadrian (117-138 AD), colonial status, and becomes equal to the metropolis in administrative terms.
The families of Trajan and Hadrian originally come from Itálica as did many Senators of the time.
Today, Italica shows the visitor a splendid Roman amphitheater and gives the opportunity to walk through the layout of its streets, and to know the houses, public buildings, art objects and everyday utensils used by its inhabitants.
1 January to 31 March and 16 September to 31 December: * Tuesday to Saturday, 9am to 6pm. * Sunday and public holidays, 9am to 3pm. 1 April to 15 June: * Tuesday to Saturday, 9am to 8pm. * Sunday and public holidays, 9am to 3pm. 16 June to 15 September: * Tuesday to Sunday and public holidays, 9am to 3pm Ticket office shuts thirty minutes before the site closes. The Site is open on all public holidays except 1 January, 6 January, 1 May, 24 December, 25 December and 31 December.
Recognised EU citizen: free. Other countries: €1,50.
Services and infrastructure
Historic building
Parking
Shopping area
Specialties
Archaeological Site