Casa Manolo León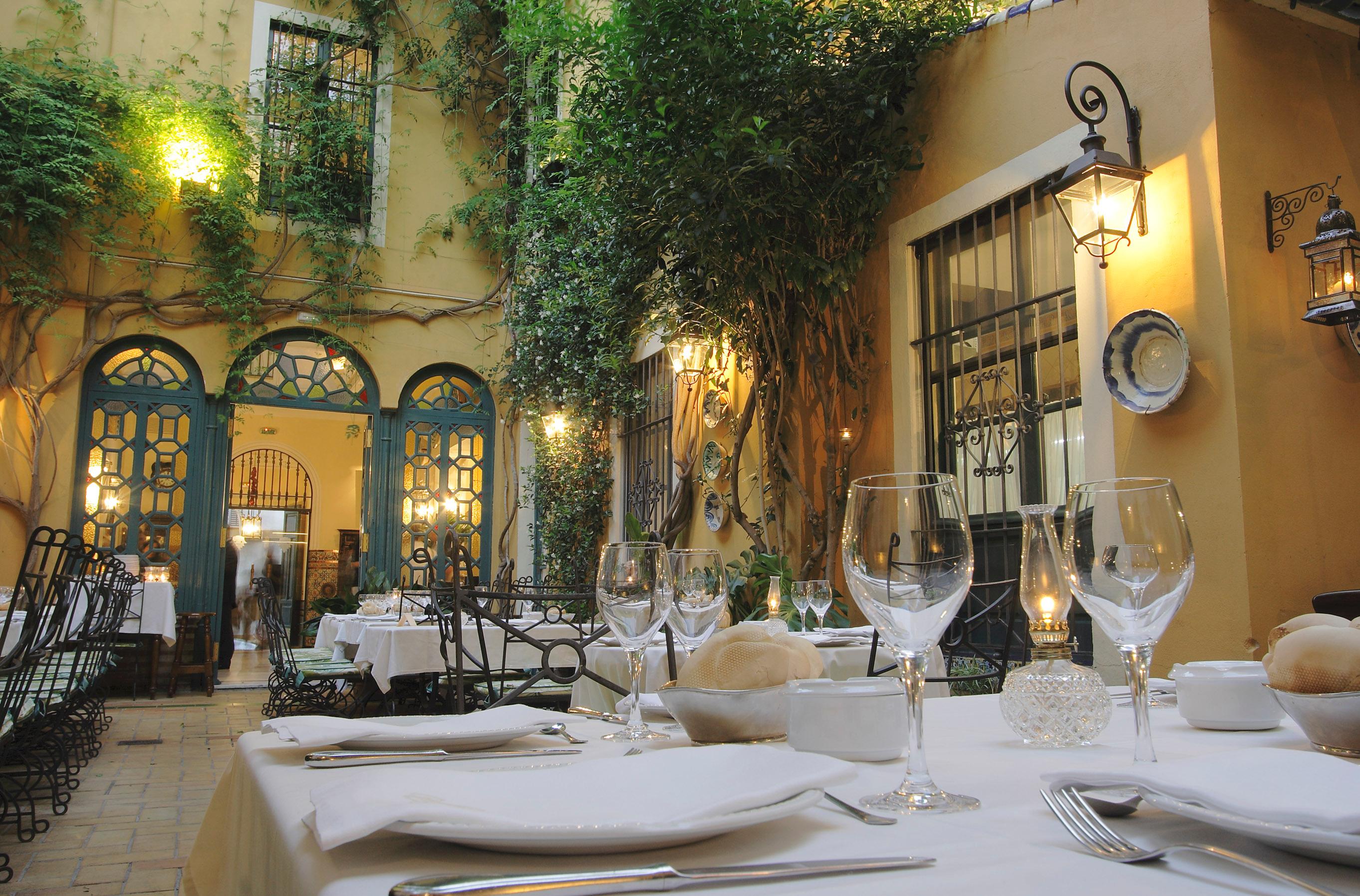 Read more
Read less
Casa Manolo León is located in an old stately house, right in the historic centre of Seville. The restaurant has two courtyards, one outdoors, which is spectacular with gardens, a fountain, an orange tree, flower beds with lady of the night, jasmine and aspidistras.
A place to enjoy the magical atmosphere of spring and summer nights in Seville. The different rooms (Library, Teresa Noval, Mantillas, Balcones) guarantee discretion and privacy for business meetings and celebrations with friends celebrations.
Elegant and distinguished atmosphere. Casa Manolo León has a varied menu, from meats to casseroles, and a wide range of fish and shellfish. Its wine cellar, located at the end of the courtyard, is spacious and promising.
Every day, 1.30pm to 5.30pm and 8.30pm to 1.30am.
Services and infrastructure
Accessible for handicapped
Historic building
Parking
Private lounges
Terrace
WIFI
Target audiences
Professional, Seniors, Couples, For families, Friends, Lgbti, I travel alone, deal, young people
Registry number
R/SE/01001
Specialties
Wines, Meat, Cocina tradicional, Shellfish, Desserts-Sweets, Fish
Types of cuisine
Mediterranean cuisine, Andalusian cuisine