Catedral de La Merced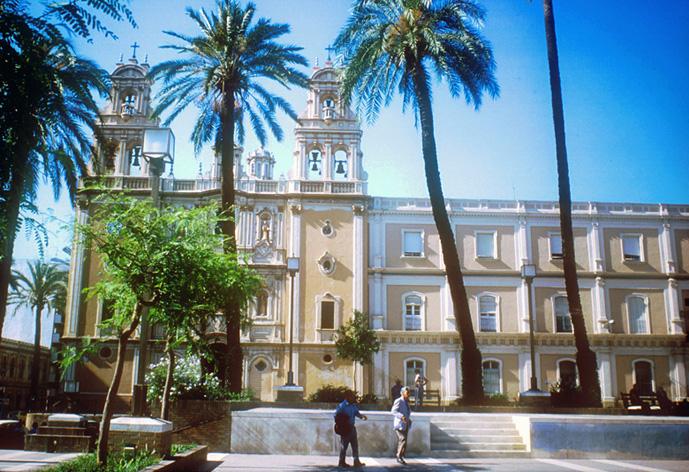 Read more
Read less
This building dates back to 1605, when the lord of the manor in Huelva ordered the construction of a convent that would be occupied by monks of the Order of the Blessed Virgin Mary of Mercy. It is Renaissance in origin but it is now a rich blend of architectural styles as a result of the different restorations that have taken place over the centuries.
In 1953 it was appointed as the Catedral de la Merced after the creation of the diocese of Huelva.
A prominent feature is the façade, with an original layout involving Baroque elements, and the bell gables showing colonial influence. The interior consists of three naves and a central transept with three lateral altarpieces with works by illustrious artists such as Martínez Montañés and Herrera el Viejo.
In 1970 it was declared to be a National Monument.
Adjoining the Cathedral building there is still part of the original convent that currently houses one of the seats of the University of Huelva.
From 02-10-2023
Tuesday
11:00 - 13:00

18:00 - 20:00
Wednesday
11:00 - 13:00

18:00 - 20:00
Thursday
11:00 - 13:00

18:00 - 20:00
Friday
11:00 - 13:00

18:00 - 20:00
Tuesday, Wednesday, Thursday and Friday from 11 am. to 1 pm. From Monday to Sunday from 6 to 8 pm.
Services and infrastructure
Target audiences
Seniors, For families, Couples, I travel alone, young people, Friends, deal