Casa Museo Zenobia y Juan Ramón Jiménez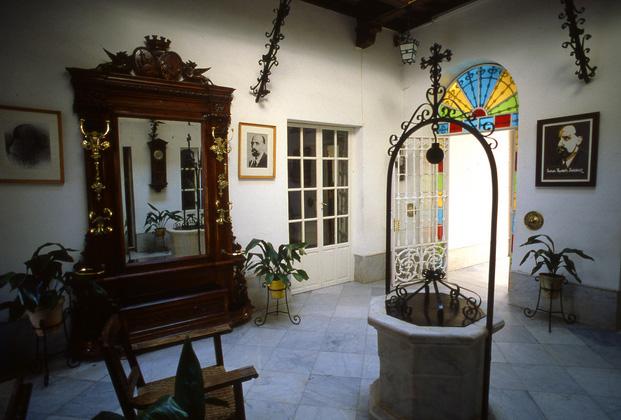 Read more
Read less
The building dates from the eighteenth century, being restored by the Jiménez family in 1885.
The House Museum is created in the same year the Nobel Prize is awarded to the poet of Moguer, carried out by unanimous agreement of the Moguer City Council and the Diputación de Huelva (the owner of the property), with the consent of marriage Jiménez, who worked in up donating their entire library, plus many household and personal items. The Museum opened its doors to the public days after the death of the poet.
Today, the house is home of the Fundación Juan Ramón Jiménez.
Admission: € 3.50 Students, retirees and groups of more than 20: 2.50 € Family group: 9 €
Guided tours from Tuesday to Sunday. Mornings: 10:15 - 11:15 - 12:15 am. - 1 pm. Afternoons: 5:15 - 6:15 - 7 pm. Closed on Sunday evening, on Monday and on bank holidays.
Services and infrastructure
Target audiences
young people, Couples, Friends, I travel alone, For families, Lgbti, Seniors
Segments
Culture, Leisure and fun