Moguer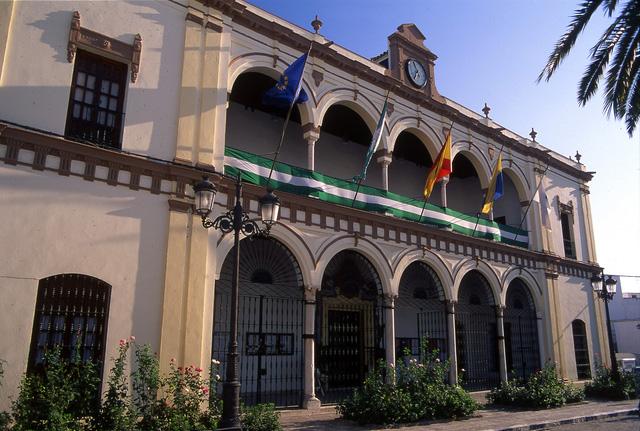 Read more
Read less
Village belonging to Tierra Llana, situated near the capital and on the banks of the Rí­o Tinto. It is linked to the Discovery, as Columbus took his oath in St Clare's Convent. It is a village which is charged with history, proved by the numerous monuments it has such as St Francis" Convent, the Parish Church of Nuestra Señora de la Granada and the Chapel of the Virgin of Montemayor.
Here the Nobel prizewinner for literature, Juan Ramon Jimenez, was born. You can visit the House where he was born and his Museum.
Mazagón, a village that has been converted into a tourist resort thanks to its magnificent beaches and its climate, belongs to Moguer's municipal area are the protected spaces of Laguna de El Asperillo, Abalorio and Las Madres, included in the Lagunas de Palos y Las Madres Natural Beauty Spot.
History
Its name comes from the Arabic term mugar, which means "caves".

The origins of the town date back to prehistoric times. Phoenicians and Romans have passed through here.

In Al-Andalus times it was called Mugar, which means "cave", alluding to its numerous caves. During this period it belonged to the area of Niebla.

The Christian conquest was carried out by Alfonso X and the village went on to form part of the County of Niebla.

From the XIV century onwards, with the donation of the village to don Alfonso Jofre Tenorio, it began to gain in importance and became a stately town.

Between the XVI and XVIII centuries it went from the Marquisate of Villanueva del Fresno to the House of Alba up until the disentailment of the XIX century.

The town's participation in the Discovery of America was very important. The caravel "La Niña" was from this town. After the Discovery, Moguer was left practically deserted due to emigation to the New World, the displacement of commerce to the Seville-Cadiz axis during the XVI and XVII centuries and also due to the lack of security caused by the constant attacks from the pirates who devastated this coast.

It was the birthplace of the poet Juan Ramon Jimenez.

At the beginning of the 70s, its economy took off with the cultivation of strawberries.

Eminent citizens
Felipe Godinez Manrique, writer.
Rafael Romero Barros, painter.
Luis Hernandez Pinzon, admiral in the XIX century.
Manuel de Burgos y Mazo, politician.
Juan Ramon Jimenez, poet.
Juan Roldan de Avila, conqueror.
Francisco Garfias, writer.
Jose Sanchez Mora, man of letters.
Moguer
Municipio
The weather today in Moguer
Max

23

Min

19

Max

73

Min

66
°C
°F
en
Read more
There are no results to show
What territory do you want to visit?