Osuna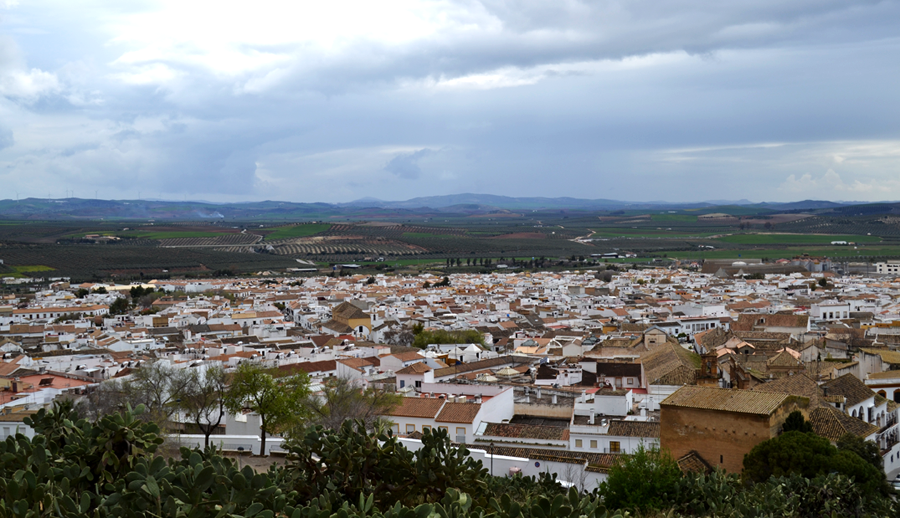 Read more
Read less
City belonging to the Campiña region he eastern part of the province. Its location on a hilltop, along the sides of which its streets and typical Sevillian houses spread out, offers a splendid view of the surrounding landscape of olive groves and fields of cereals.
Osuna is one of the most monumental cities of the province , due to the fact that it was the centre of a duchy which brought it splendour and riches, especially in the 16th, 17th and 18th centuries. A walk through its streets enables the visitor to admire its beautiful residences and palaces, its charming houses and buildings.
Some of its most important monuments are the University, a true Renaissance masterpiece; the Colegiata de Santa Marí­a de la Asunción, the Pantheon of Arte Sacro, the Convent of the Encarnación, the Convent of the Concepción, the Palace of the Cepeda family, the pantheon of the Dukes of Osuna (Panteón Ducal), the former court house (Antiguos Juzgados) and the Palace of the Marqués de la Gomera.
History
The origins of the city date back to the time of the Tartessians. It is thought to have been the Iberian city of Urso. The remains of the "bulls of Osuna" and the bas-relief of the "soldier" are from that period.

It was occupied by Phoenicians and Carthaginians.

During the Roman domination it took part in the wars between Cesar and Pompeii.

At the time of Al-Andalus it was called Osona, and was the birthplace of famous poets, scientists, linguists and jurists.
The Christian reconquest was undertaken by Ferdinand III in 1239, and the town was granted to the Order of Calatrava in 1264.

Pedro Téllez de Girón created the domain of the first count of Ureña in 1472, having exchanged it for Fuente Obejuna y Belmez.

The city achieved its maximum splendour under the fourth count of Ureña, Juan Téllez Girón. In 1562 the fifth count of Ureña was granted the title of duke of Osuna. At one point the city had 20 grandees of Spain and more than 50 nobles.
Three centuries later all this wealth was lost by the 12th count of Osuna, Mariano Téllez Girón.

The city was declared Historic-Artistic Site in 1967.

Eminent citizens
Matilde Pérez de Luna, typist.
Francisco de Osuna, 16th century Franciscan writer.
Arcadio Pavón y Montiel, publicist and university professor.
Hipólito de Vergara, poet.
Francisco Rodrí­guez Marí­n, writer.
Manuel Rodrí­guez, jurist.
Juan Rodrí­guez Saldón, painter.

Osuna
Municipio
The weather today in Osuna
Max

14

Min

12

Max

57

Min

53
°C
°F