Villa Romana de Fuente Álamo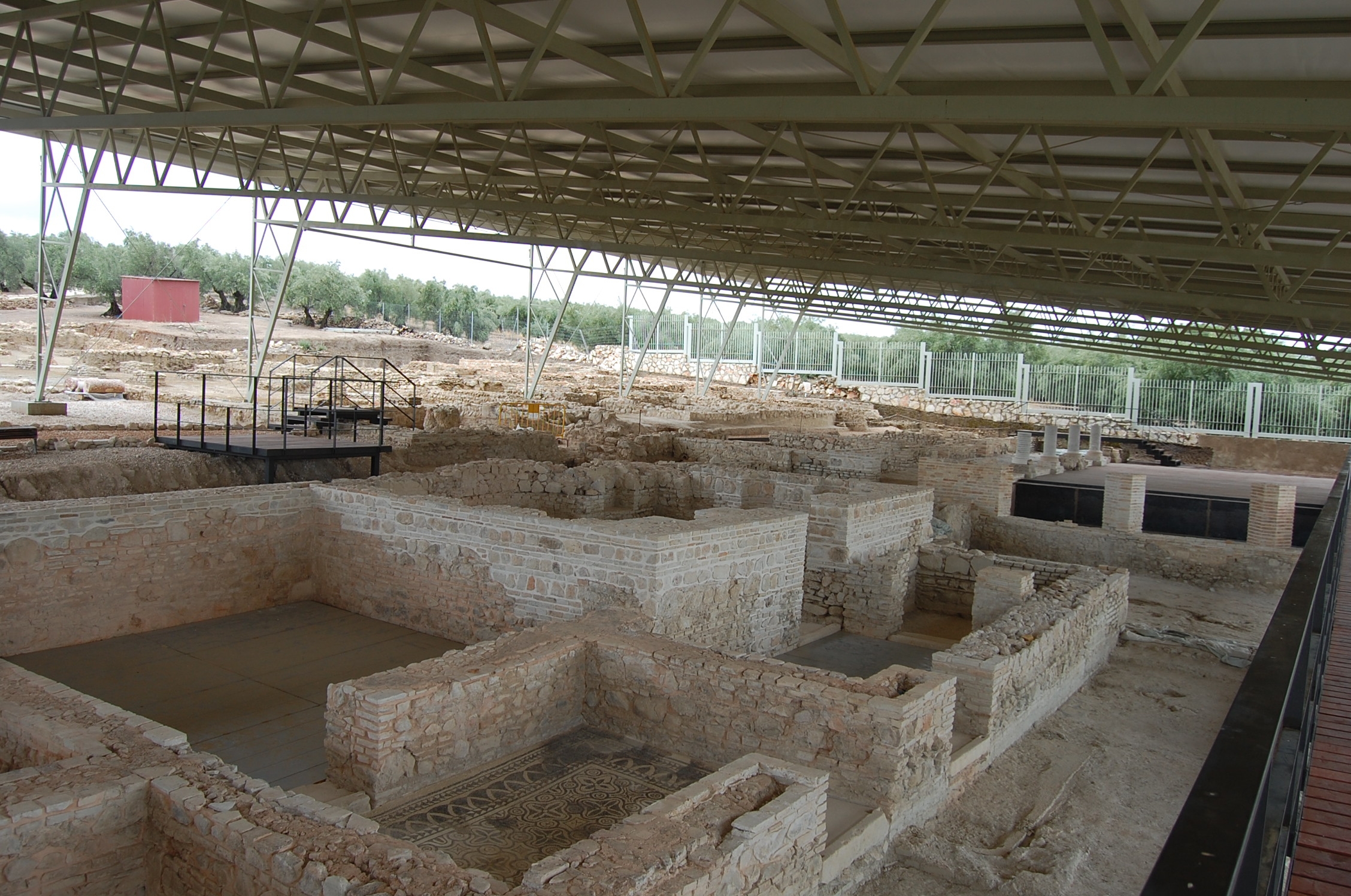 Read more
Read less
Just three kilometres from the Genil bridge, along the Montilla-Moriles Wine Route, is the Roman villa of Fuente Álamo, surrounded by abundant agricultural fertility that allowed the birth of one of the most well-preserved examples of Roman rural operation.
Fuente Álamo stands out, especially, for its interesting collection of mosaics. The amount and quality of the same underlines the importance of the establishment, as well the social status of its inhabitants. Without any doubt, the Roman villa of Fuente Álamo possesses one of the most important figurative and geometric sites of Spain, including scenes of the life of Dionysus, the Three Graces and a Nilotic mosaic.
The urban layout of the town includes a large, square reception area crowned by a semicircular head, two waiting rooms and dressing rooms that could be the bedrooms and a large room dedicated to worship that culminates in an apse.
The other side of the stream opens to new bedroom areas and, next to them, the site of private spas where the owner enjoyed his daily bath circuit.
General entrance €3/person. Reduced admission: €1.50/person (youth, students, unemployed and retirees) Free admission for children up to 4 years of age. Reduced price for groups with booking of at least 5 days in advance.
Guided tours are by prior appointment, as this type of visits is offered exclusively for groups (minimum 10 people). There is no set timetable fixed for this type of visit. Of interest is the visit to the site during the programme "Nights in the Villa".
Tuesday to Sunday, 10am to 2pm. Check for summer. Programme of cultural activities "Nights in the Villa".
Services and infrastructure
Historic building
Parking
Specialties
Archaeological Site