Conjunto Arqueológico de Acinipo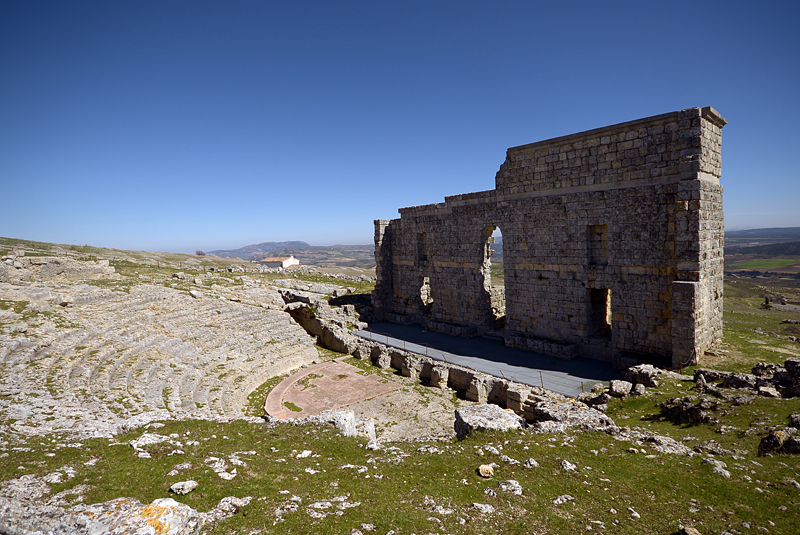 Read more
Read less
The Roman Ruins at Acinipo are an archaeological site located in the Serranía de Ronda Mountains, 20 kilometres from Ronda.
Located 999 metres above sea level, it occupies a strategic position on a hilltop and has very fertile agricultural lands. Inhabited since the Neolithic era, Acinipo offers remains originating from the Copper and the Bronze Ages. Nevertheless, the city's moment of greatest splendour is without doubt the Roman era, particularly from the end of the 1st century AD.
It has been known since ancient times as "Ronda la Vieja", as it is considered to be an ancient settlement of this city; the fact is that both of these cities, Acinipo and Ronda, under the name of "Arunda", coexisted in time.
The city is built on a pronounced hillside, making it necessary to construct all the buildings in the city in tiers. The theatre is the best-preserved element on the site; It makes use of the hillside for the grandstands, excavated directly out of the rock itself.
The city fell into decay during the 3rd Century, and according to the latest research, it was probably uninhabited by the 7th century.
Confirm opening times and days at the site's official Facebook page: click here .
Services and infrastructure
Historic building
Parking
Specialties
Archaeological Site (Monuments), Prehistorical elements (Monuments), Roman Theatre (Monuments), Archaelogy (Museum)