The Legacy of Saint Ferdinand. Seville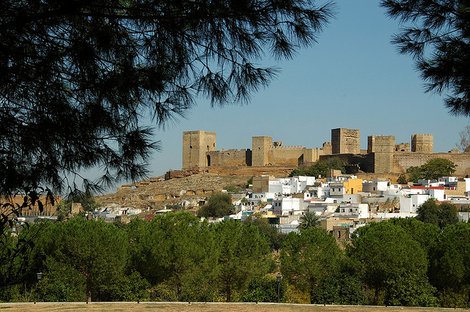 Read more
Read less
Of its defences, Seville maintains the Alcázar - a magnificent palace that combines both Islamic and Christian art - some towers (Abdalajís, Silver, Gold), and a bit of the walls in the Macarena area, with Islamic features of the 12th-13th centuries.
There still remains a part of the old Carthusian monastery of Las Cuevas, founded in 1400 and for a time Christopher Columbus´s residence and burial ground. There are also remains of the Hieronymite monastery of San Jerónimo.
The first itinerary covers other monasteries. Near Espartinas, we have the 18th century Loreto, built over a previous 14th century Franciscan shrine. In the outskirts of Santiponce, there is the monastery of San Isidoro del Campo, Hieronymite from 1431, with a Gothic church, tombs and a lovely altarpiece by Martínez Montañés and two Mudejar cloisters with traces of frescoes.
After a look at the 15th century Mudejar Torre de los Guzmanes at La Algaba, the tour might end with a visit to the Carthusian monastery in Cazalla. The other itinerary is for castles: Carmona has remains of Roman and Moorish defences in the Gates of Seville and Córdoba, and the Alcázares de Abajo and de Arriba.
In Alcalá you may find the ruins of a castle, and in the outskirts, there is the 14th century Marchenilla castle. After the shrine of La Consolación, (the church of an old 16th century Franciscan convent) near Utrera, we come to three splendid castles in the plains: the 14th century Los Molares, the 15th century Las Aguzaderas near El Coronil, and the 14th century castle of Cote, on the far side of Montellano.
en
Read more
Itineraries
The Legacy of Saint Ferdinand. Seville - 1
Difficulty Medium
A Alcalá de Guadaíra
B Molares, Los
C Coronil, El
D Montellano
E Carmona
The Legacy of Saint Ferdinand. Seville - 2
Difficulty Medium
A Cazalla de la Sierra
B Santiponce
C Espartinas
D Sevilla
E Algaba, La
The Legacy of Saint Ferdinand. Seville
Services and infrastructure
Specialties
Tours castles and monasteries