Must and Tabanco Route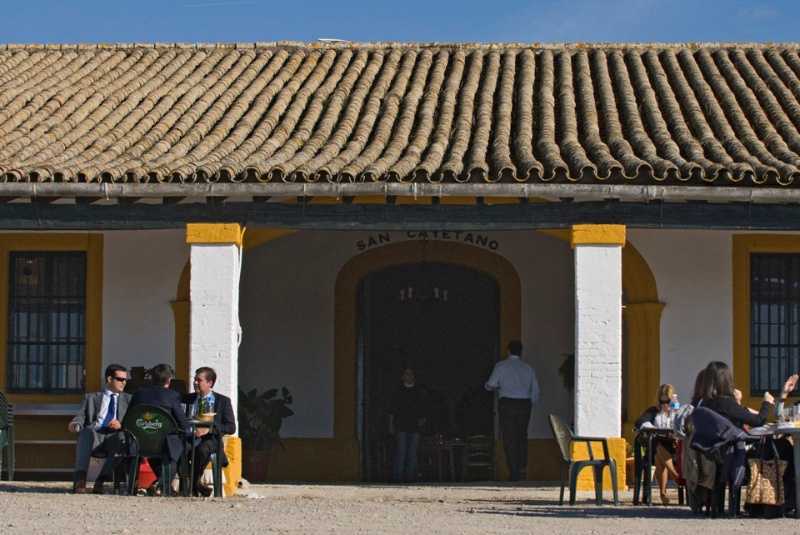 Read more
Read less
In the countryside of Jerez de la Frontera, the Must and Tabanco Route has a distinct flavour of land and tradition, and a scent of roots, cultivated land, kinship and old wood that is celebrated, which are all brought to life with each drink, meeting, quarrel and new beginning…
Red flags flap on the paths that lead to the houses scattered around the vineyards in the Jerez countryside, standing out against the green backdrop of the lintels of the old tabancos (typical taverns) that are still standing in the labyrinthine city where people used to dance the traditional "el jaleo de Jerez". The new must unleashes an intense social life once autumn is in full swing and winter on the way; its arrival is celebrated with the ancient festivities that alleviate the first bouts of cooler weather.
Historic crossroads to and from Cadiz and Seville, Jerez de la Frontera makes the coupling of flamenco and wine a magical duo, a combination that reaches its limits in the different performance spaces which define the urban maze and people its landscape. It is in the old inns on the outskirts of the city and the many vineyard houses that, with the birth of the new grape, open their doors to give food and drink, or in the daily rhythms of the modest tabancos still standing in the neighbourhoods of Santiago or San Miguel, where the connection between wine and flamenco must be seen as a fundamental part of community ritual.
The Must and Tabanco Route includes vineyard houses, tabancos (typical taverns) and wineries, such as the El Correjidos vineyard house, the El Paso and San Pablo tabancos, the Casa San Cayetano, the El Carmen vineyard and the wineries Domi and Tejero.
en
Read more
Itineraries
Must and Tabanco Route - 1
Difficulty Low
A Tourist Office of Jerez de la Frontera
Services and infrastructure
Target audiences
Friends, For families, Lgbti, I travel alone, young people, Seniors, Couples
Segments
Gastronomy, Culture
Season
Spring, Autumn, Winter