Palacio de los Guzmanes - Fundación Casa Medina Sidonia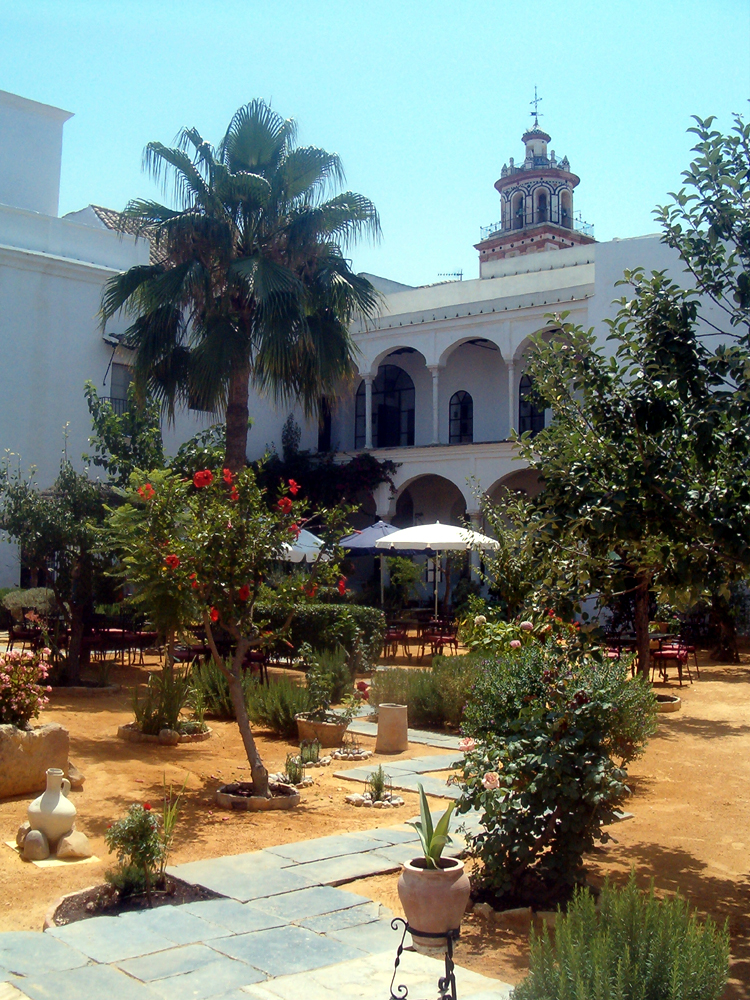 Read more
Read less
Palacio de los Guzmanes (Palace of the Guzmans), Ducal Palace of Medina Sidonia, has belonged to the family since 1297. Granted together with the town of Sanlúcar de Barrameda to Alonso Pérez de Guzmán, Guzmán el Bueno, by King Ferdinand IV in accordance with the promise made to his father King Sancho IV for the defence of Tarifa. It was designated a Historic-Artistic Monument in 1978.
The palace has valuable collections of civil and religious art, among the most important in Spain, with paintings and sculptures by European artists; an interesting collection of Baroque furniture; large gardens and, since 1962, the General Archive of the Medina Sidonia family (AGFCMS), thanks to the initiative and hard cataloguing work of Luisa Isabel Álvarez de Toledo y Maura, the 21st Duchess of Medina Sidonia, it is now a research centre comprising over six million documents in 6,317 files belonging to different noble families or stately homes that joined the house of Medina Sidonia. It is now one of the most important privately-owned historic archives in Europe.
Furthermore, the Casa Medina Sidonia Foundation runs a 9-bedroom guesthouse known as the hospedería, located on the palace grounds, inside a 15th century building, as well as a café in the area of the Arab ribat or frontier post, dating to between the 11th and 12th centuries.
The Casa Medina Sidonia Foundation seeks to conserve, disseminate and promote its historical and artistic heritage by acting as an instrument of research and knowledge.
Price: €5.00 per person. Children (under 12 years): 1 € Groups (minimum 15 people) by prior appointment.
During guided tours inside the Palace, the use of camcorders and cameras is prohibited.
Visits to the Palace: Tuesday-Friday: 12 noon Sunday: 11.30am and 12 noon Palace Café: Monday-Tuesday: 9am to 1pm and 4pm to 8pm Wednesday-Sunday: 9am to 9pm Tickets are on sale in the tearoom. For guests staying at the guesthouse, the visit is free and upon request. The research room is open on weekdays from 9am to 3pm for researchers who wish to see the AGFCMS document collection. Please book in advance by phone or email.
Services and infrastructure
Bar
Conference rooms
Historic building
Target audiences
Lgbti, young people, Couples, Seniors, I travel alone, deal, Professional, Friends, For families
Specialties
Palace (Monuments), Art centre or Cultural centre (Other Visits)