Sedella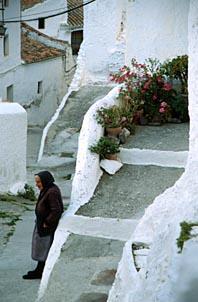 Read more
Read less
Sedella, Salares, Árchez, Canillas de Albaida, Canillas de Aceituno, Cómpeta, all villages which stand at the foot of the impressive Tejeda and Almijara Sierras; all morisco (Moorish convert to Christianity) villages, where vines were the main crop and are still an important element in the landscape as well as the economy; all display similar characteristics, reflecting the true essence of the Axarquí­a region, its scenery, its way of life and its history.
The layout of their streets and the architecture of their whitewashed houses, which create unforgettably-picturesque corners, gives them a unique seal of identity, so much so that, together, they make up what is known as the Mudejar Route (Ruta del Mudéjar).
The highlights of the village are St. Andrew"s Church and the nearby Turret House, with its adjacent Mudejar tower.
The Sierra de Tejeda locations of La Maroma (its highest peak), Cueva Horeada cave and El Salto del Caballo all lie within the village boundaries.
History
The village was formerly known as "Villa del Castillo" ("Castle Village"). The uncertainty surrounding the origins of its name have led to a number of strange conjectures, such as the following: "when Isabella the Catholic was informed of her troops" victory over the Moslems in the AREA.
On Christmas Day 1884, the village and its municipal AREA were shaken by the major tremor known as the Andalusian Earthquake, the extensive material damage suffered including the total destruction of the parish church.
Sedella
Municipio
The weather today in Sedella
Max

25

Min

17

Max

77

Min

62
°C
°F