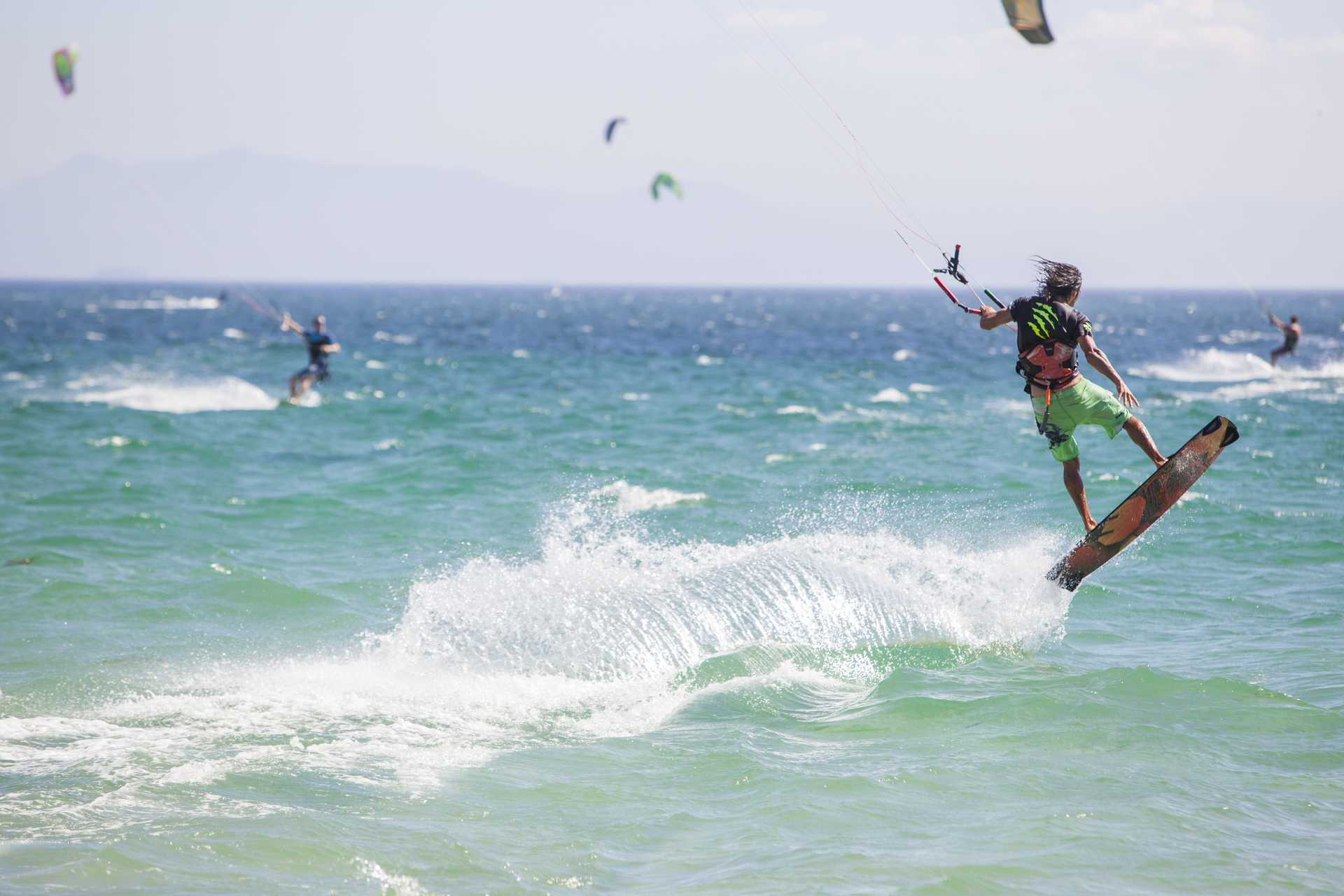 Water Sports
Water Sports
There are a host of water sports available in Andalusia, both on its ample coastline and in the many rivers and reservoirs to be found in the region. Andalusia has a very special relationship with the sea, offering enthusiasts a multitude of possibilities where they can relieve tension, enjoying sailing or windsurfing. There are many other water sports available on Andalusia's numerous beaches. There are a host of beautiful rugged, rocky seabeds to delight snorkelling and scuba diving enthusiasts.
Clubs to be found next to rivers offer mainly activities such as kayaking and rowing, with full facilities and options for beginners and experts alike.
There is a rich, varied array on offer. Come and enjoy the open sea of Andalusia, its rivers and the depths of its seabeds.
Five of Andalusia's eight provinces have coastline. Huelva is washed by the waters of the Atlantic Ocean; Granada, Almería and Malaga by the warm Mediterranean Sea; Cadiz, meanwhile, shares both seas at the Straight of Gibraltar.
In Andalusia you can also see major sporting events on the water, such as sailing regattas, surfing championships in all disciplines, angling, etc.
More than a thousand kilometres of coast are the setting for endless activities, available all year round, either for pure leisure or participating in competition.