Villamena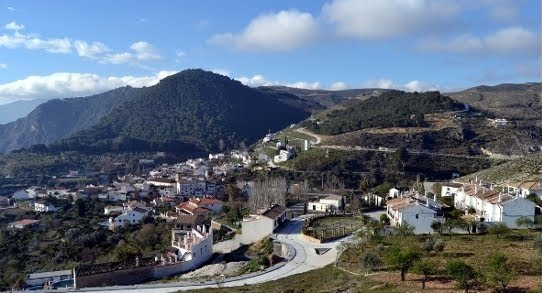 Read more
Read less
South of Granada, on the road that links Motril and the coast with the city of the Alhambra, at 860 m above sea level, lies the pass called Suspiro del Moro. From here and towards the coast, opens up the Valle de Lecrí­n, an AREA that borders the west face of Sierra Nevada and has as a natural threshold to the south, the Sierra de Los Guájares. It enjoys a microclimate of its own, with mild and beneficial winds, which bring scenery of serene beauty enhanced by Mediterranean cultivation.
In this Valley lies Villamena, which comprises as in the past did the Arab Tahas, of the localities of Cónchar and Cozví­jar.
History
This village resulted in the merging of Cónchar and Cozví­jar in 1974.
It originated in the Arab Andalusian period and still keeps the ancient traditional system of watering the land depending on the turno y tanda, i.e. in accordance to the extension of the land.

Villamena
Municipio
The weather today in Villamena
Max

20

Min

13

Max

68

Min

55
°C
°F