Zafarraya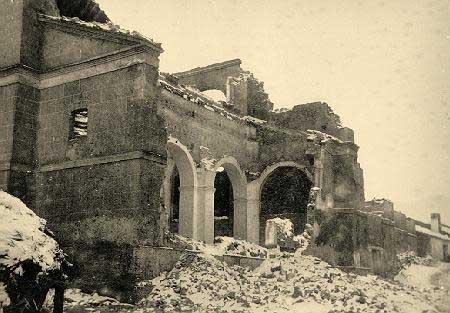 Read more
Read less
Zafarraya is one of a series of villages that forms the Poniente Granadino (west side of Granada), which is becoming an interesting reference point for tourists thanks to the characteristics of the area. In the threshold with the city of Málaga, visitors can enjoy the incomparable setting of the north face of the Sierra Tejeda mountain range, which is a striking reddish-brown rock surrounded by the greenery of the vineyards, the yews and pines which in winter is capped by a white layer of snow.
Following the road to the south, passing by Ventas de Zafarraya, which links Alhama de Granada with Vélez-Málaga, we will cross the Boquete de Zafarraya, an astonishing natural site which links the Poniente Granadino to the Mediterranean coast, and from where one can appreciate the magnificent views of the Costa del Sol, only 30 km away.
History
Formerly called "Calar del Rey", takes its name from the fields of environment, and these in turn from the Arabic fahs'ar-raha, which means "field of the shepherds."

The lands of the municipal area, rich in pasture, and the proximity of the coast, led to the settlement of prehistoric tribes, as evidenced by the archaeological remains found in the Boquete de Zafarraya.

The settlement of the current population of Zafarraya dates from the eighteenth century and is historically attributed to the agricultural policy of enlightened governments of Carlos III, which pulled up the clearing and cultivation of land devoted exclusively to grazing.

In the nineteenth century Zafarraya acquires the category of Villa with own municipality. In the second half of the twentieth century, the village annexed called Ventas de Zafarraya, on the road from Alhama de Granada to Velez Malaga, experienced a notable population growth thanks to its location on this important route between the West of Granada and the Axarquía of Malaga.
Zafarraya
Municipio
The weather today in Zafarraya
Max

18

Min

14

Max

64

Min

57
°C
°F