Alhama de Granada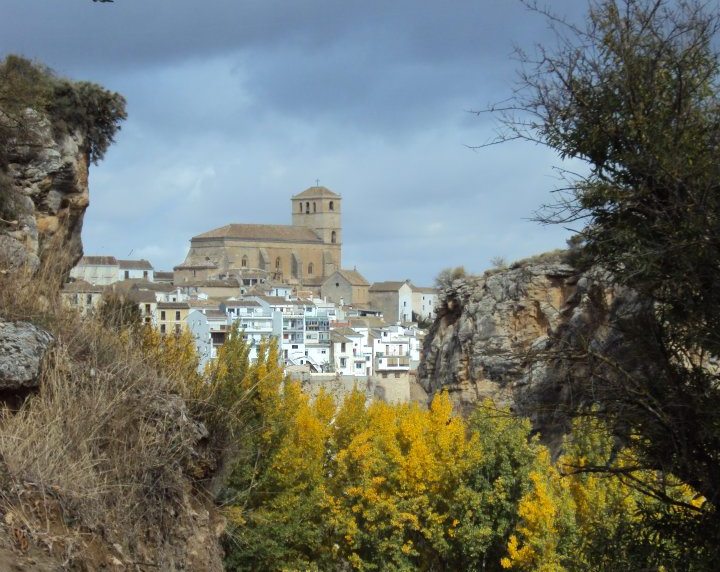 Read more
Read less
Alhama de Granada, located on top of a huge rocky spur and surrounded by a deep pass where the river Alhama flows, offers magnificent views of the town and of the river and its surrounding areas.
The old town displays its monumental wealth along steep and narrow streets, a witness to its historical past.
It is a must to pay a visit to the medicinal health spa, one of the most prestigious in Spain.
In the outskirts of Alhama, visitors can see the delightful scenery of Poniente Granadino (west side of Granada) which offers: to the north, the Sierra de Loja mountain range, a meeting point for hang gliding and paragliding lovers; to the south, the incomparable north face of the Sierra Tejeda mountain range, a breathtaking reddish-brown rock surrounded by the greenery of vineyards, yews, and pines, crowned by a layer of snow in winter; and to the southwest, one can see the Llano and the Boquete de Zafarraya, a fissure in the mountain range that leads to the Mediterranean and to the Costa del Sol.
History
Under Roman rule it was called Artigi and Roman historians placed it under túrdulos times (old inhabitants of Andalusia).

During Islamic rule, it was named Al-hama (meaning "The Bath") due to the appraised curative properties of the thermal waters. Today, it is one of the most prestigious medicinal spa facilities in Spain.

The great 14th Century Andalusian historian, Ibn al-Jatib, described thoroughly the city and its baths.

Due to its strategic location, it was a stronghold in the Nasrid kingdom and it played an important role in The War of Granada. Besieged on several occasions by the Christians, it was not until 1482 when eventually was taken by the Duke of Arcos.

In the War of Independence, the locals carried out a heroic defence of their town against the Napoleonic troops, causing large losses in the French army in terms of people and property. In the end, the French pursuit would decrease thanks to the 10,000 reales (old Spanish currency) collected by the locals to minimize attacks.

This town was almost destroyed by an earthquake that struck in 1884. Thanks to the financial support given by King Alfonso XII and from all over Spain, the town was quickly reconstructed, respecting its old architecture.

Alhama de Granada
Municipio
The weather today in Alhama de Granada
Max

21

Min

15

Max

69

Min

59
°C
°F
en
Read more
There are no results to show
What territory do you want to visit?