15 reasons for visiting the Serranía de Ronda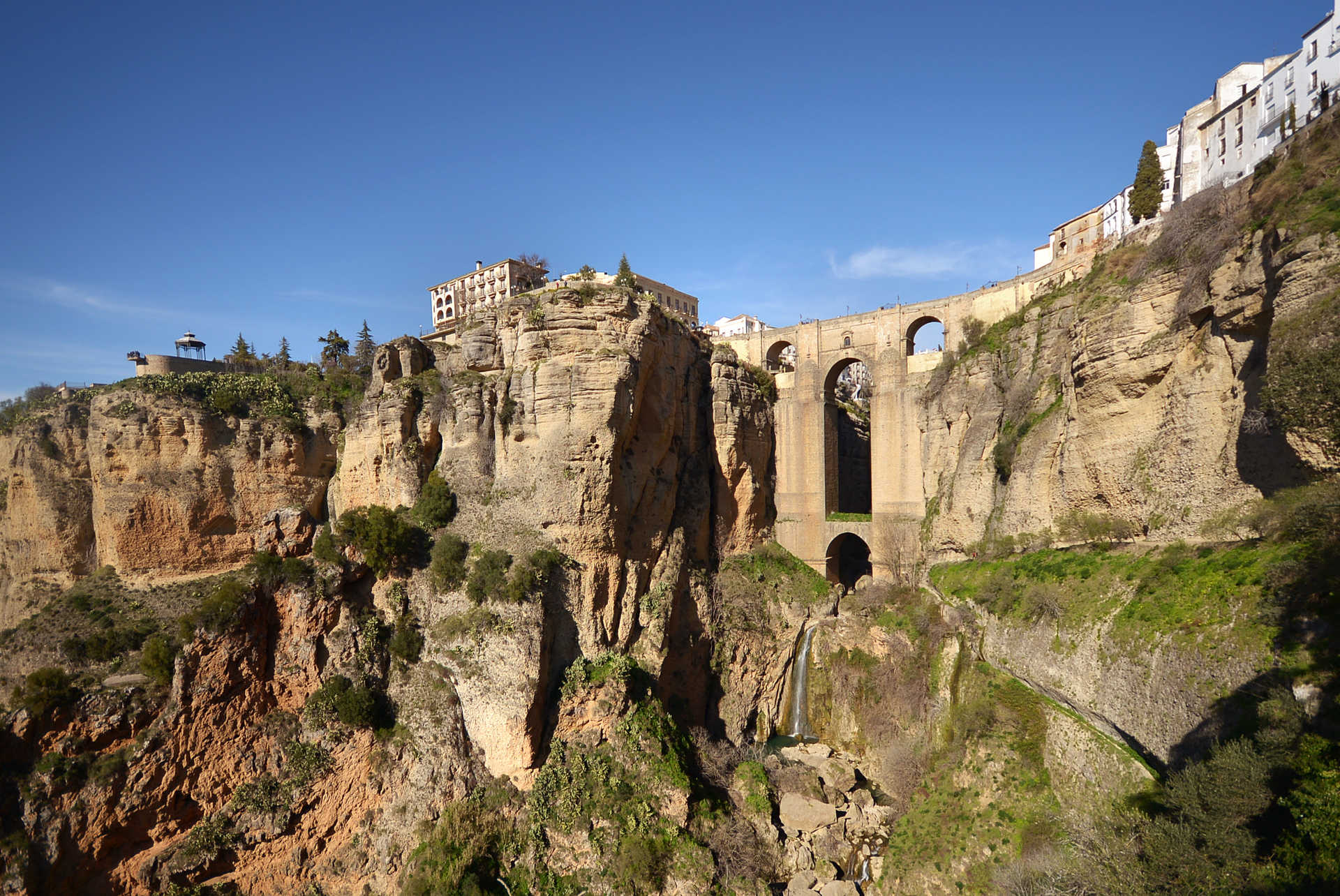 Narrow alleyways with whitewashed facades of typical Andalusian villages in remote locations await you in a peaceful mountain area full of surprises, such as discovering a prehistoric cave by the light of an oil lamp or feeding a fighting bull by hand. Let us take you to some of the most beautiful and iconic places in Andalusia are you coming with us?
A visit to the Serranía de Ronda mountains, in the heart of Malagaprovince, is an attractive invitation to rediscover the history of Andalusia. Palaces, Moorish baths, watchtowers, Roman theatres and primitive caves appear before travellers' eyes to take you on a journey in time where you can let your imagination run free.
This is because the majority of villages in the Serranía de Rondathroughout history have been difficult places to reach, which was a disadvantage given the inconvenience incurred, but on the other hand, led to maintaining intact the traditions and architectural heritage of its streets, squares and façades.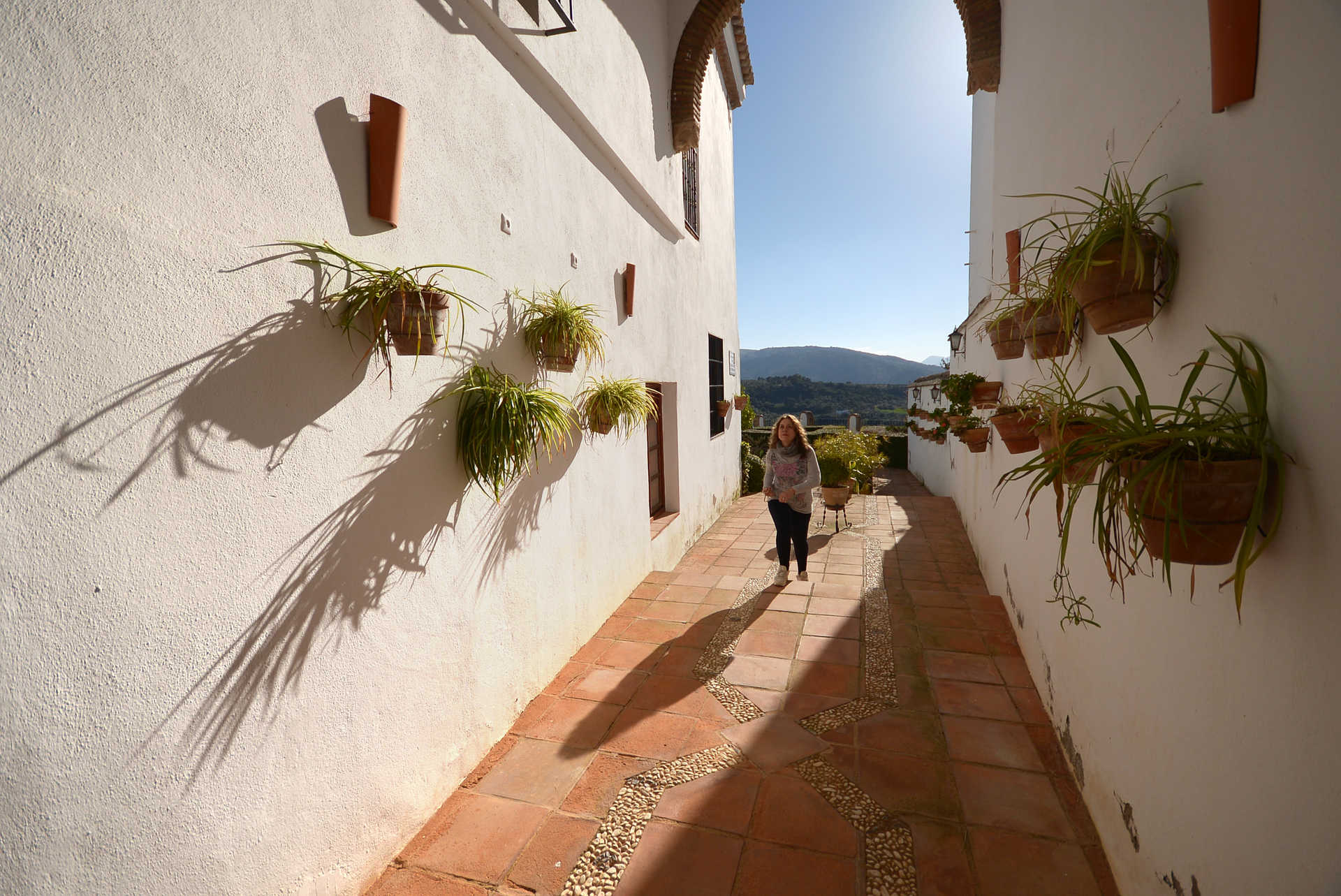 A stroll through the villages of the Sierra de Ronda is, as we say, a journey in time. Almost intact villages that still conserve the essence of what they were in times past.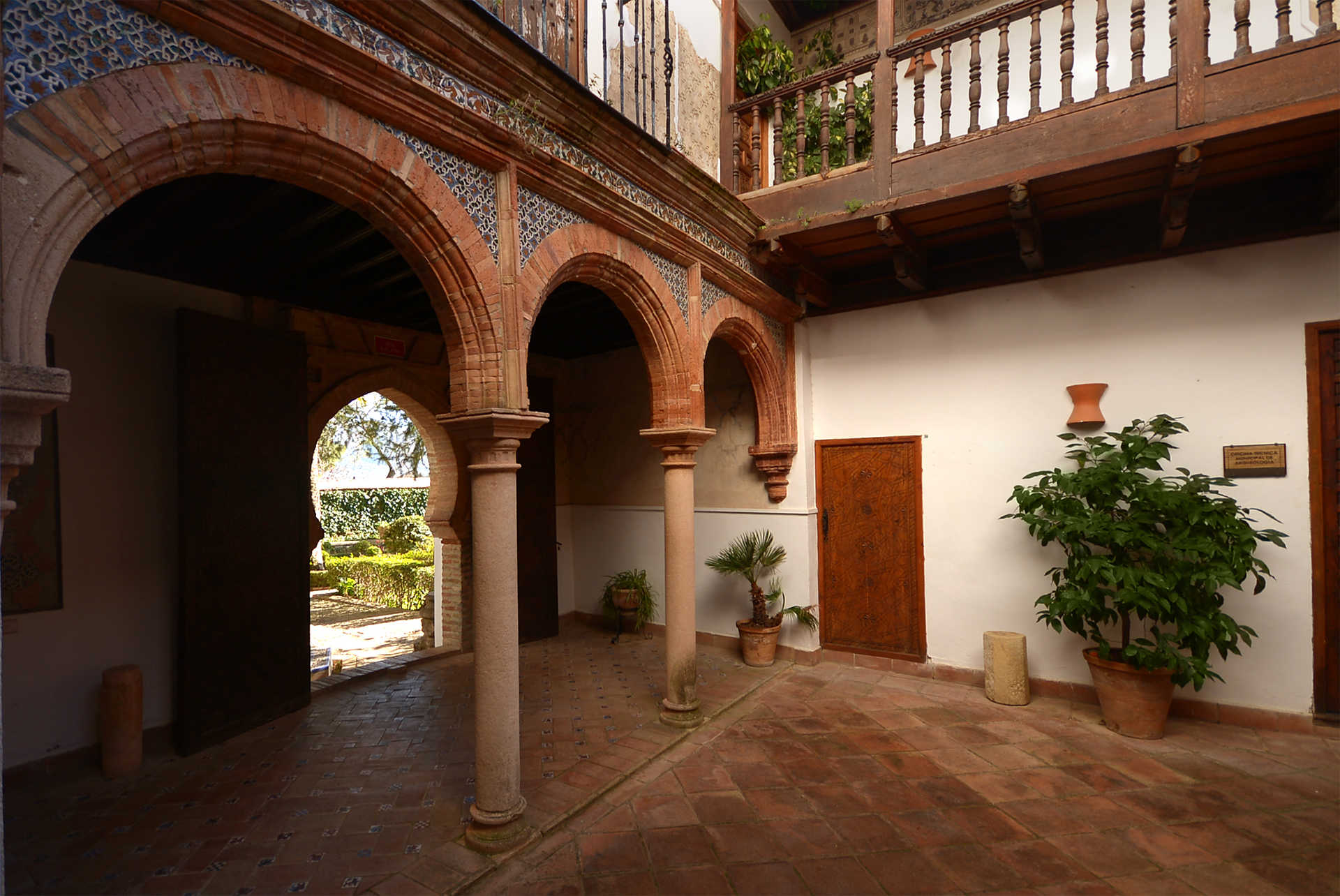 Narrow, whitewashed alleyways, where time seems to have stopped and the only sound is that of your steps as you pass along.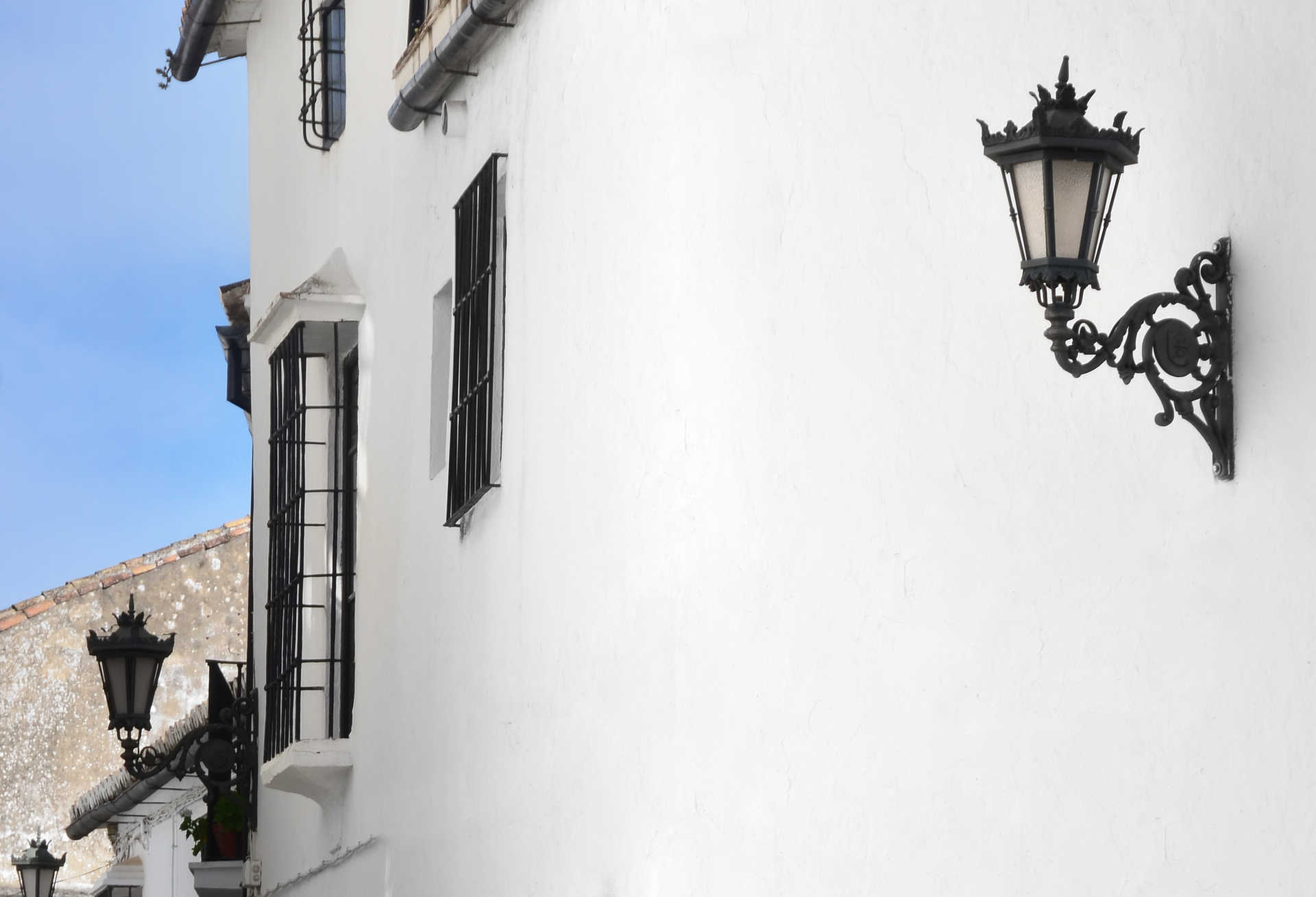 The poets and writers are many who have praised Ronda and the Serranía de Ronda mountainsto the skies. Writers such as Juan Ramón Jiménez defined to these villages as "the essence of the traditional Andalusian village where you can lose yourself".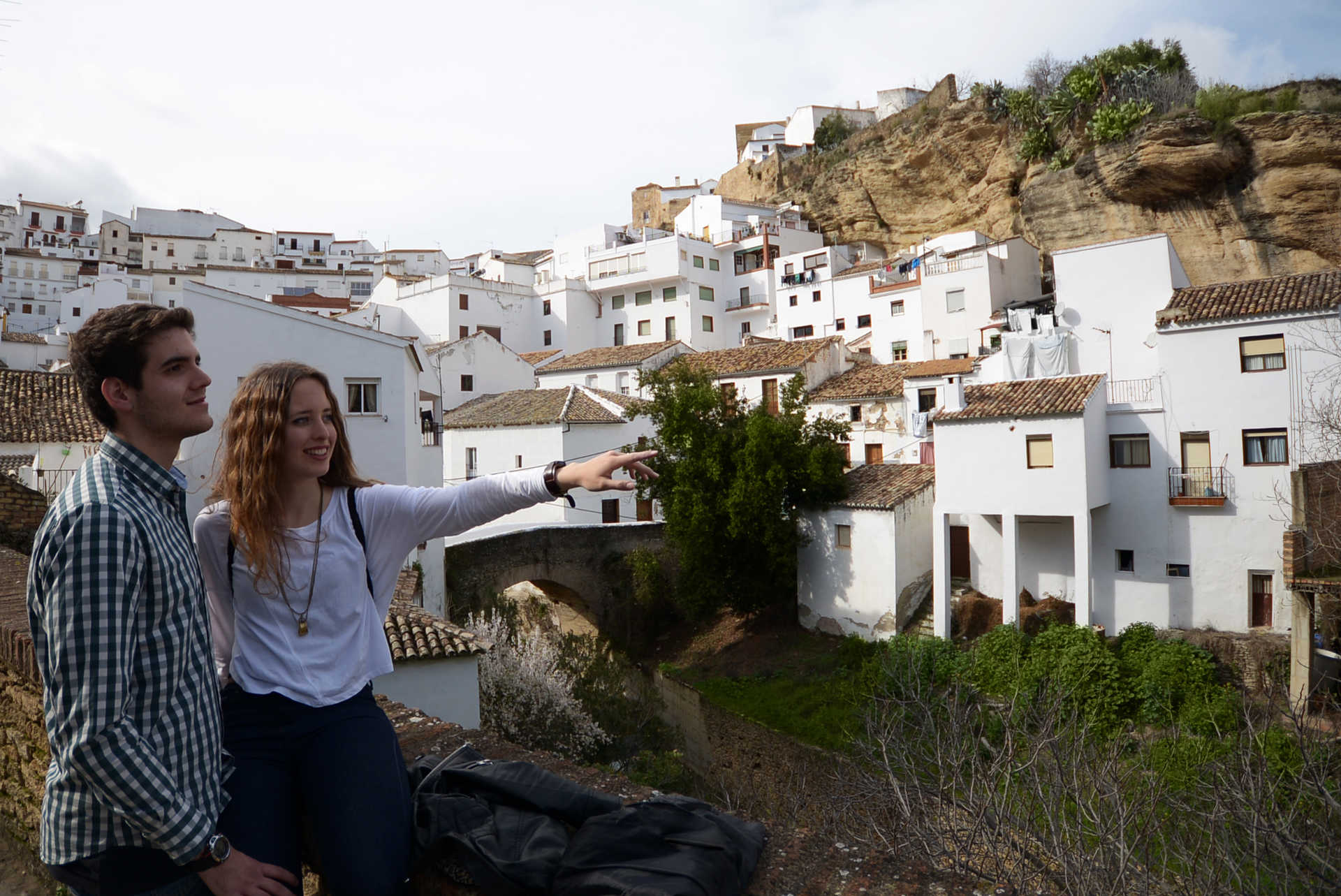 Ernest Hemingway described the mountains as a perfect place for honeymoon, where Ronda and its surroundings were a "truly romantic setting".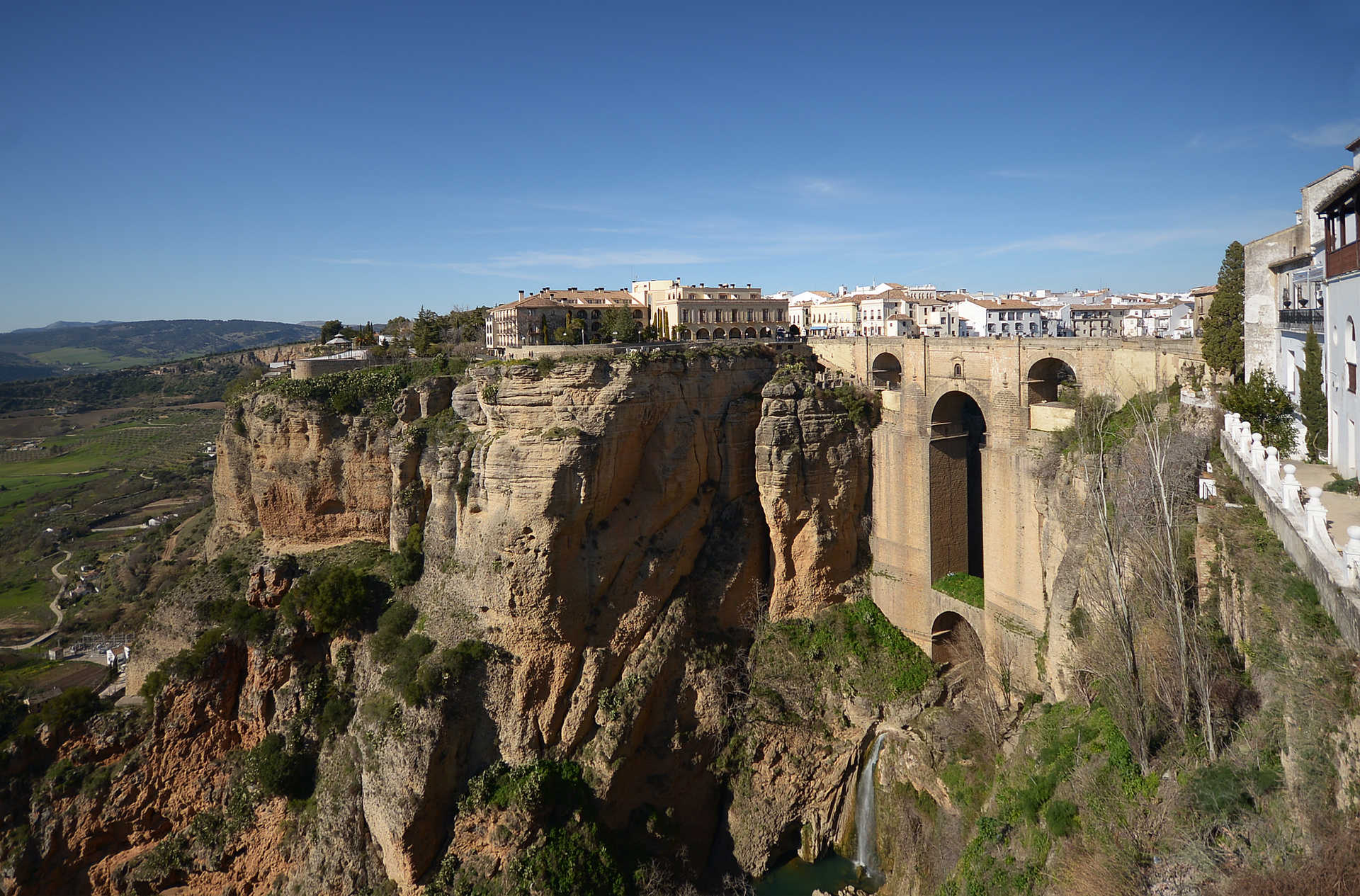 Also Luis Cernuda, who spoke of dusk in Ronda as something idyllic.
It is not surprising that poets such as these sought inspiration in the peace and silence of the narrow streets of the villages in the Ronda mountains. There are many good reasons why the area attracts thousands of visitors every year.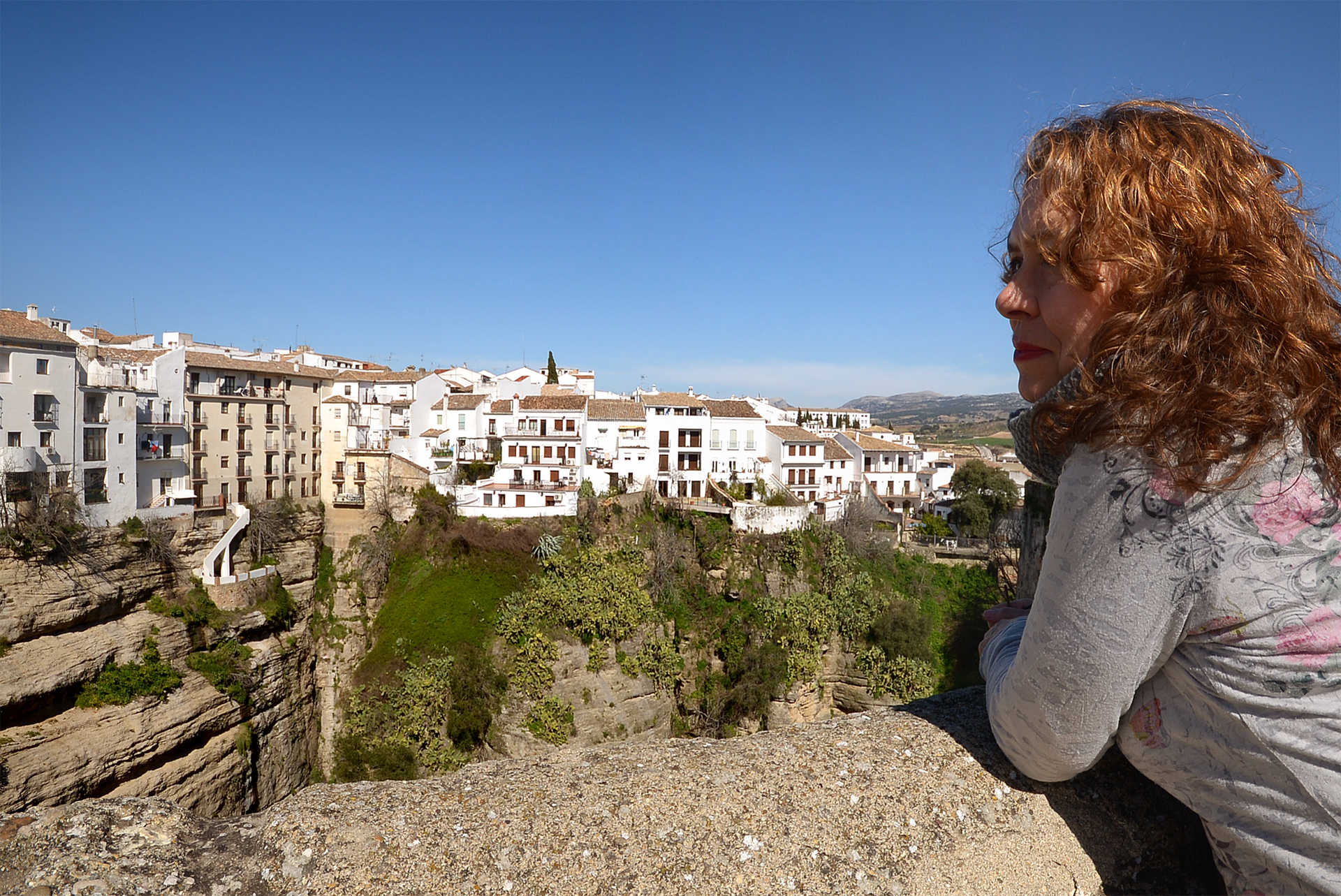 Anyone with a modicum of sensitivity and liking for special places is easily attracted by the charms of a mountain range, which we want to summarise in 15 reasons for visiting it. 15 reasons, and please believe us when we say that it has been difficult choose among so many, aimed at captivating you and convincing you that you should leave no corner unturned in these magical mountains, of the Serranía de Ronda.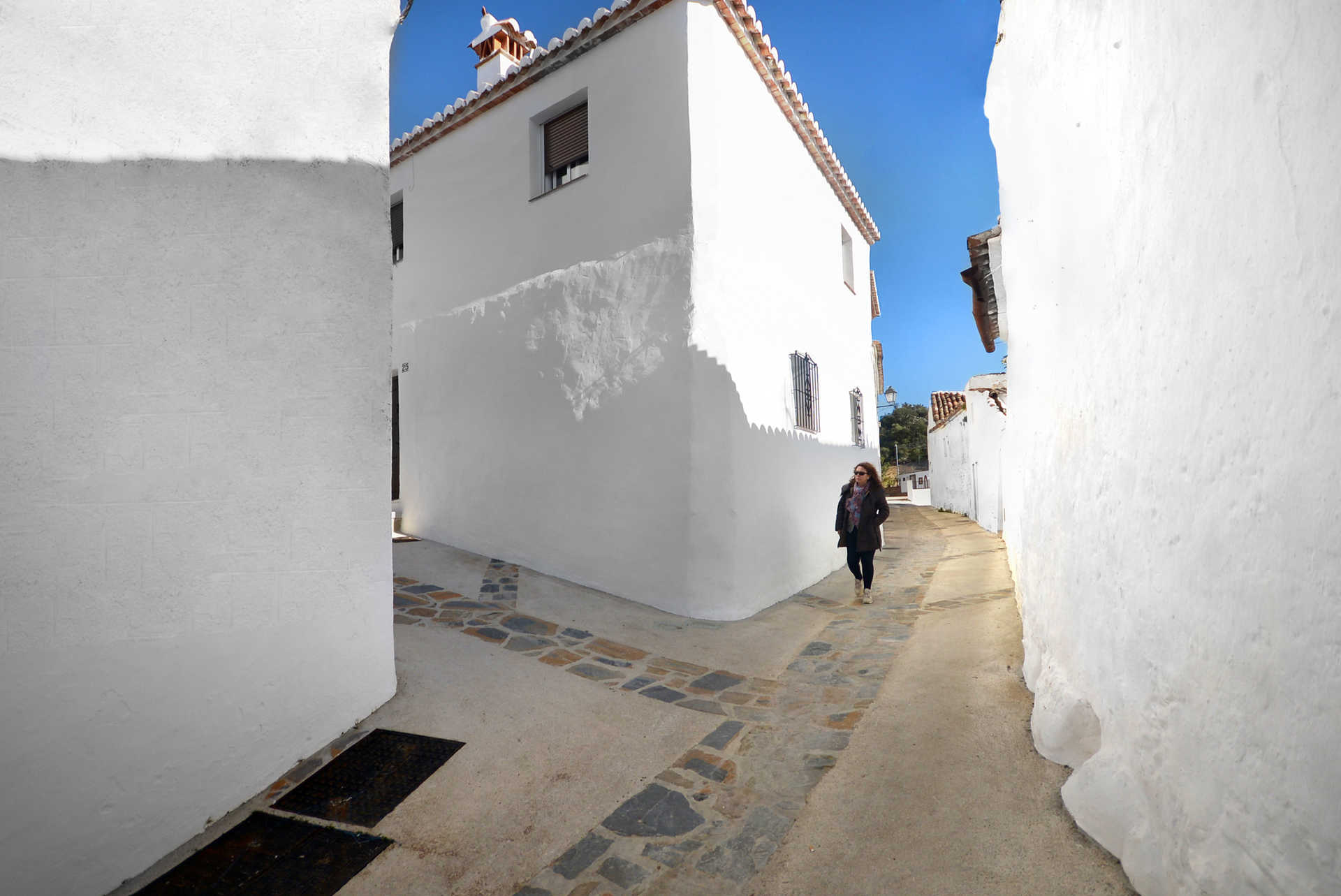 1. An idyllic setting in Nature
Located between the Campo de Gibraltar, the famous Costa del Sol, the Hoya de Malaga, the Antequera depression and Sierra de Ubrique, the Serranía de Ronda is a series of mountain ranges with landscapes, roads and trails to surprise you.
2. The cave of La Pileta
The cave of La Pileta is a prehistoric site housing numerous paintings and engravings done over thousands of years with depictions of deer, horses, fish, goats, bulls, a seal, a bison and abstract symbols that you will see lit only by an oil lamp as you head through the cave. You will be amazed.
3. Gastronomic delights to make your mouth water!
Gastronomy is another of the highlights… you must not leave without sampling typical mountain dishes of Ronda such as the tail of a fighting bull in sauce!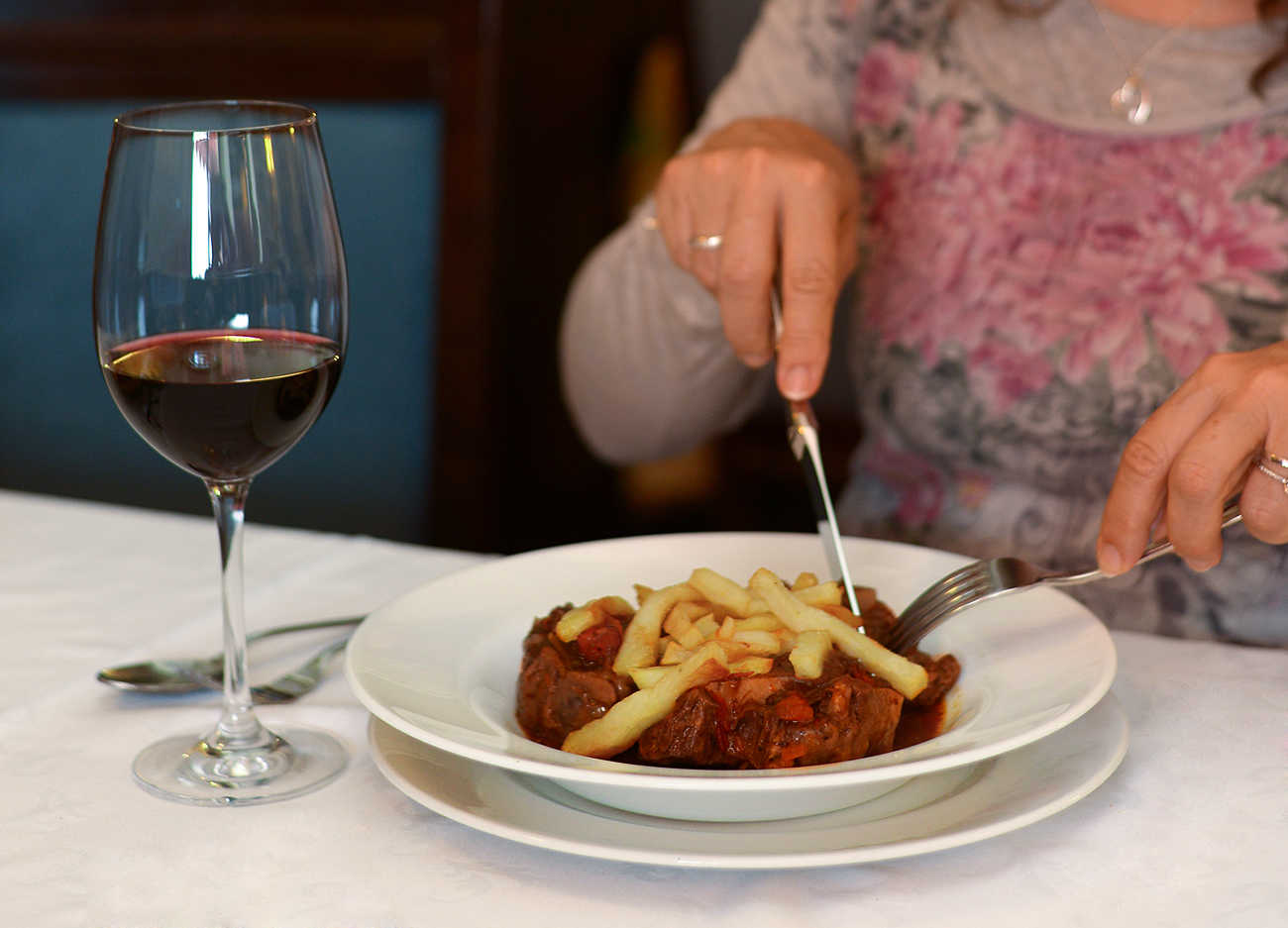 Nor other local delicacies from chestnuts from the Genal valley, all the game of the area, Ronda-style pumpkin fried breadcrumbs with spicy chorizo sausage, Ronda-style rabbit and dishes with pig's trotters, to pastries from the Carmelite and Franciscan nuns, such as the sugared egg yolks"yemas de Rondaor "the sweetmeats made by nuns. Utterly delicious.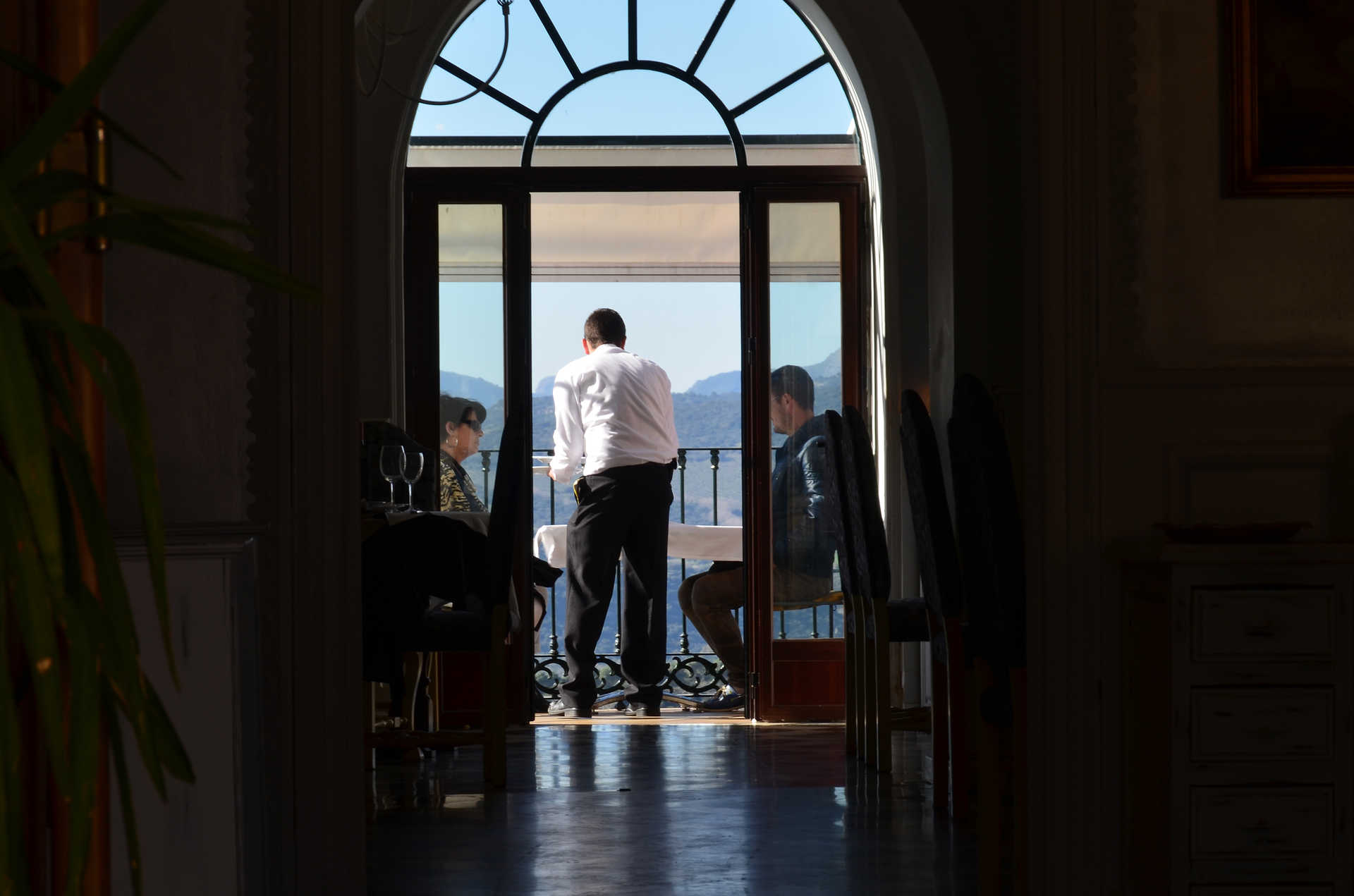 4. Discover the legacy of Rome in Acinipo
20 km from Ronda, there is a spectacular Roman site that will astound you.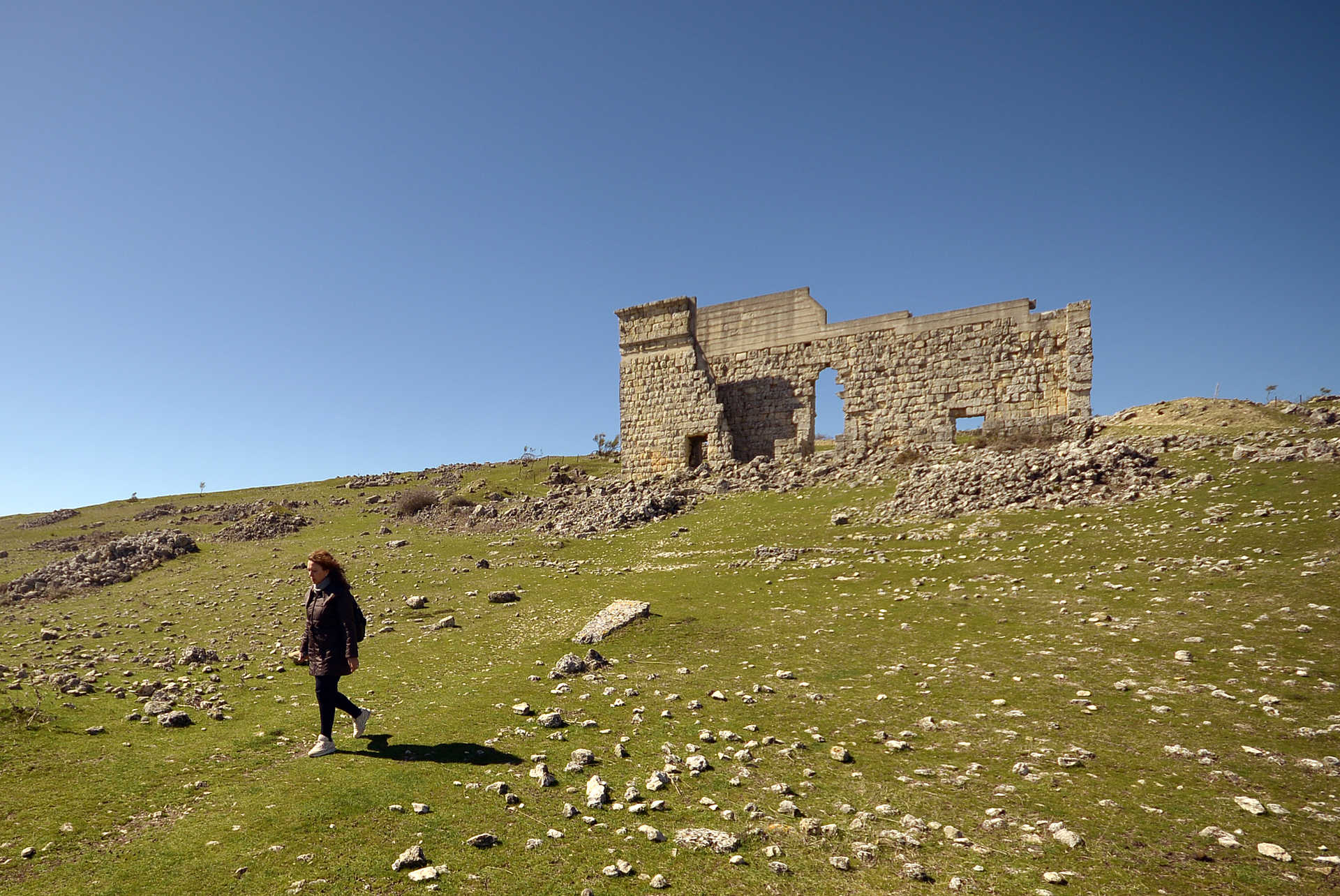 The remains of Acinipo are surprising, given their location in the town. Nothing less than 1000 metres above sea level!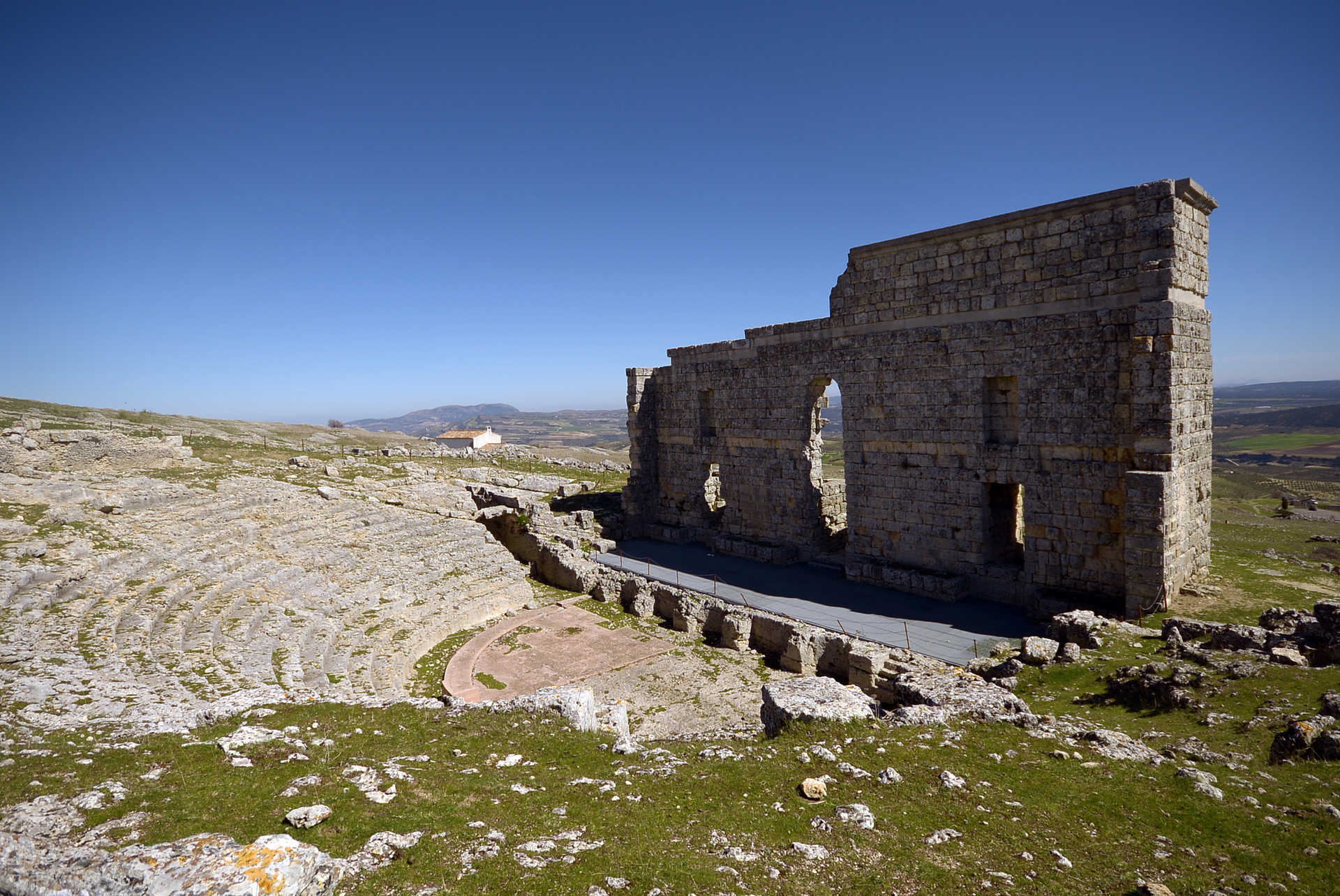 A city dug out directly on the rock, where buildings, such as the theatre, made use of the amazingly steep slope of the terrain to make it even more impressive.
5. Be overawed by the Ronda Gorge
And what can be said about the icon of the Serranía de Ronda mountains, the gorge, which together with an enormous bridge that seems to melt into the rock, make the place into one of the symbols of Andalusia.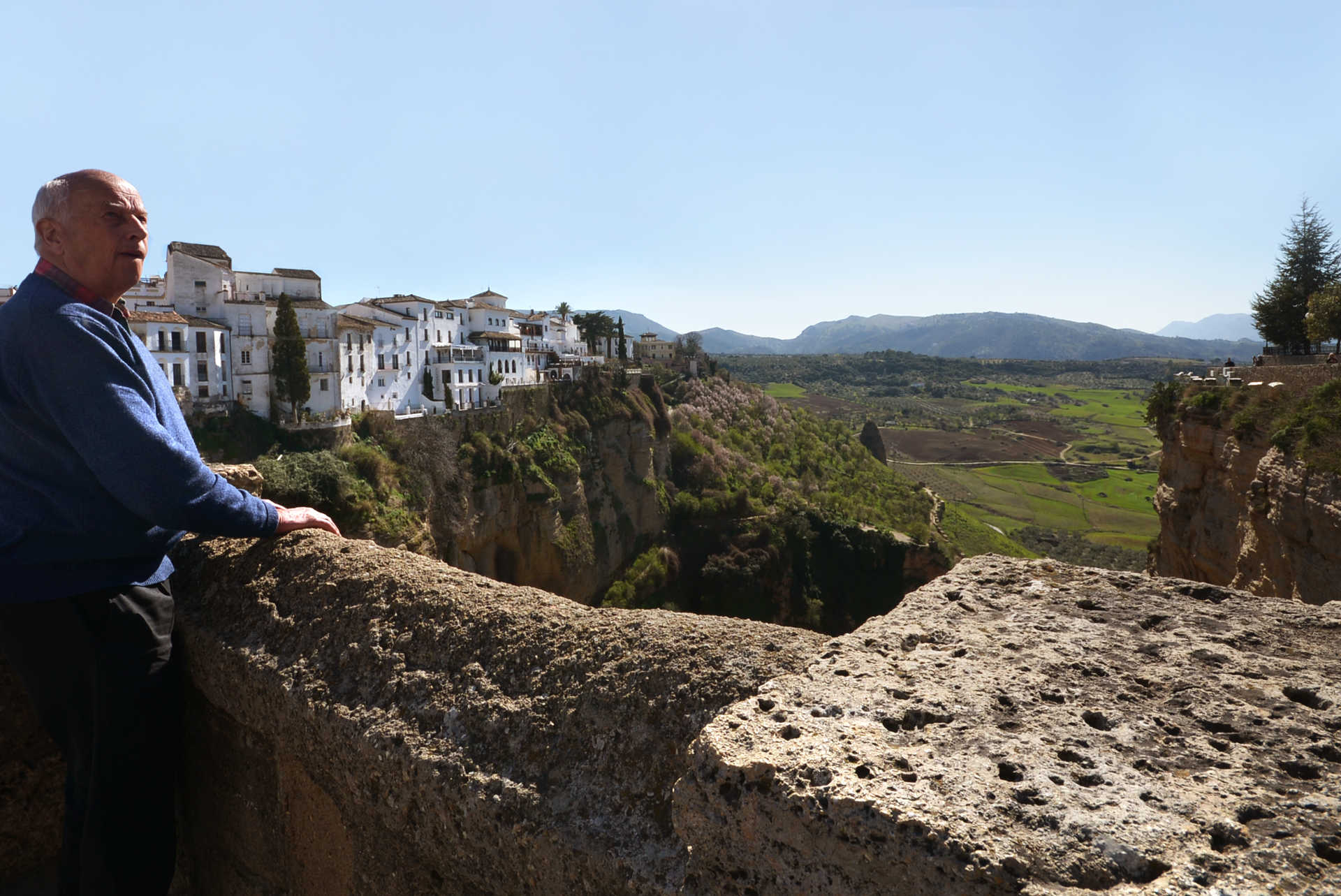 No traveller arrives here without exclaiming in admiration at the construction.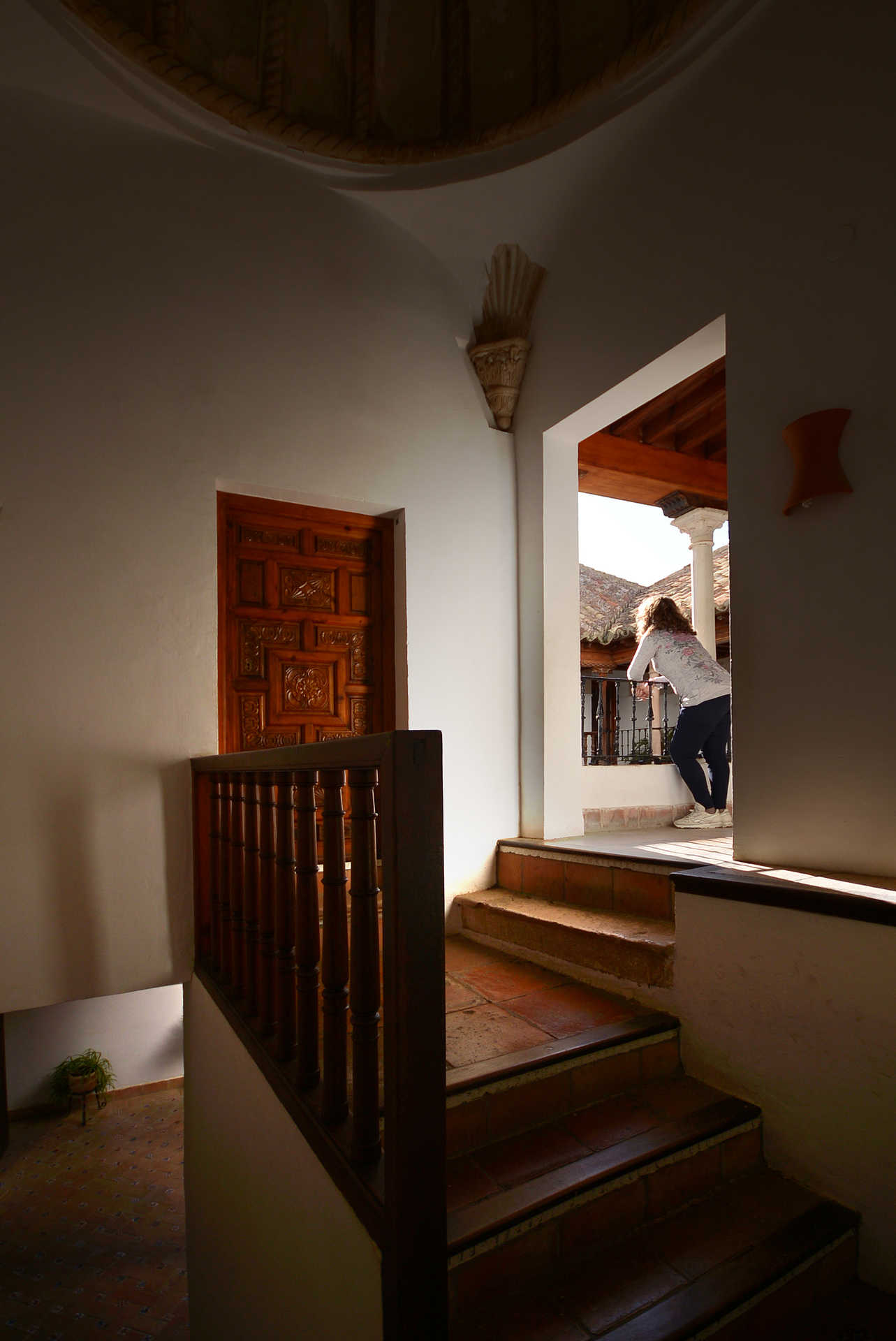 6. Falling in love in some of its enchanting corners
It is no coincidence that Ronda is chosen every year as a honeymoon destination by thousands of travellers. If you visit Ronda, with little effort you will find charming spots like this, next to the Ronda gorge where a stroll is a must.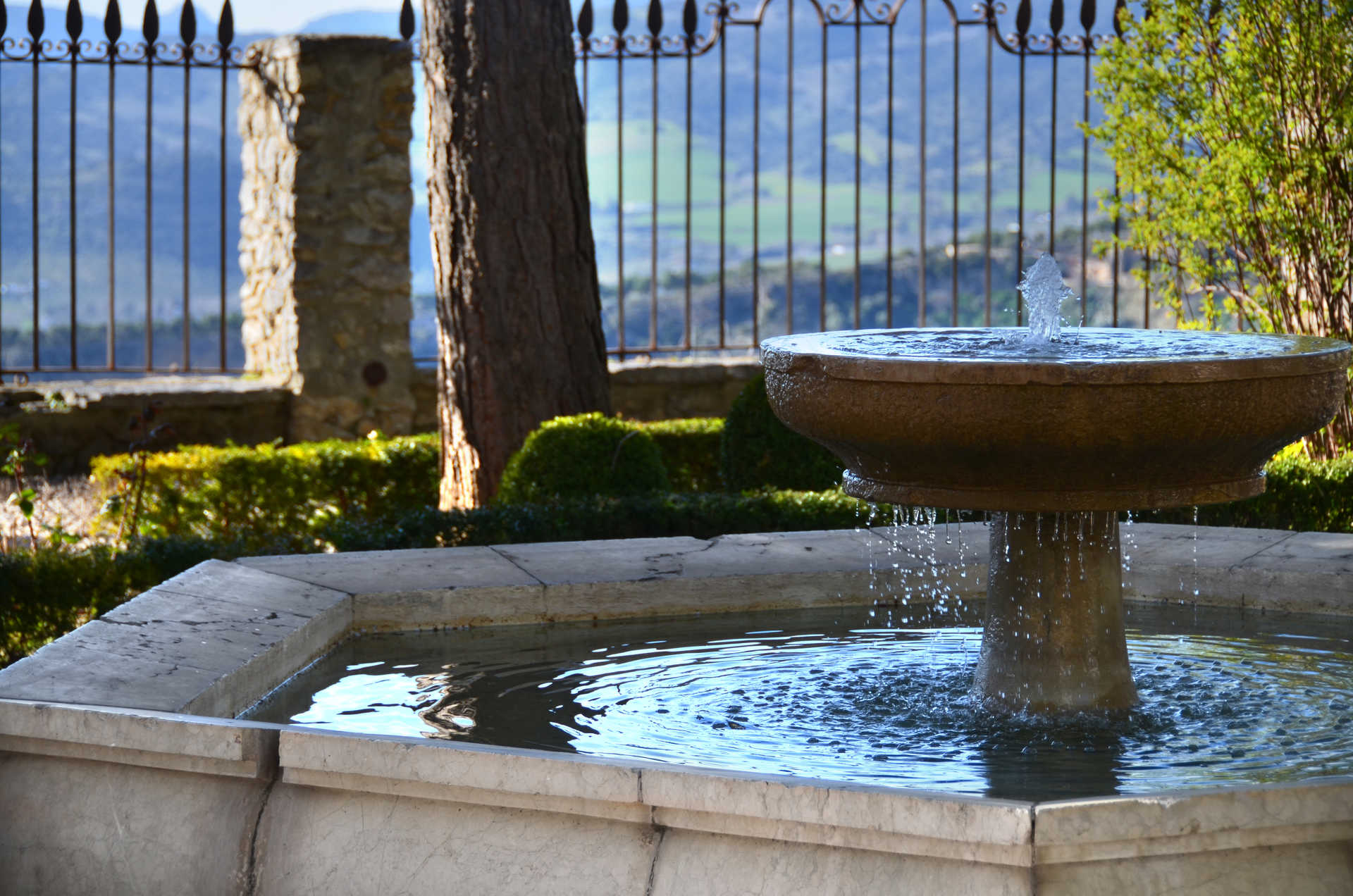 And that is without mentioning such marvellous buildings as Mondragón Palace, in Gothic, Mudejar and Renaissance styles.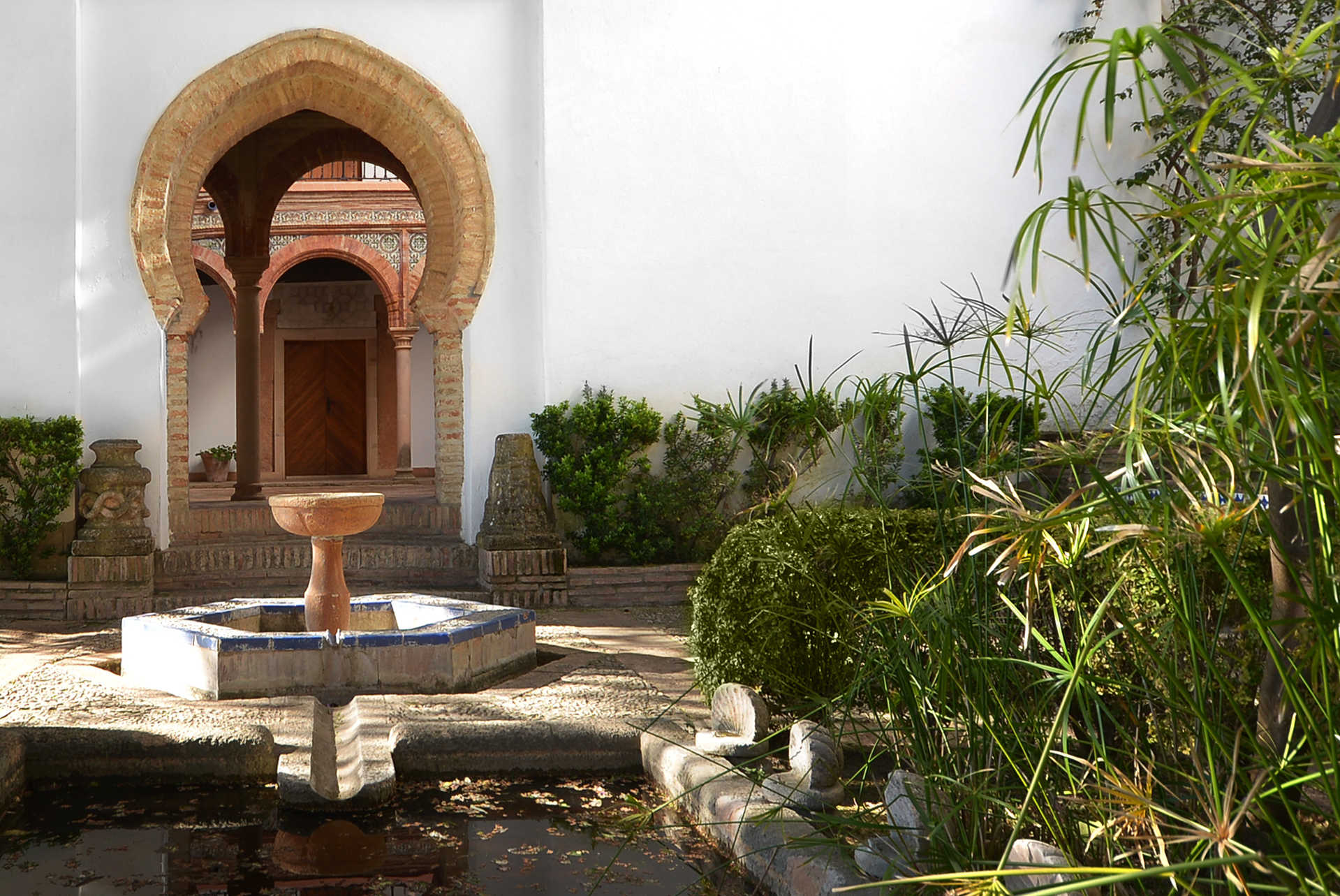 This palace is considered one of the greatest treasures in the Serranía de Ronda mountains thanks to romantic corners such as courtyards, like this one awaiting you to walk through it.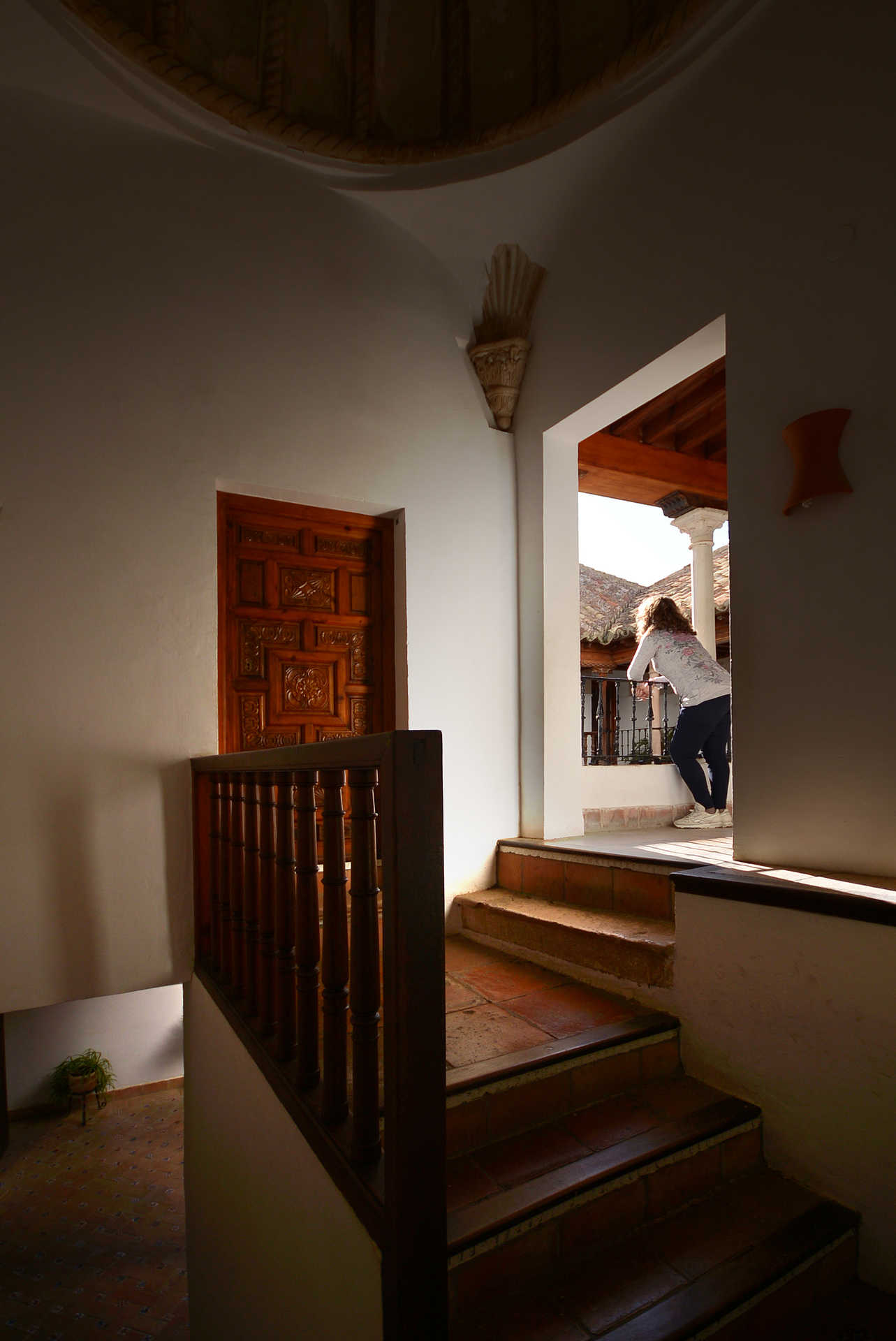 7. Look out from one of its many viewpoints
Are you mad about places with great views? There isn't viewpoint you see without "that something" which makes you want to look? Then you are in luck, because if the Ronda mountains have anything special, it is because they have some of the most fantastic vantage points in Andalusia.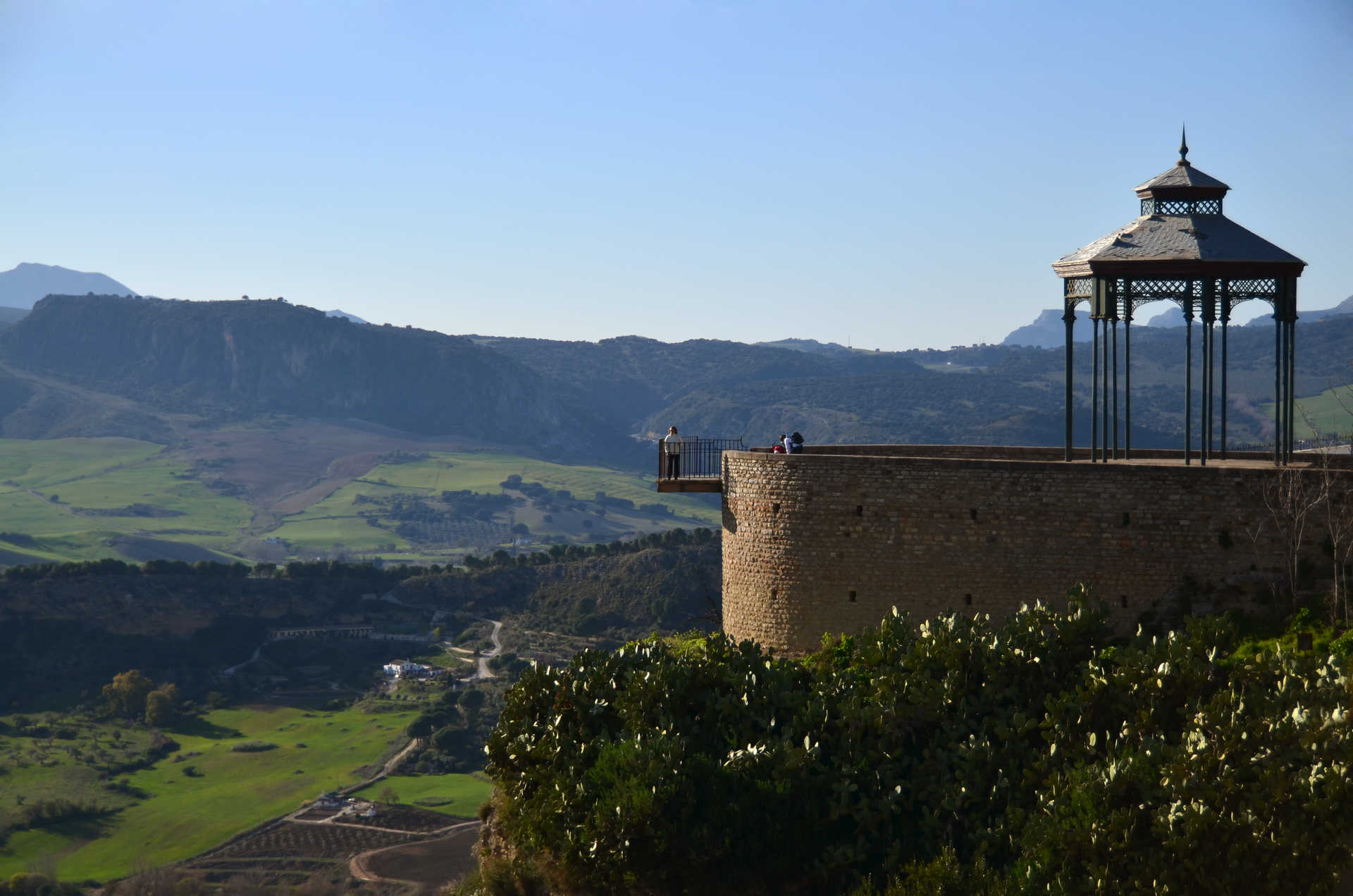 The town of Ronda has a good many of them…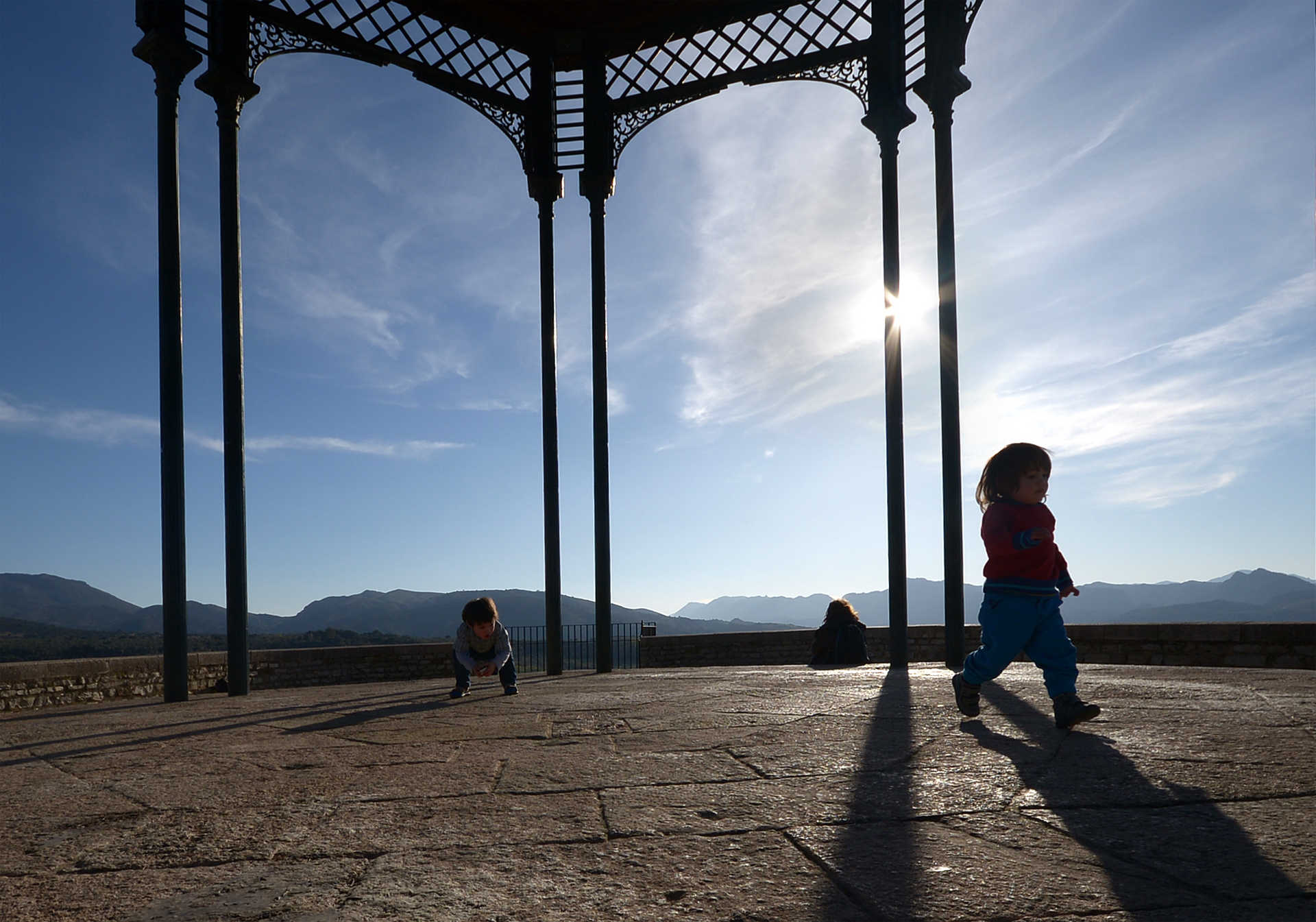 All the villages, perched on the slopes of the mountains, enjoy spectacular panoramic views that will amaze you. Get your camera out!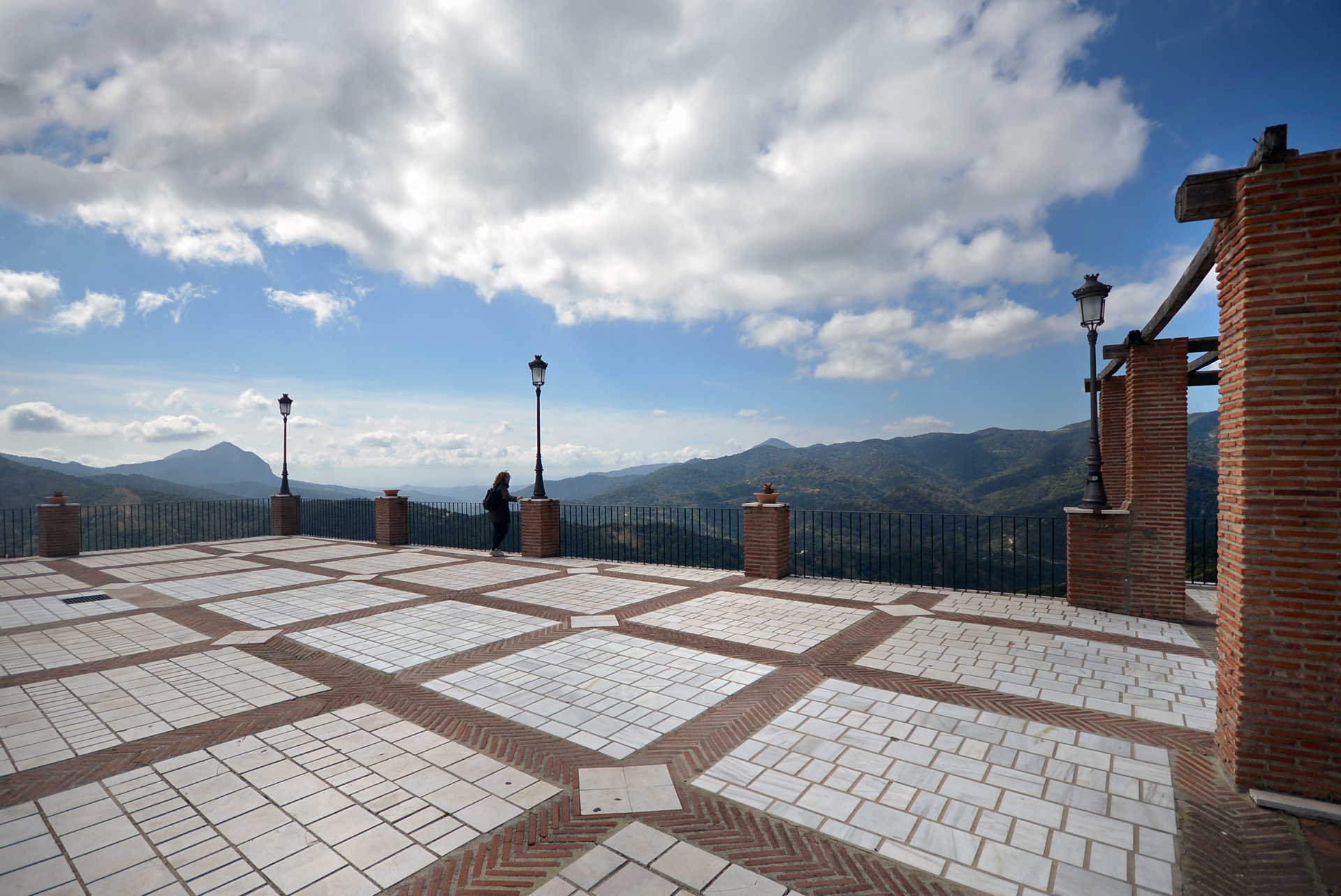 8. Experience a different kind of bullfighting
The world of bullfighting and Ronda are closely connected to each other. To such an extent that Ronda is now home to Spain's oldest bullring.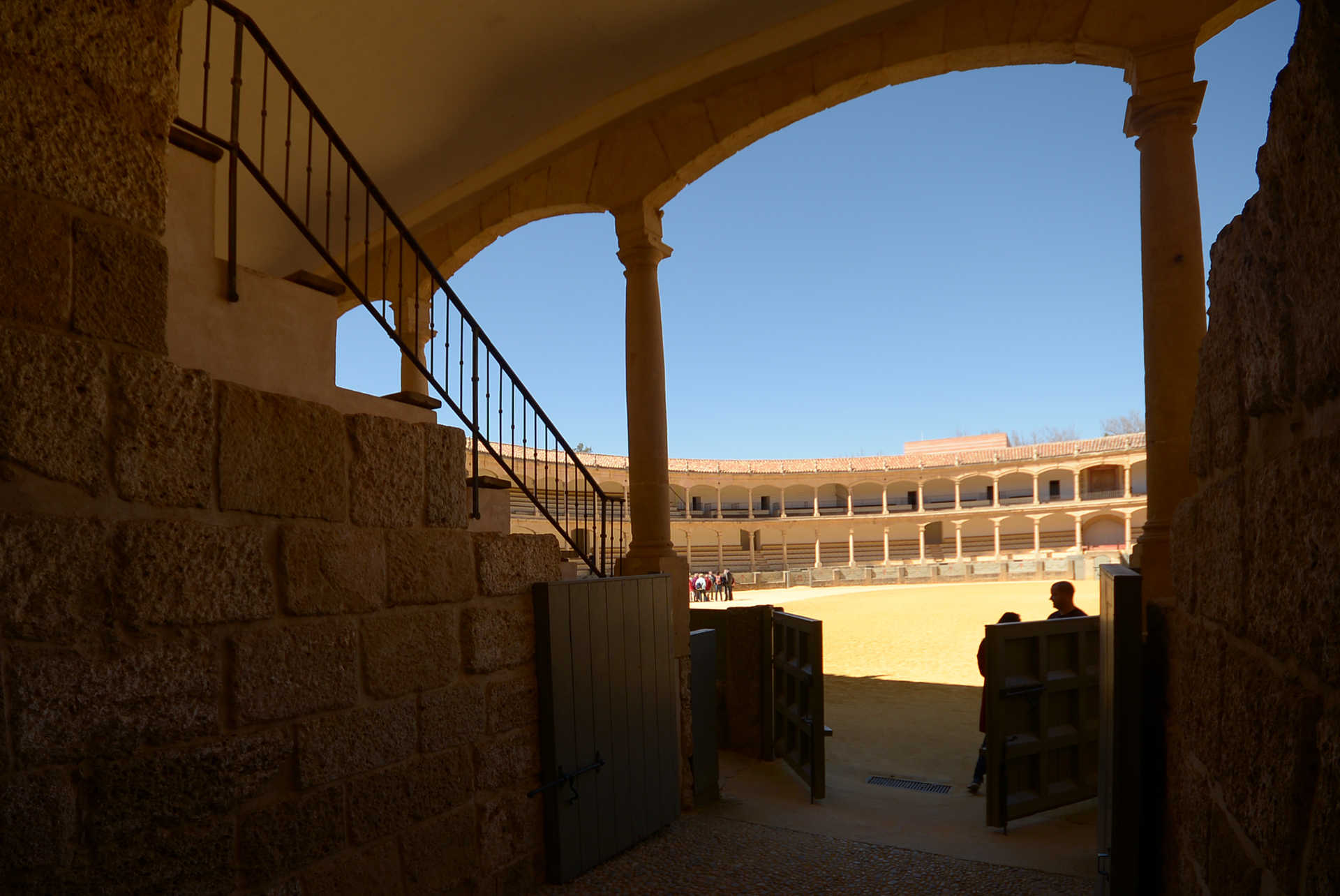 A visit to the buildings of the bullring is almost a must if you want to find out a little more about the history of bullfighting.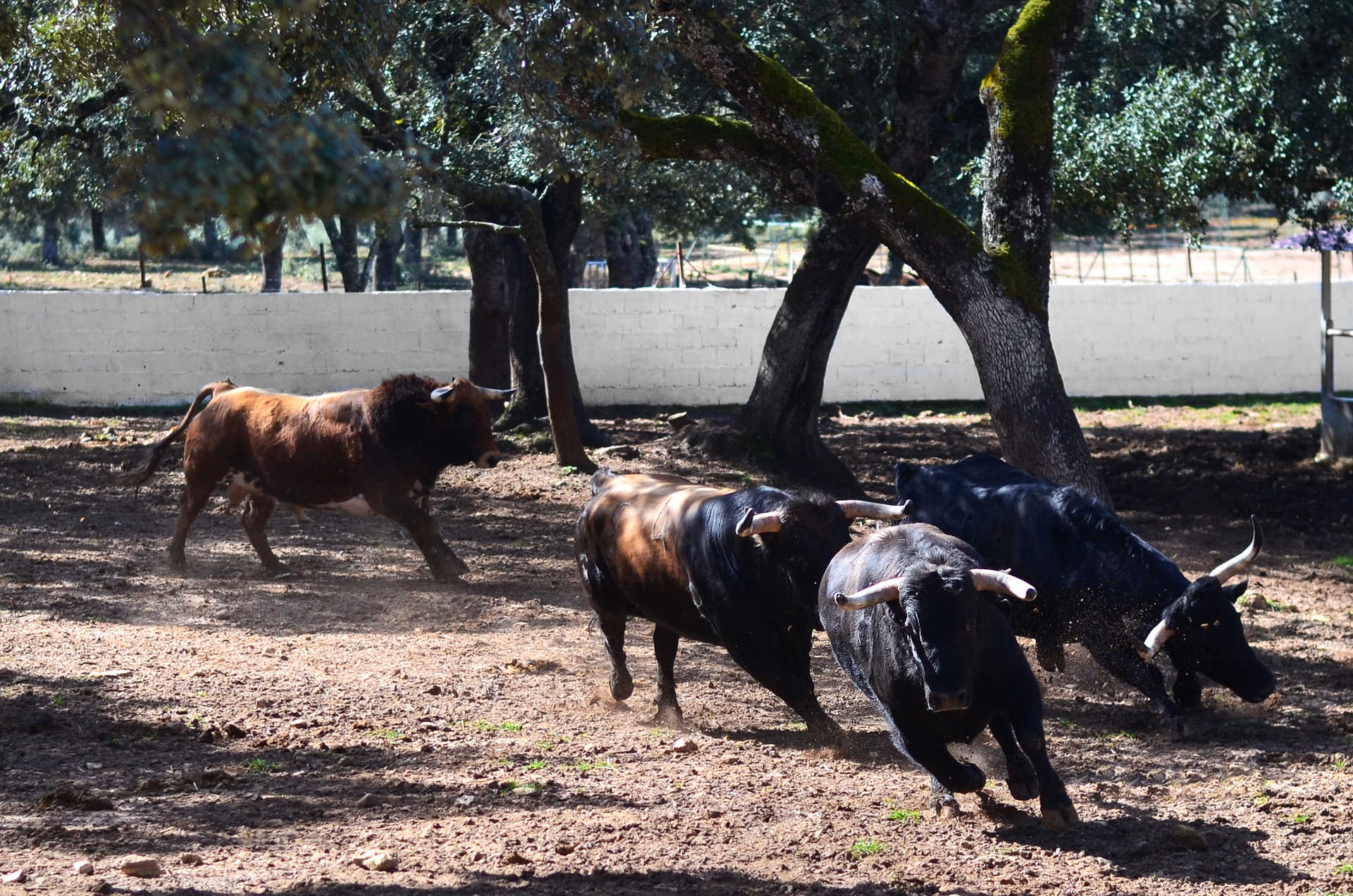 If you really want to find out more about these animals, invites you to Reservatauro, a few kilometres from Ronda, where waits an incredible experience.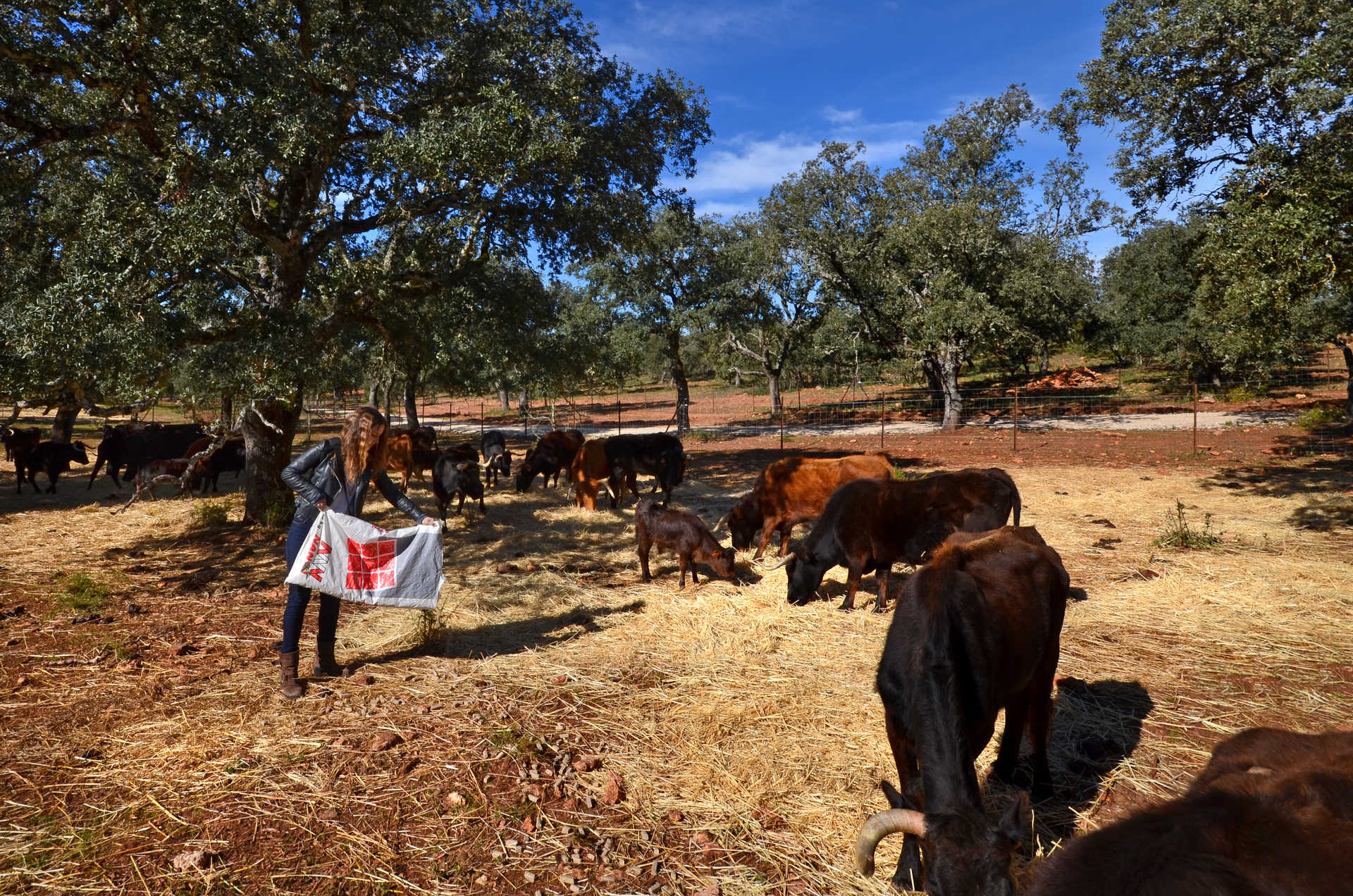 9. Wander around its narrow, whitewashed streets
Try wandering along the streets of such picturesque villages as Genalguacil and at every corner discover the many works of art scattered about there.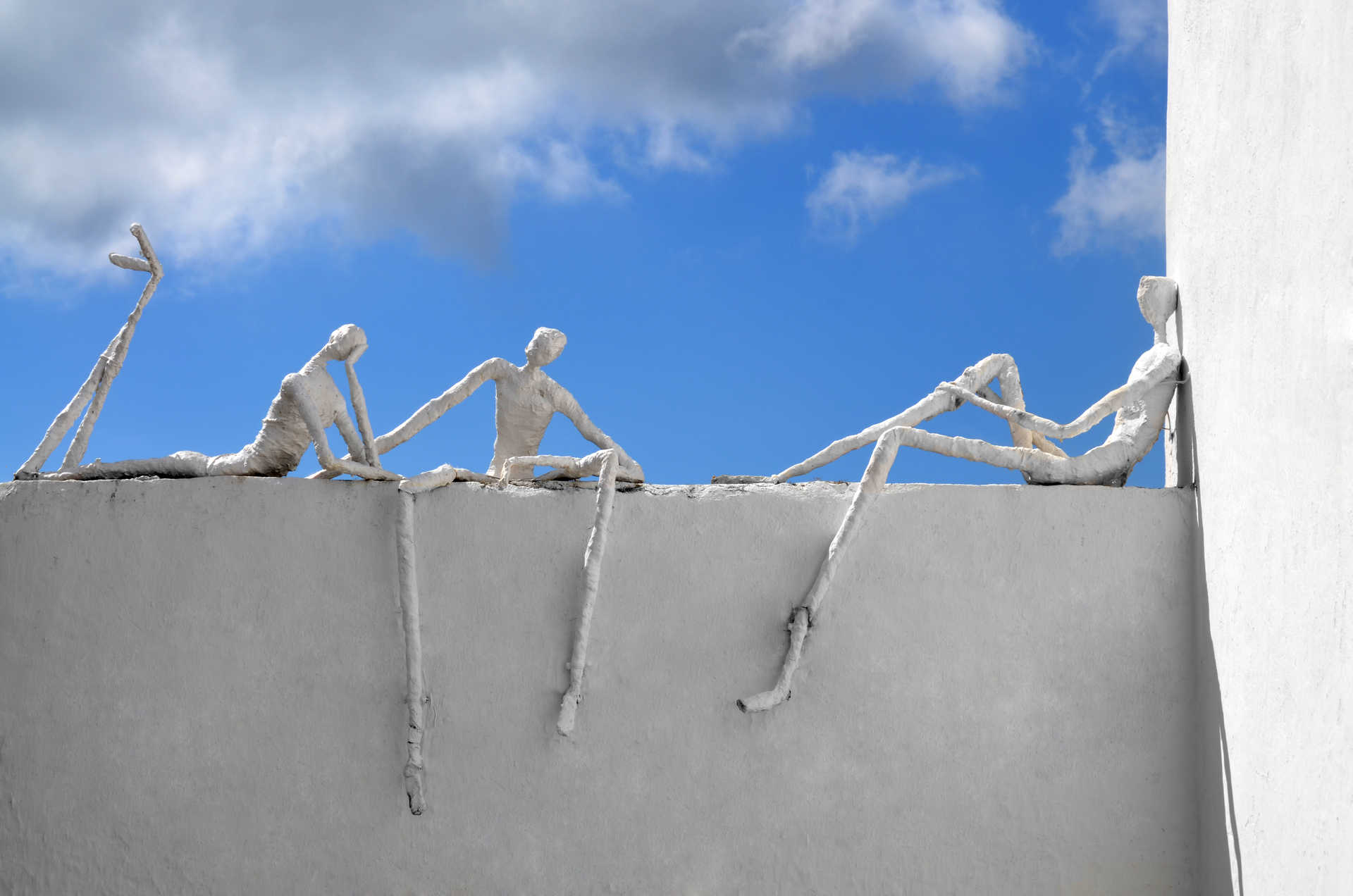 Let yourself be swallowed up among whitewashed streets, so narrow that you almost have to squeeze through!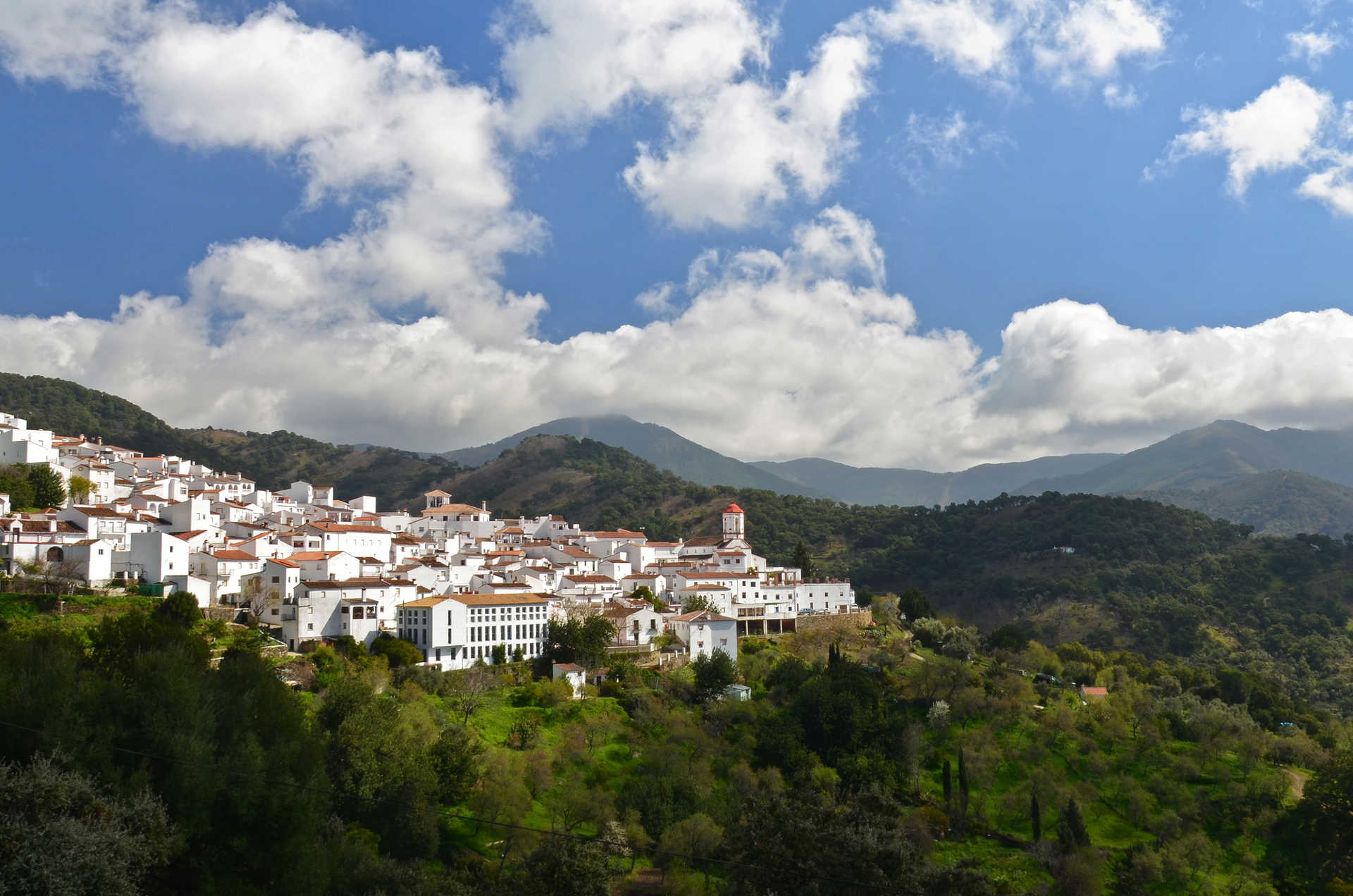 And enjoy a relaxing time in the silence of its solitary alleyways.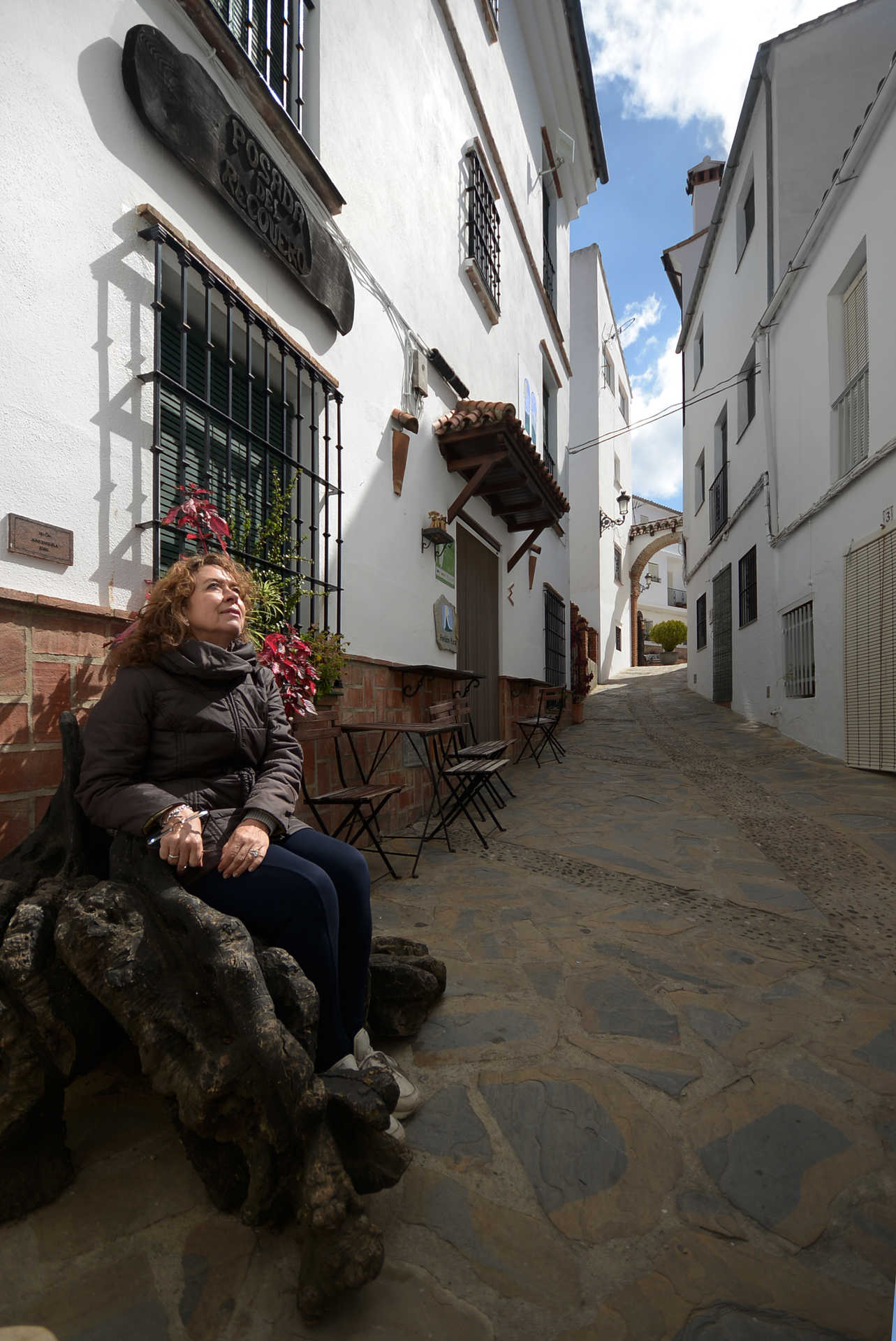 10. See the Smurf village!
Did you know that Andalusia has a Smurf village? Yes, really! It is in Júzcar, a beautiful village in the mountains which was painted and decorated for the première of The Smurfs film.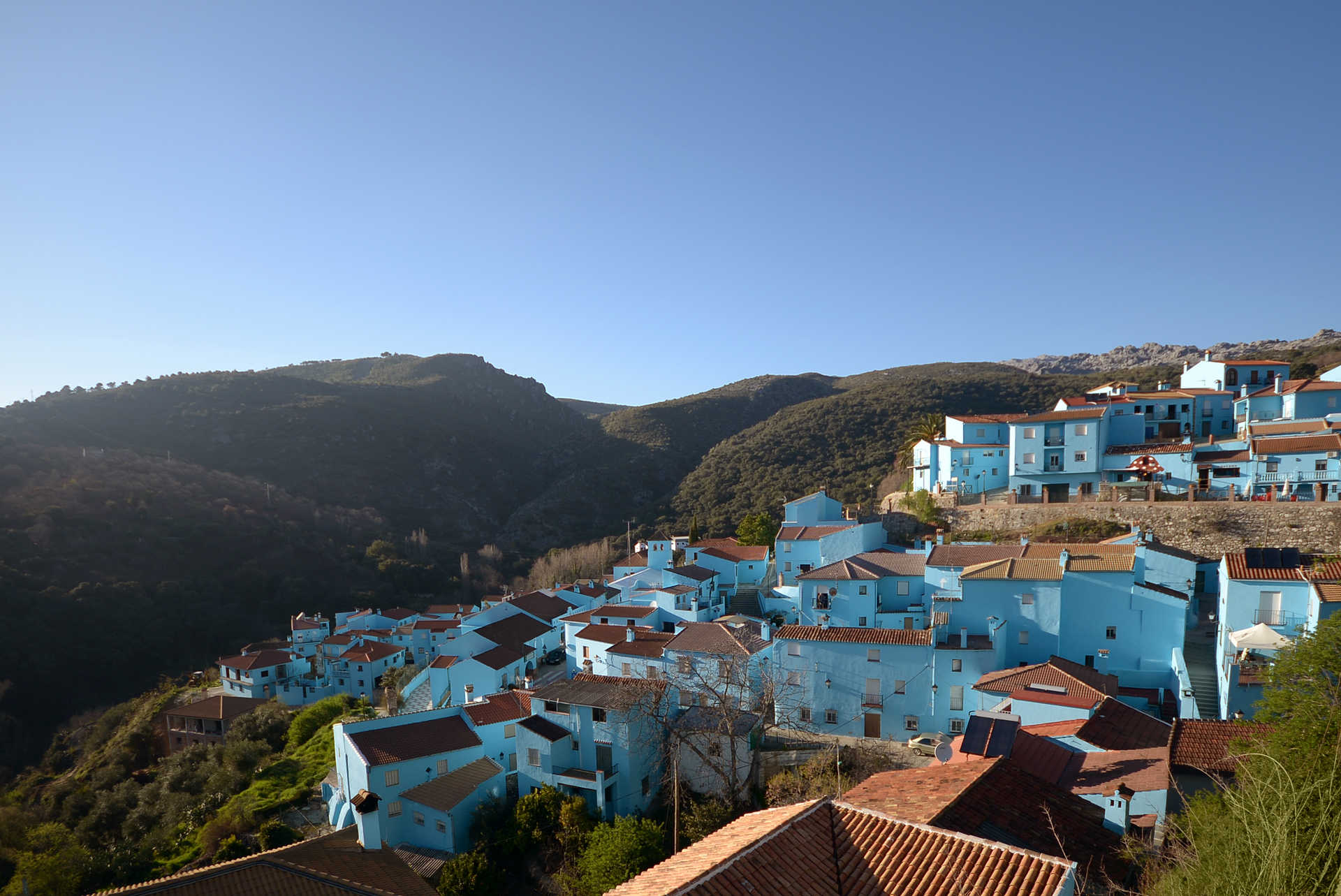 The initial idea was to change back to white, but such was the tourist impact of the event… it decided to stay blue!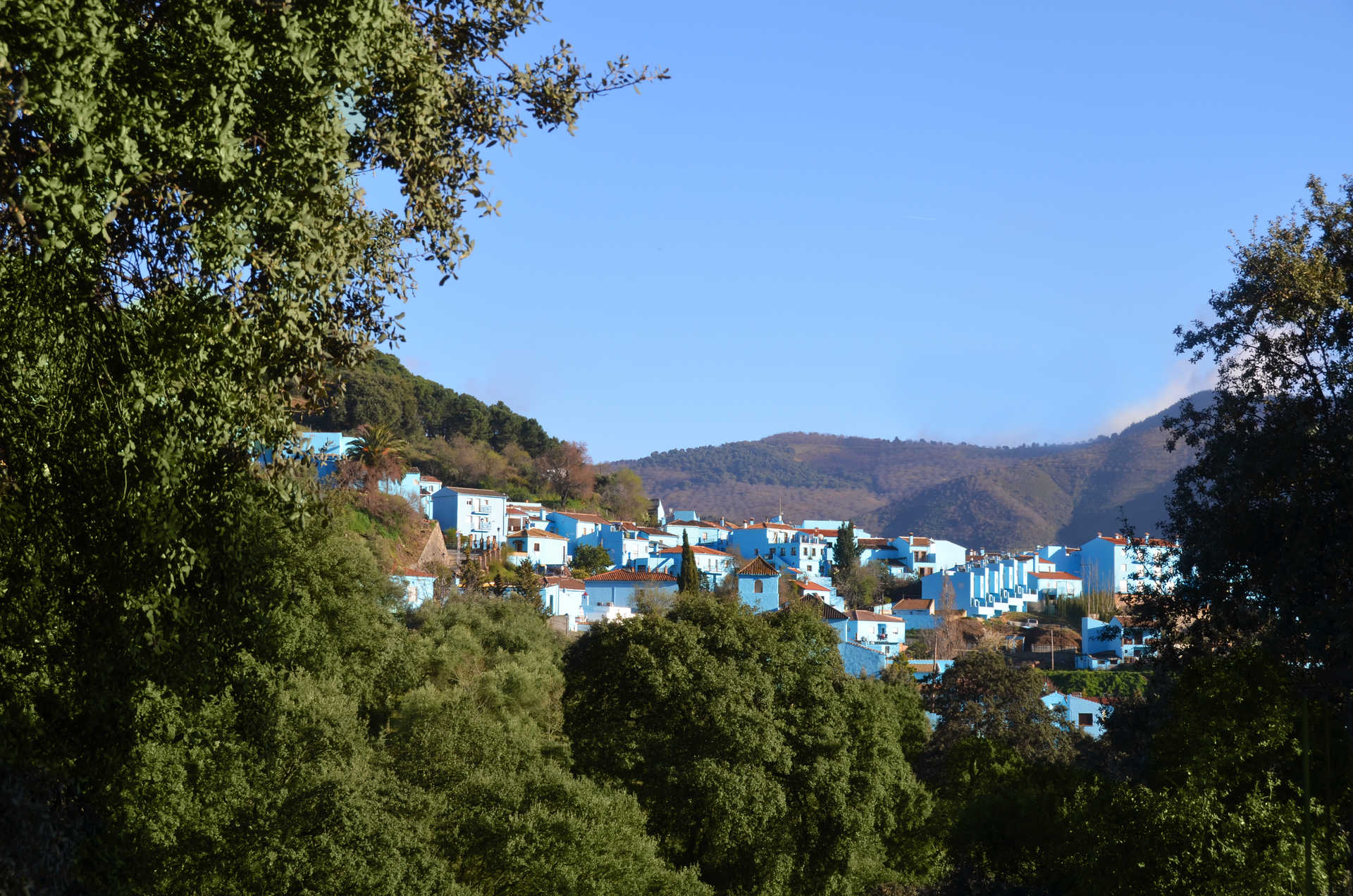 11. Unforgettable night walks
If by day, the peace and quiet of walking around any of the villages in the Ronda mountains has already surprised you, why not take a stroll by lamplight.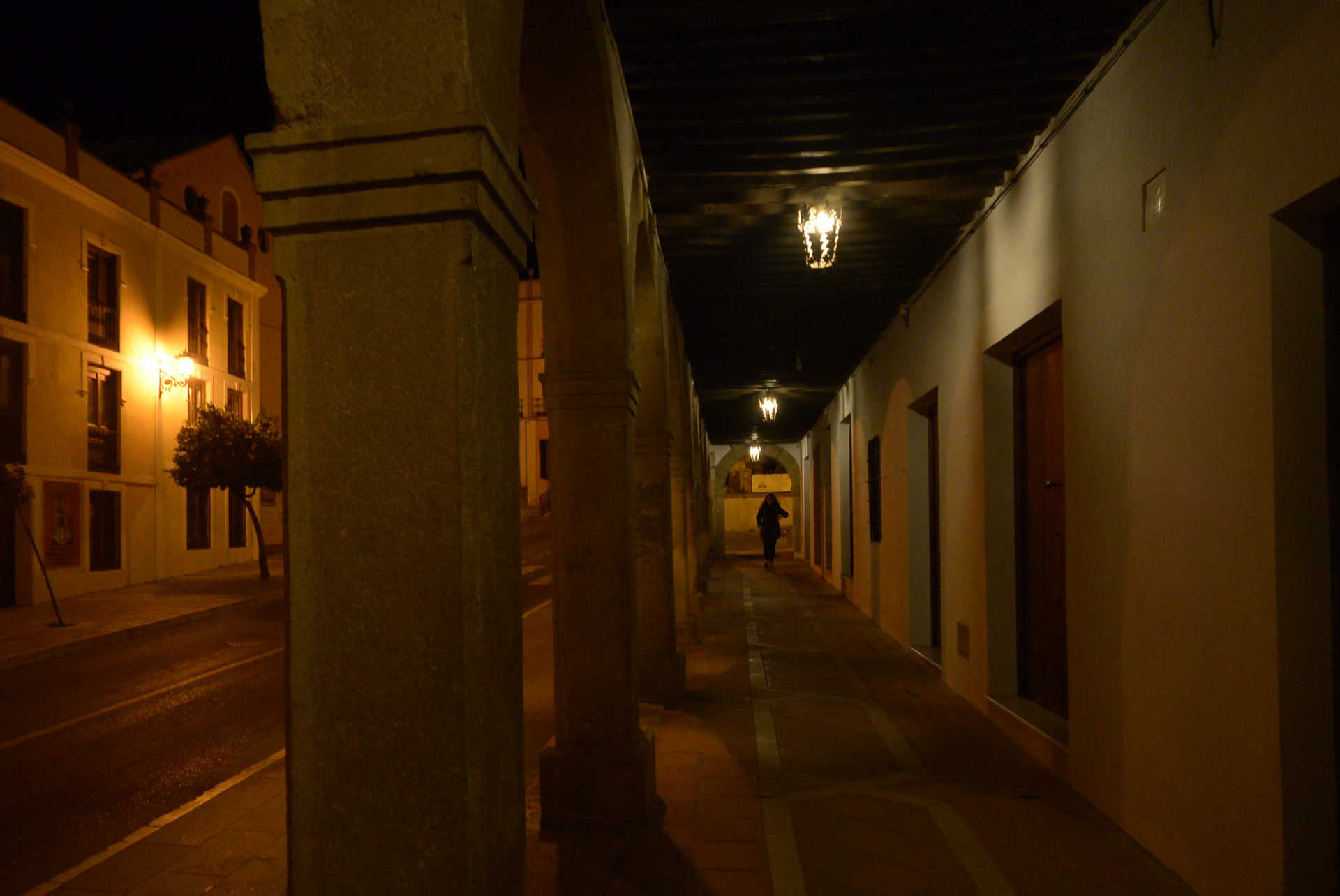 The peace and tranquillity from hearing only your footsteps echoing in the dimly lit streets of these villages is a very highly recommended experience. You'll love it.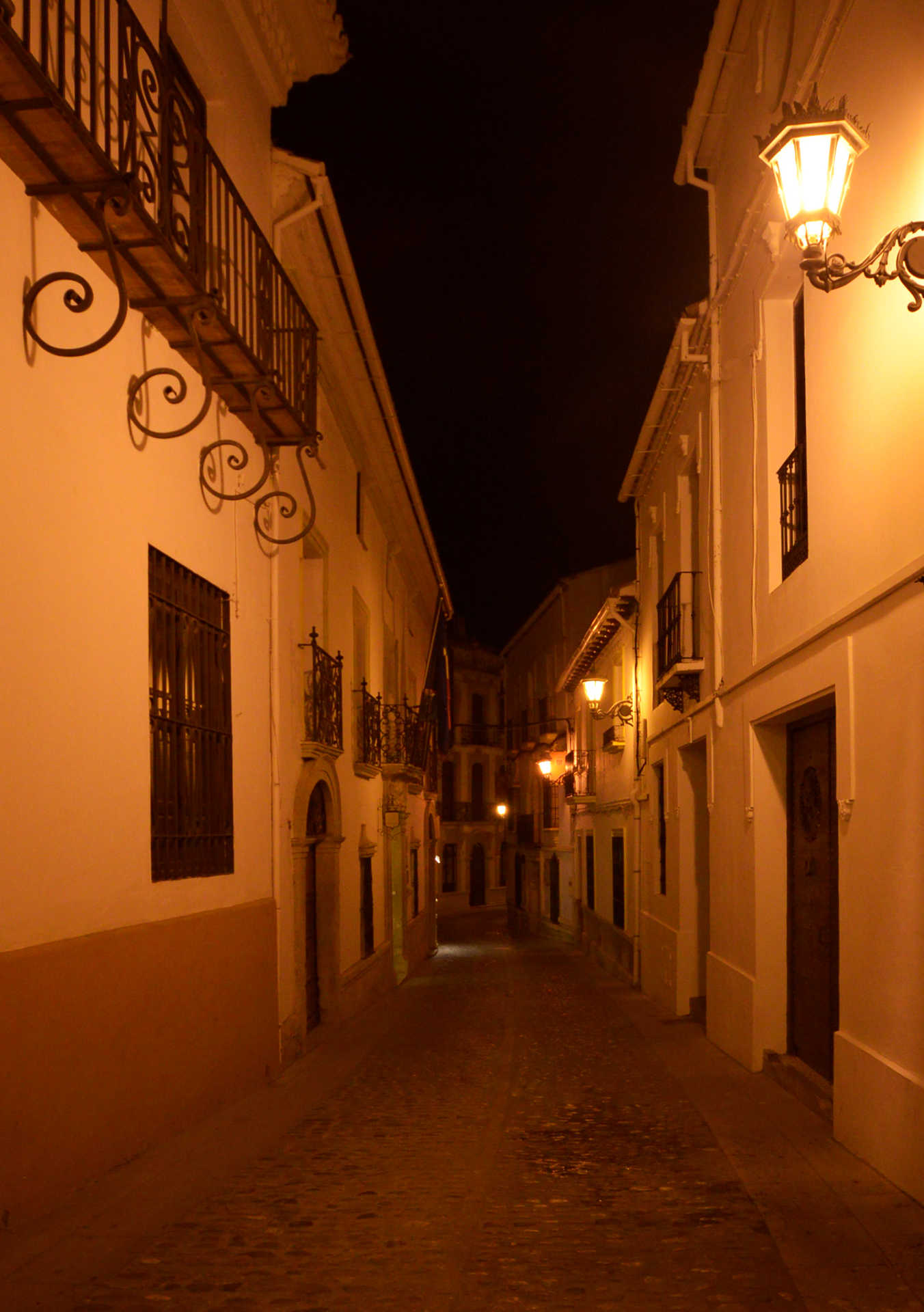 12. An evening along the English promenade
No worthwhile visit to Ronda can miss a beautiful evening at dusk along the English promenade. Undoubtedly one of the most beautiful parts of Ronda which will end by you falling in love with it.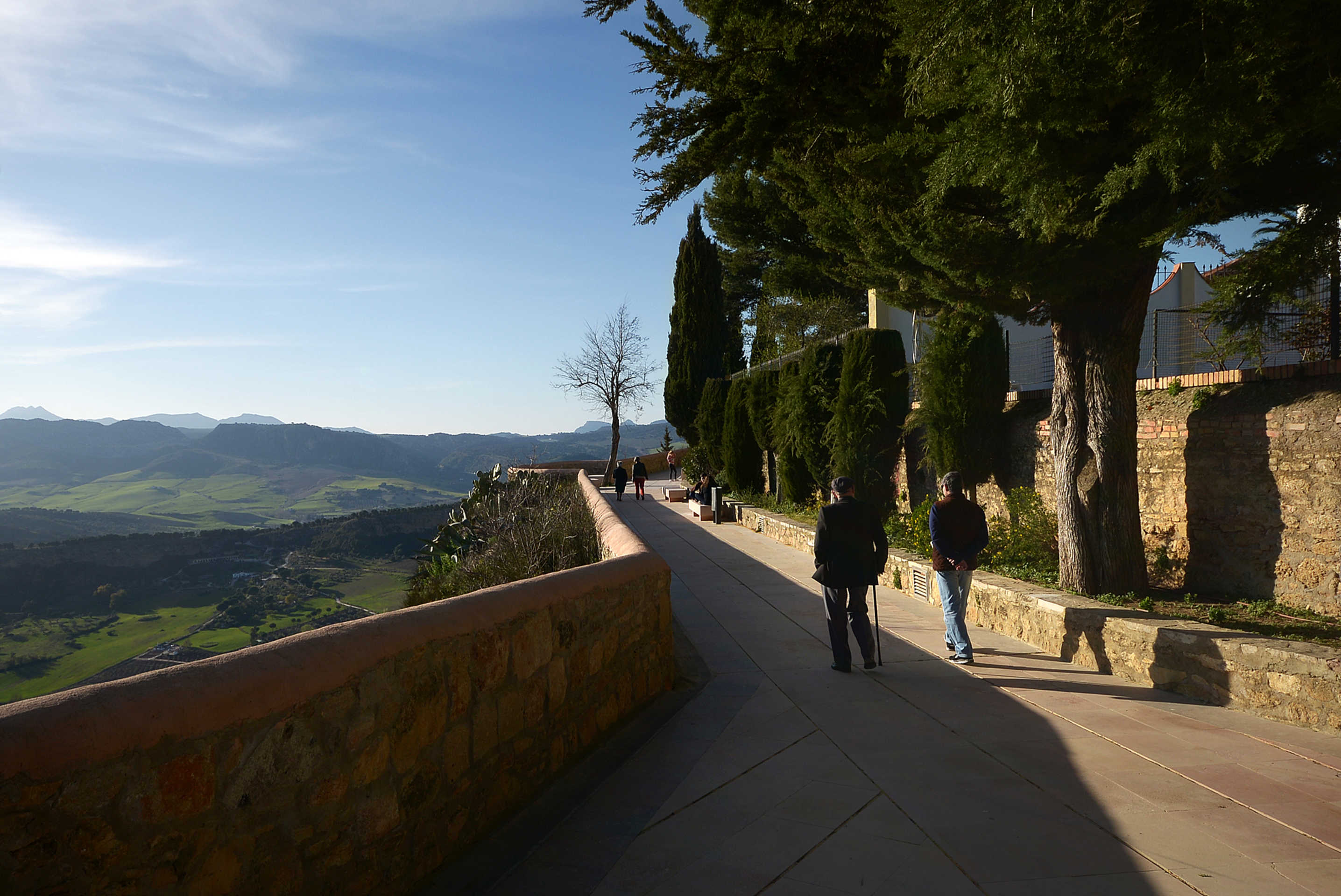 13. Discover its Moorish heritage
As you explore the villages in the mountains, their names will tell you of their Moorish lineage. The Moors were established here for centuries and proof of this is found in such spectacular places as two of those we want to show you now and which are in the town of Ronda, where first we highlight the beautiful Moorish baths, considered the best preserved in Spain.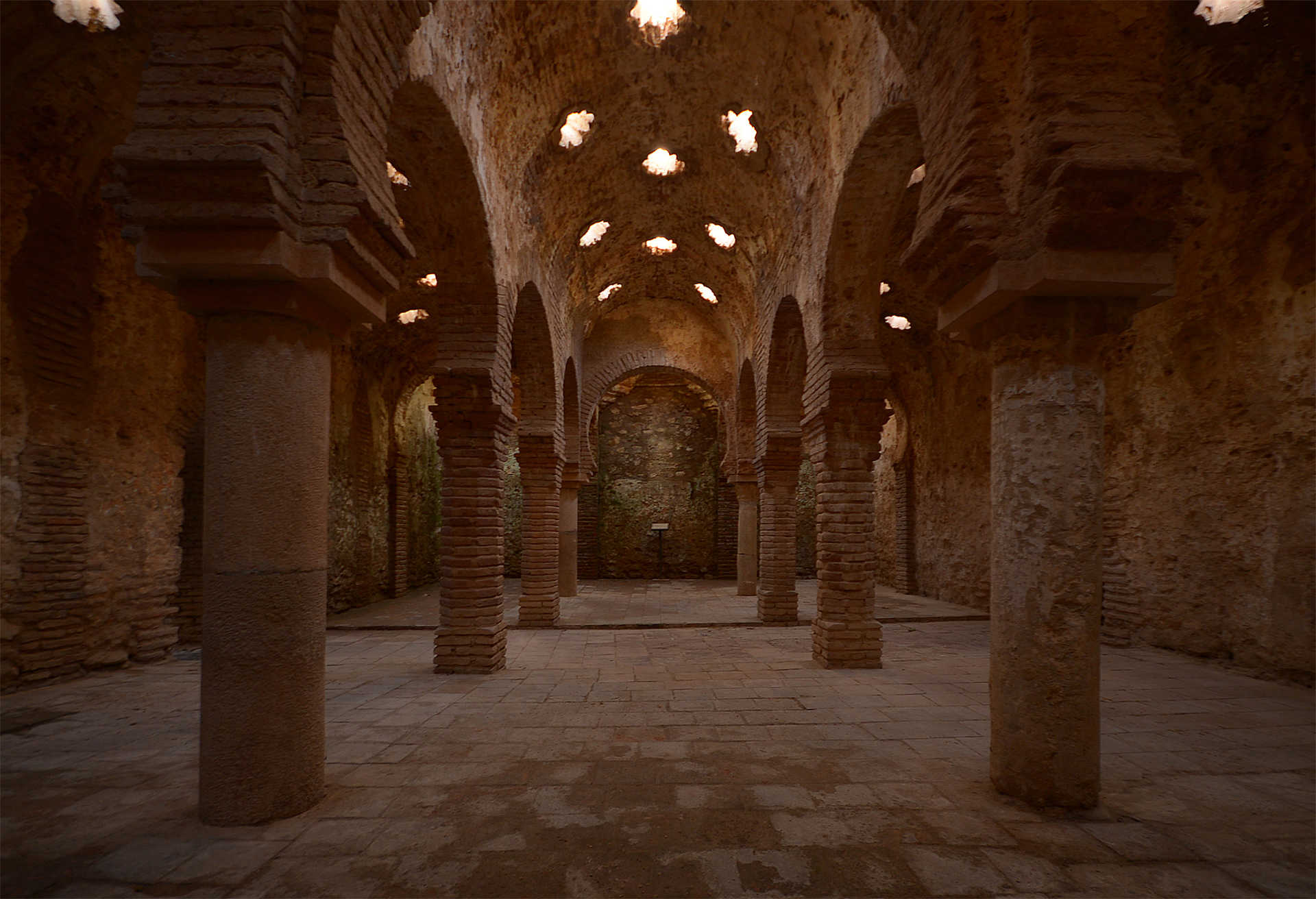 The other is one of the most mysterious places in Ronda: the mine.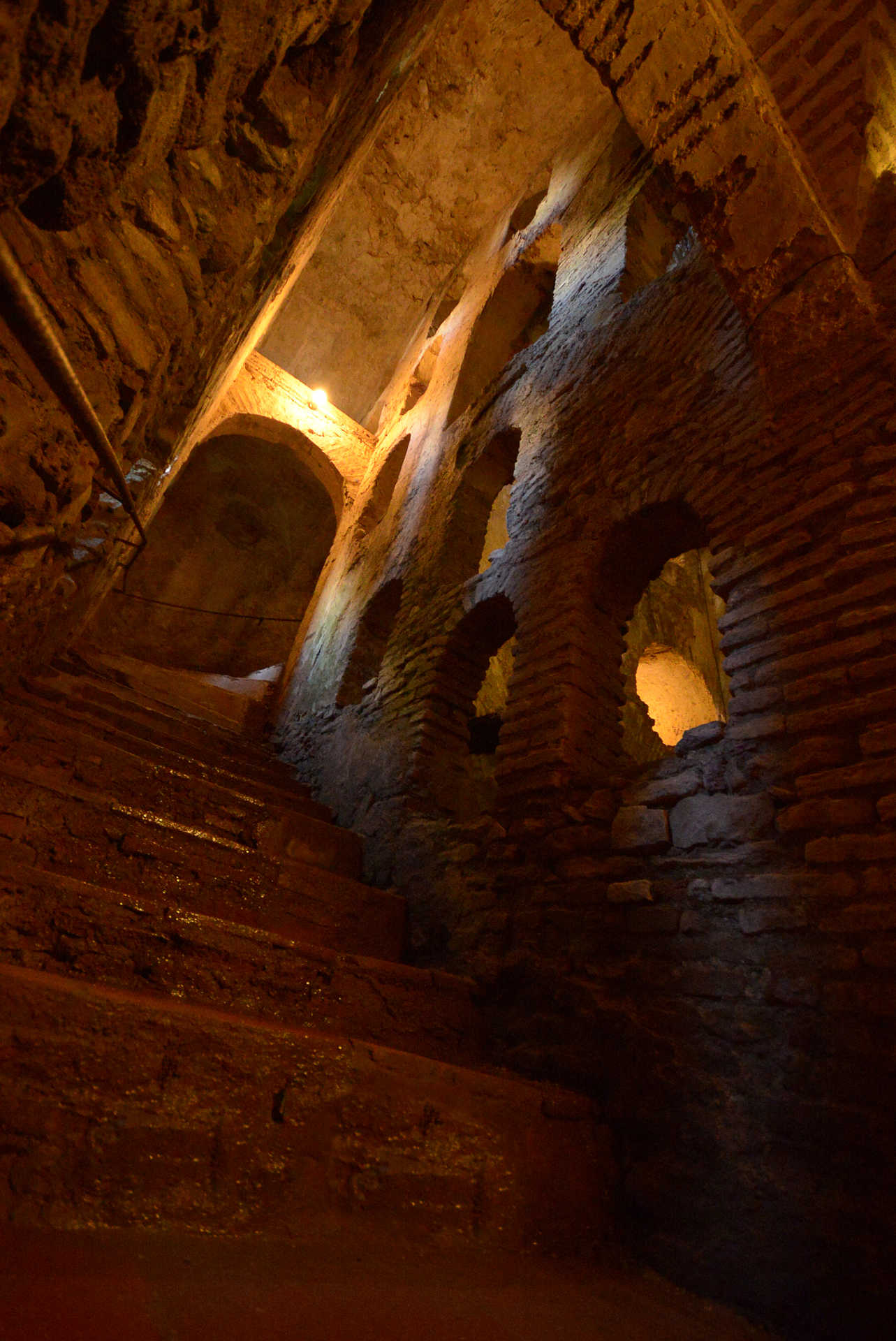 This is inside the Moorish King's Palace and is a complex Islamic work that goes down a stairway of 200 steps for 100 metres, hewn in the rock. Inside, you will find everything from wells to the most intriguing rooms. Quite amazing!
14. Wake up in its Parador Hotel
The network of Parador Hotels throughout Spain is renowned for the outstanding places where they are found, but if we had to choose a few, be sure that the Parador de Ronda would be among the most spectacular to wake up in.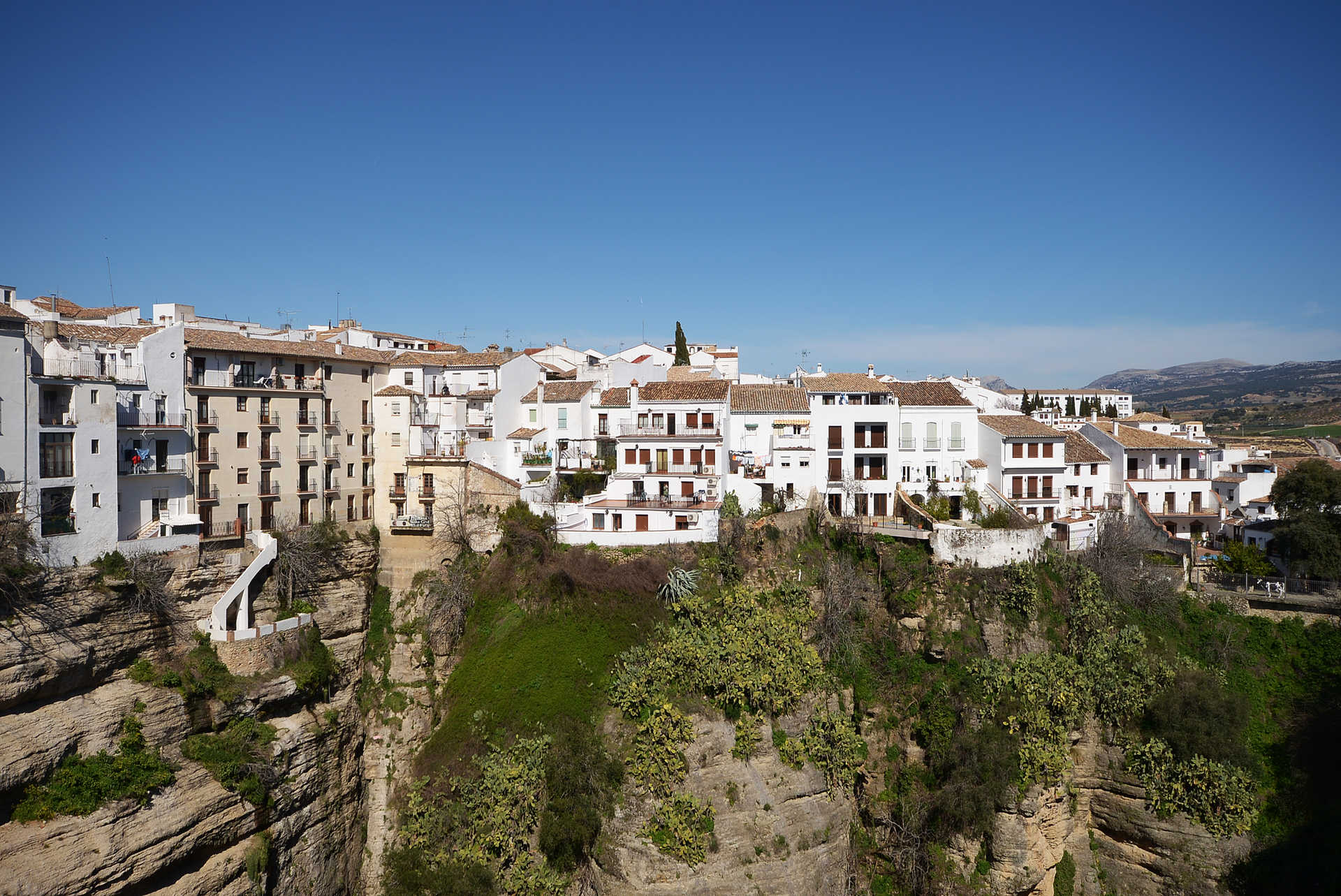 You can go to sleep with the Ronda Gorge illuminated opposite your bed and awake to the sound of the waterfall of the Guadalevín River - believe us when we say that it is a unique and unforgettable experience.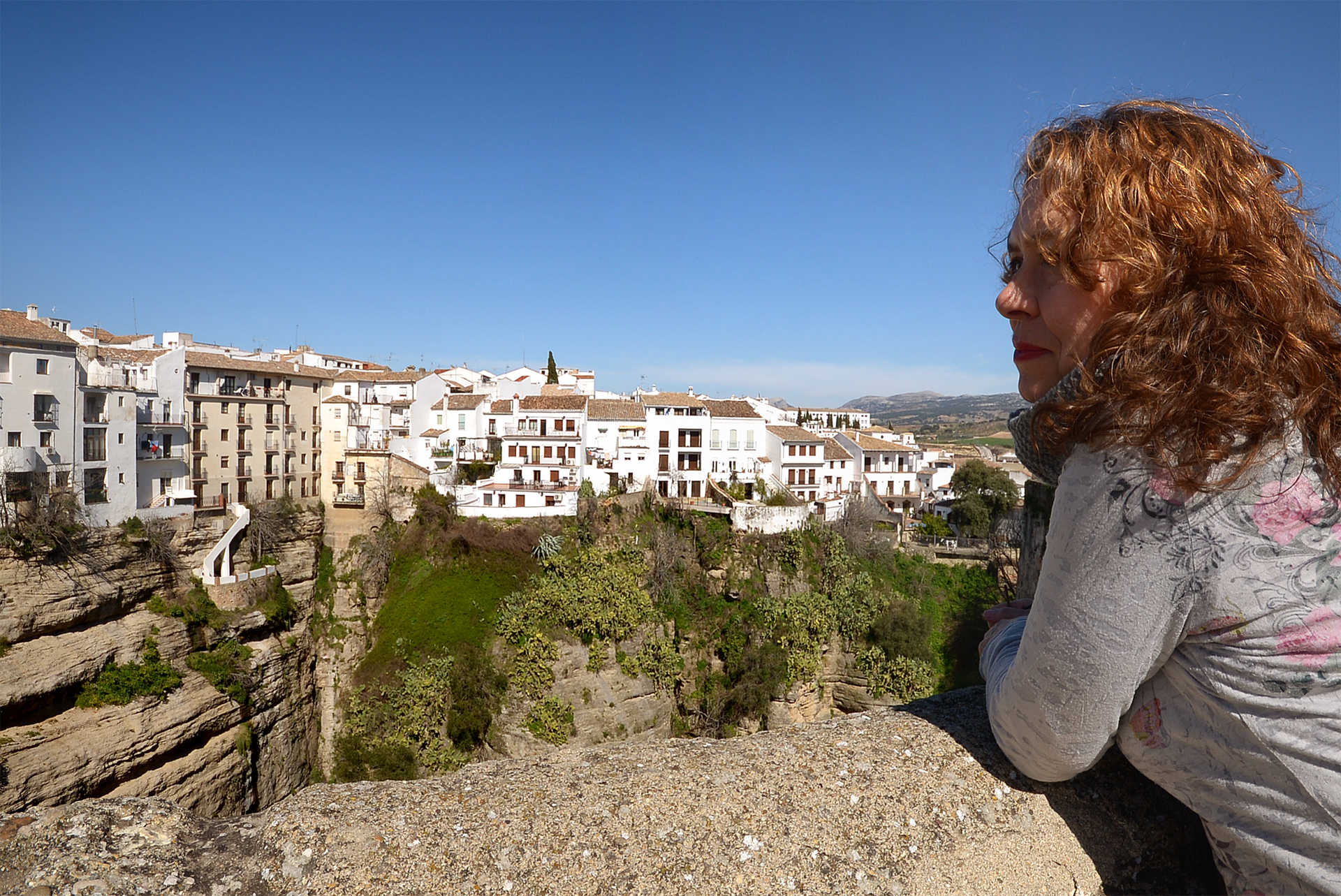 15. Enjoy the magical hour in Ronda
The few minutes between the setting of the sun and nightfall is known as the magical hour. This magical moment when the sky becomes electric blue and the monuments in the towns start to light up is, dear friends, the magical hour in Ronda, and quite simply spectacular.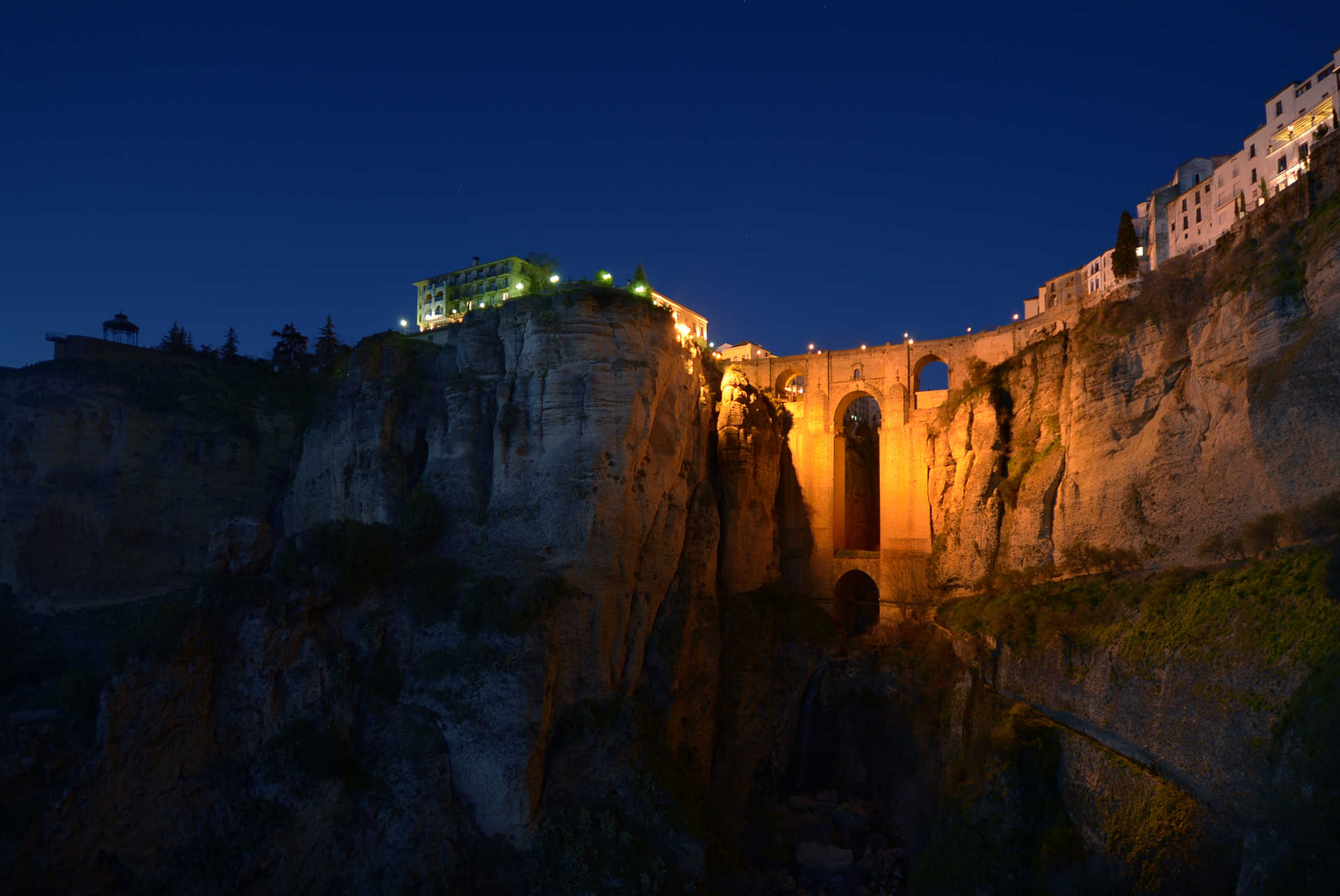 What are you waiting for?
As you can see, there is no excuse not to have a break in the Serranía de Ronda mountains.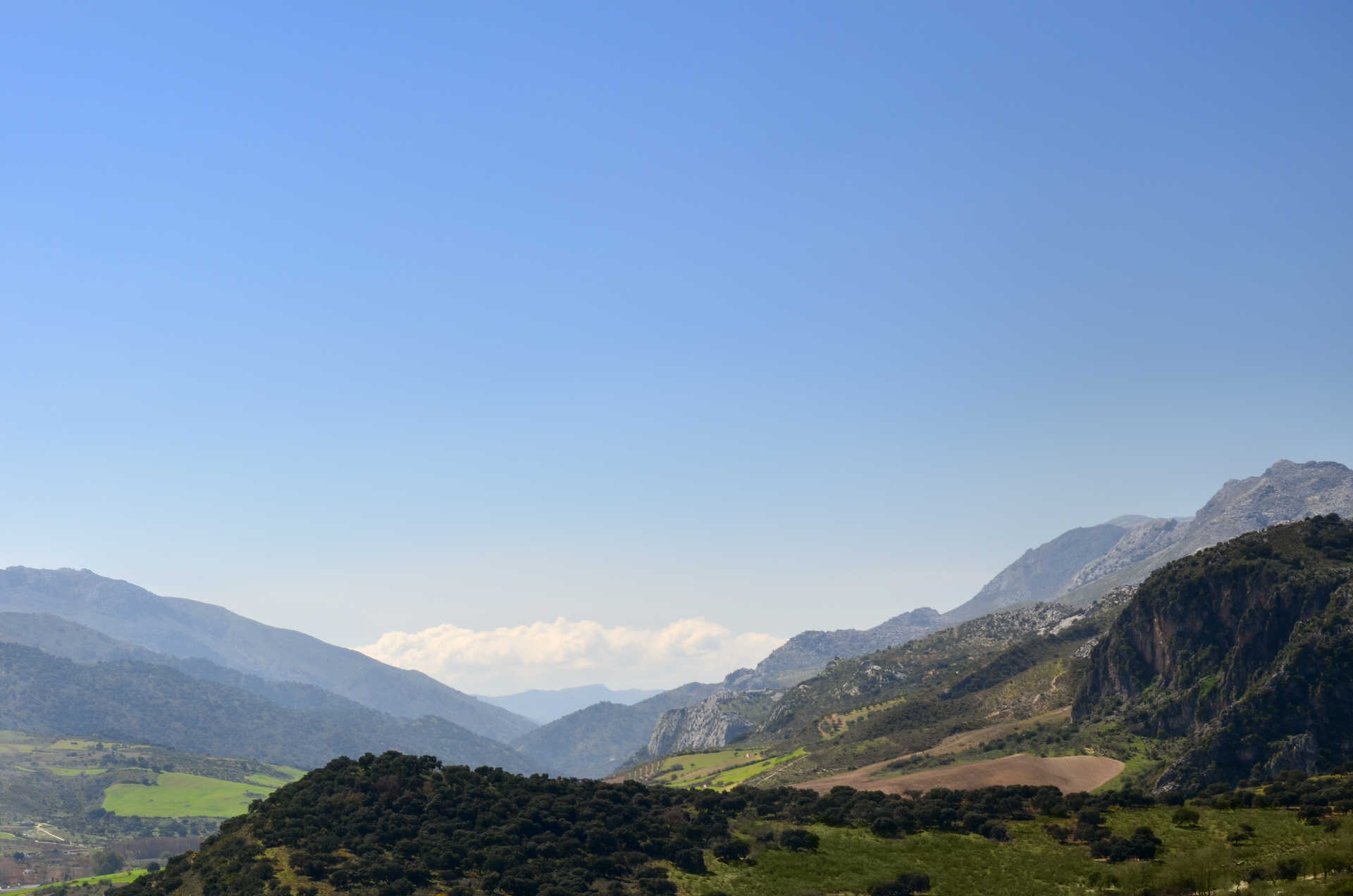 There are countless reasons for visiting more than one mountain range. Come and just stroll through villages like Alpandeire, Benaoján, Montejaque and Algatocín.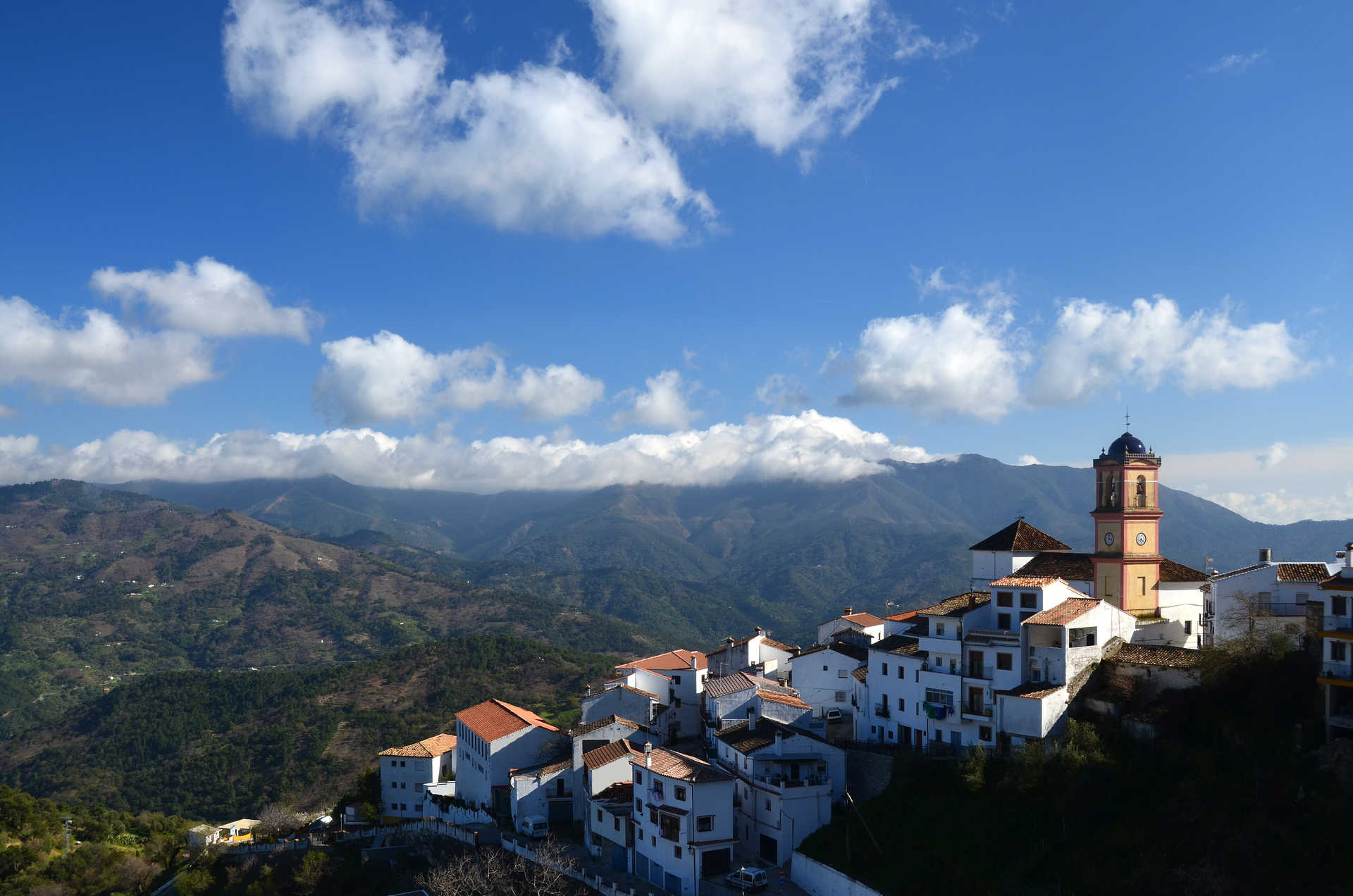 Surprise yourself round every corner as you come across spots that you never would expect to find hidden behind names like Benarrabá, Arriate, Cartajima and Jimena de Libar.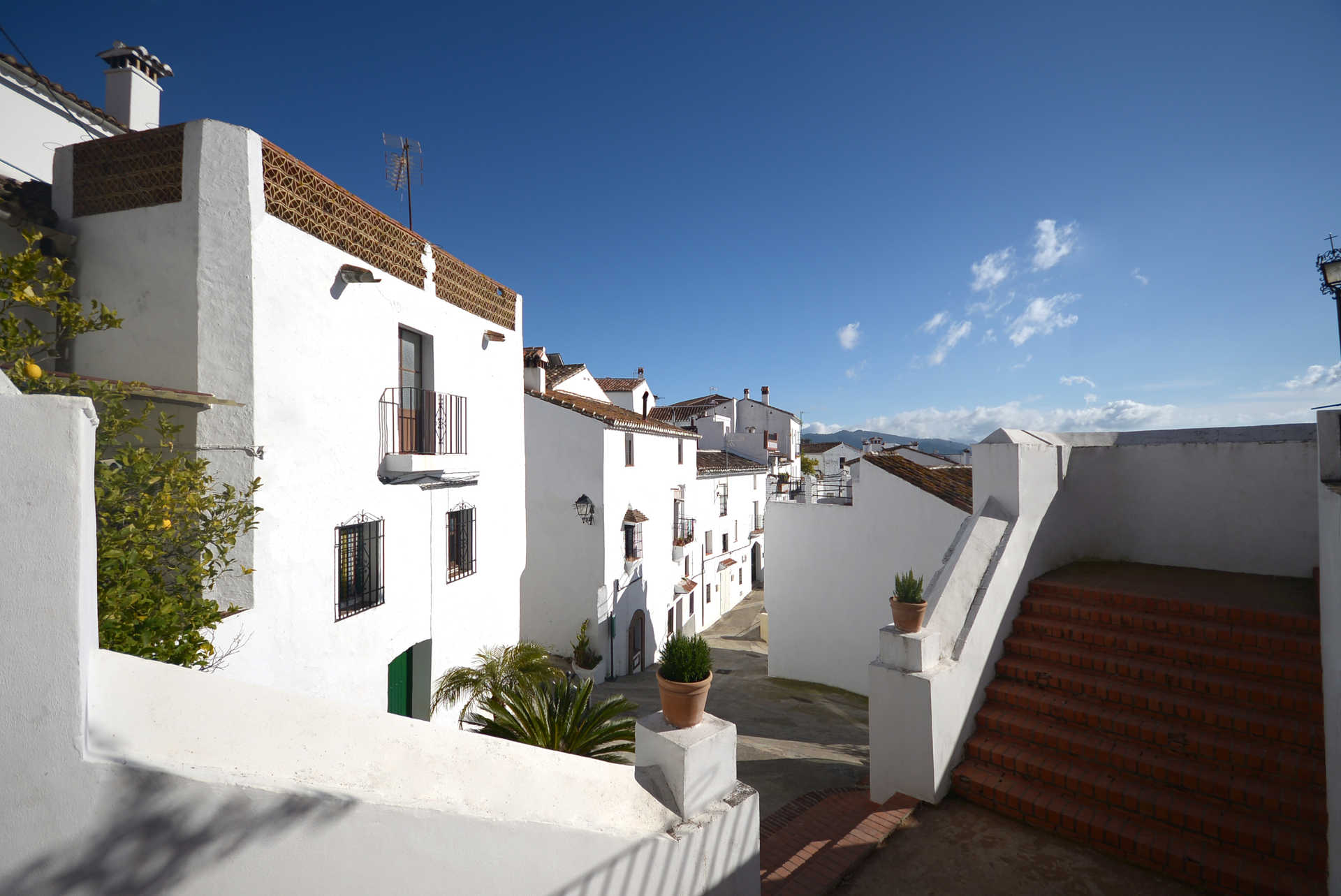 Be amazed by the Serranía de Ronda mountains and discover the best of it, which is nothing less than ending by feeling you want to go back for more. Come, enjoy and see for yourself that all we say is true.
15 reasons for visiting the Serranía de Ronda
Genalguacil, Ronda (Málaga)