Torremolinos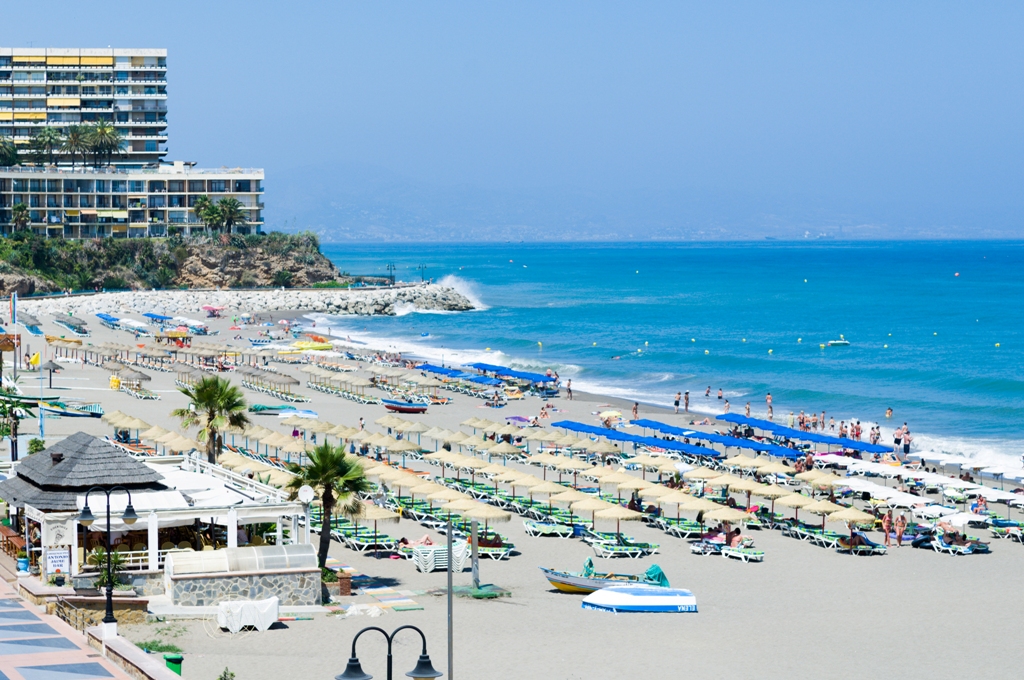 Read more
Read less
The municipal AREA stretches along the strip of coast which runs from the mouth of the River Guadalhorce to Benalmádena and, inland, as far as the slopes of the Sierra de Mijas.
Though it appears to have been founded in 1489, Torremolinos is a typical product of the tourist boom of the 1960"s, which turned this small fishing village into a large, densely-populated town devoted entirely to sun and sand tourism, boasting large beaches and all manner of related facilities; it is also home to a Congress Centre which has played host to important international conventions on numerous occasions.
Some traces of its past are still visible in the Bajondillo and La Carihuela districts, though the Pimentel Tower is the town"s most noteworthy monument.
History
Neolithic and Roman remains have been found in the area. However, the first written references to the town"s history do not appear until the final years of the Christian conquest, when, following the capture of Malaga by the Catholic Monarchs, the AREAs of Churriana and Los Molinos de la Torre were incorporated into Alhaurin de la Torre. In 1502, it became part of the city of Malaga under the name Torres de Pimentel.
Its origins and name derive from a watchtower (torre) and the mills (molinos) built here to grind wheat, positioned perpendicularly to the sea in order to harness the hydraulic power generated by the waters flowing into it.
The coast was subsequently fortified with castles and defensive towers. One of the most important of these defensive constructions was St. Clare"s Castle, built in the second half of the 18th century on the site of the old fort. The castle has since disappeared, its place being taken by a hotel complex.
The town appears on the map drawn up by the Marquis of La Ensenada in 1748 under the name Torre de los Molinos, from which its present-day name is taken.
From 1813 onwards, it was an independent municipality, returning to the city of Malaga in 1924.
A new stimulus, which was to change forever the whole face of Torremolinos, as well as its inhabitants" economic activities and way of life, came in the second half of the 20th century, when the progressive development of tourism, which had begun in 1960s, transformed the town into one of the world"s best-known holiday resorts.
On 27 September 1988, the Andalusian Regional Government, in response to the wishes of the town"s inhabitants, declared Torremolinos an independent municipality once more.

Eminent citizens
Horacio Lengo y Martinez, painter.

Torremolinos
Municipio
The weather today in Torremolinos
Max

26

Min

20

Max

78

Min

68
°C
°F