Santuario de la Virgen de Regla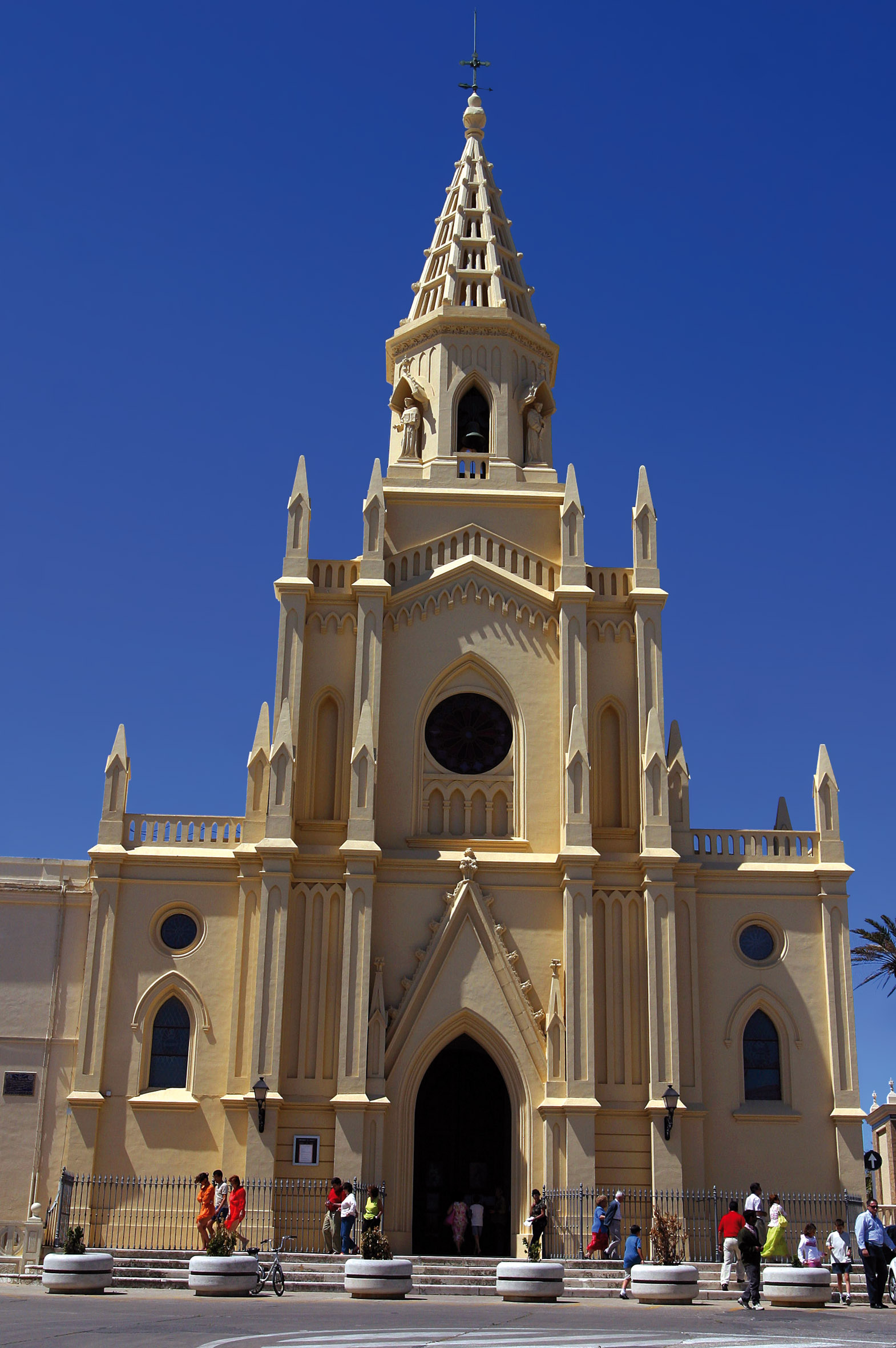 Read more
Read less
The Shrine of the Virgin de Regla of Chipiona originates in a fortress castle owned by the Ponce de León family, Lords of Chipiona. Pedro III Ponce de León, fourth Lord of Marchena and first Count of Arcos, donated it to the Augustinians in 1399, to turn it into a church and thus pay homage to the Virgin, and they remained there until 1835. From the year 1882, the Franciscan community takes care of it.
On 17 May 1904, demolition of the church was approved and, in that same year, building started on the new church. The work, in Neo-Gothic style, took only two years, and it opened in 1906 except for the main tower, which would be completed in 1909.
The Camarín de la Virgen is decorated with Neo-Baroque frescos, which refer to the different miracles performed by the Virgin de Regla. Highlights include the damask of its walls, some Japanese vases and, particularly, the portraits and offerings alluding to the legendary apparition of the Virgen de Regla, painted by Juan Laffita in 1933.
The Mudejar Courtyard corresponds to the golden age of the Ponce de León family and can be dated to the mid-15th century. It is in the Gothic-Mudejar style. The paving, with flagstones from Tarifa, is conserved in its worn state and, in the centre, there is a well dating from 1460, over which an Italian parapet was placed in the 17th century. The current tiles also pertain to the Baroque transformation of the cloister. They are small pieces of Triana tiling dated from 1640, decorated with motifs of animals, humans and heraldry, with the Ponce de León coat of arms as the highlight.
The other oldest conserved element is an elegant twin-window in the wall that connects this courtyard to the chapter house. A beautiful twin-window with a double pointed horseshoe arch.
Services and infrastructure
Accessible for handicapped
Historic building
Shopping area
Target audiences
Couples, deal, Friends, Professional, Lgbti, I travel alone, For families, young people, Seniors