Puerto de Huelva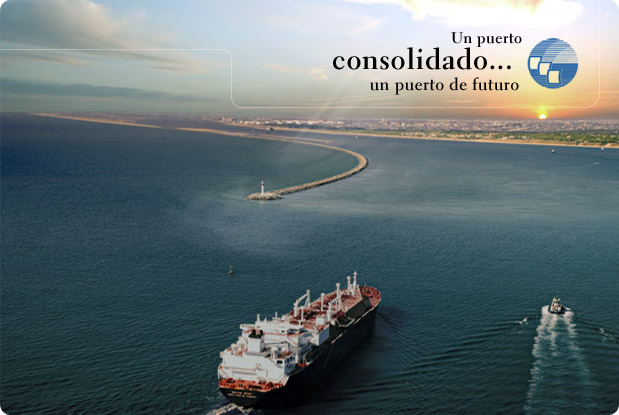 Read more
Read less
The Port of Huelva is a modern and competitive industrial port complex. With impressive dimensions, 1,700 hectares, in the municipalities of Huelva and Palos de la Frontera, it is in a strategic location, very close to the Strait of Gibraltar, in the "around the world" line of goods transport, and on the North-South (Europe-Africa and Europe-America) and passenger axes, with its connection to the Canary Islands.
Huelva, as a leading cruise ship destination, offers many attractions for tourists, both at the city and in the province, linked to its British legacy with the mine operations of Minas de Riotinto, the Discovery of America and Lugares Colombinos, La Rábida, Palos de la Frontera y Moguer, the undisturbed beaches, nature, Doñana, Sierra de Aracena y Picos de Aroche, Gruta de las Maravillas and other protected spaces, the Route of Wine, the Route of Iberian Cured Ham, as well as the rich and varied gastronomy, among others.
Train arrival
RENFE . The railway access to Huelva Port is via a branch of the Huelva classification station, which is connected to the Seville-Huelva line, and which also links to the Huelva- Zafra line.
Car arrival
From the N-431, from Seville to Portugal, or the A-49 Dual carriageway, on its city stretch, the Port of Huelva can be accessed using Avenidas Norte, Sur, Sanlúcar de Barrameda, Real Sociedad Colombina Onubense and Tomás Domínguez. Both bridges over the Odiel River connect the port area with Punta Umbría and other coast or inland towns, using the minor roads connecting Huelva and Corrales and Aljaraque. The Avenida Francisco Montenegro and the bridge over Río Tinto connect the inner docks with the Exterior Port of Huelva section, which is also accessed from the CN-431 and the A-49 Dual Carriageway on the CN-441 and CN-442 and using the local roads H-623 to Moguer and H-624 to La Rábida.
Bus arrival
La Estación de Autobuses de Huelva está muy próxima al puerto y frente a la principal parada de autobús urbano.
The ferry line connecting Huelva to the Canary Islands offers new passenger and goods communication and transport lines with other points in Spain and with the North and South of Europe.
The Port of Huelva has received several cruise ships in recent years, which have arrived at the Southern dock, with a 750-metre long mooring line and 280,000 square metres available on the first, second and third line. Likewise, the Huelva pier has the Levante dock, located next to the city centre, which receives cruise ships.