Montera de Gossan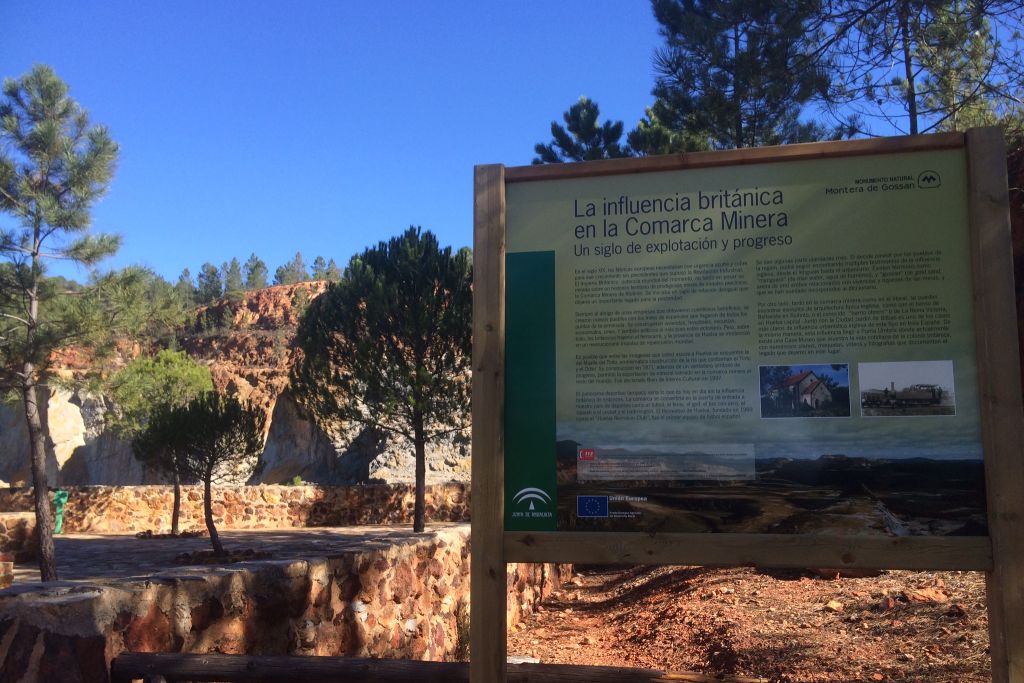 Read more
Read less
The Montera de Gossan Natural Monument is located inside the Río Tinto Protected Landscape and is partially included as Riotinto-Nerva Mining Area Historic Site and of Cultural Interest (BIC). It is located in the Peña de Hierro mine in Nerva, one of the many open-air mines of the Andévalo area in Huelva, and in the environment of the Riotinto Mines.
It is a geological formation with the characteristic very dark rusty red colour, formed by both gossan and gossanised lava, whose main attraction is its educational value to provide knowledge about the typical sulphide sites in the region. Gossan is a rock formed by iron oxides and hydroxides, alone or mixed with other rocks, which directly or indirectly come from the weathering of sulphide sites.
This reddish colour characterises the entire landscape of the mining region of Huelva where, since Roman times, mineral resources were mined, specifically precious metals such as gold and silver. Since the turn of the 20th century, with the arrival of modern British mining, the work focus was changed to metal sulphide extraction.
The Mining Museum, the Corta Peña de Hierro, the Mine Railway and the Río Tinto Green Way allow us to wholly discover this spectacular humanised landscape.
Services and infrastructure
Target audiences
For families, young people, Lgbti, Friends, Couples, Seniors, I travel alone
Segments
Culture, Nature, Sports
Environmental units
Sierra Morena Atlántica mountain
Statement date
13 / 03 / 2010