Museo Minero de Riotinto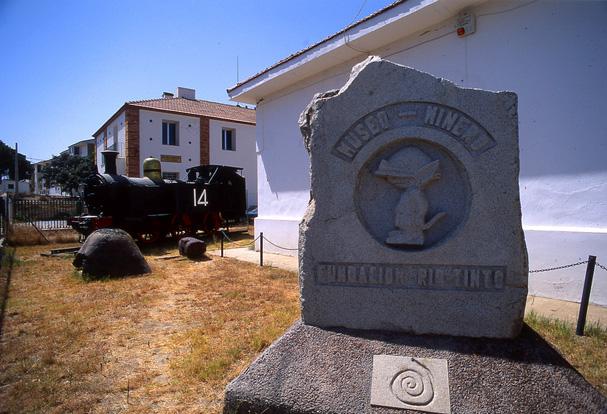 Read more
Read less
Located in the building that housed the hospital of the Río Tinto Company Limited (a British company that exploited the mine between 1873 and 1954), this is the first museum in Spain devoted to the history of mining and metallurgy.
The Riotinto Mining Museum, interpretation centre for the Riotinto Mining Park, is run by the Río Tinto Foundation for the Study of Mining and Metallurgy, a private cultural non-profit and permanent institution, dedicated to the conservation and restoration of the Historic and Mining Heritage of the Minera de Riotinto region, as well as promoting alternative employment for the mining sector and tourism in the area.
The Riotinto Mining Museum has an exhibition area of 1800 m2 divided into 8 areas, which includes the Reproduction of the Roman Mine and the Ethnographic Section. In the permanent exhibition is the project and line work undertaken by the Foundation, followed by the environment and geological characteristics of the region and you can then explore the history of this area, always in relation to the exploitation of its mining resources. There are countless items relating to mining and metallurgy, as well as emblematic objects of industrial archaeological such as the "Maharajá Car", the most luxurious narrow route railroad car in the world, built for Queen Victoria of England and brought to Riotinto for a visit to Alfonso XIII.
From Septiembre 21 to July 15: From Monday to Sunday from 10:30 am. to 3 pm. and from 4 pm. to 7 pm. From July 16 to September 20: Monday to Sunday from 10:30 am. to 3 pm. and from 4 pm. to 8 pm. December. 24,31, and January. 5, only in the morning.
Price, including home visit British neighborhood: Admission: 5 € Children between 4 and 12 years, over 65, groups of 30 persons: 4 €
Services and infrastructure
Accessible for handicapped
Facilities for Disabled
Historic building
Segments
Culture, Scientific Tourism
Specialties
Other type of museum