Iglesia de la Santísima Trinidad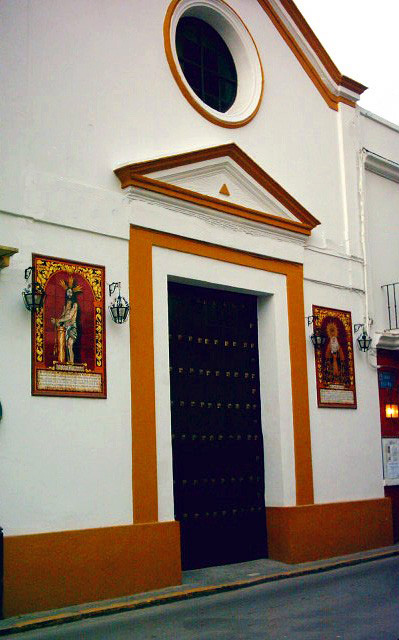 Read more
Read less
The Church of La Santísima Trinidad de Sanlúcar de Barrameda, was founded by D. Alonso Fernández de Lugo in 1441.
It is simple and small , with a single nave. The prominent feature of the façade is the triangular pediment over the doorway. The coffering on the Main Chapel is a jewel of the Mudéjar style, unique in Sanlúcar. The main altarpiece is Baroque style from the mid-17th century. In the chancel is the tomb of the founder, who died in 1450.
Currently homage is paid to El Cristo de las Misericordias and to La Virgen de los Dolores, which are carried in the Ash Wednesday procession.
Consult time visits https://www.sanlucarturismo.com/7563-2/
Services and infrastructure
Target audiences
Seniors, For families, Professional, deal, Couples, Lgbti, I travel alone, young people, Friends
Segments
Culture, Religious Tourism
Specialties
Church (Other Visits), Historical Complex (Monuments)