Tapas with your pet in Granada and the province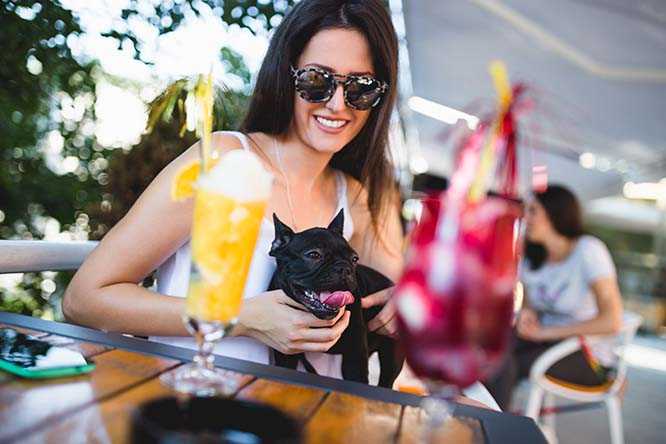 Its reign over tapas fanatics is not question. Discover some of the most delicious tapas places in all Granada. There's one special detail: you can bring your pet along.
Sun and snow, tradition and modernity, coast and mountains, country and city. The Province of Granada is an expert in dualities but it has the ability to capture the hearts of all those who discover any of its facets. Tourism with pets also has an influence nowadays when deciding where to eat in Granada, with there being a large offering of shelters in this regard for restless animals, whether human or non-human. Take a note of these places. You won't be disappointed!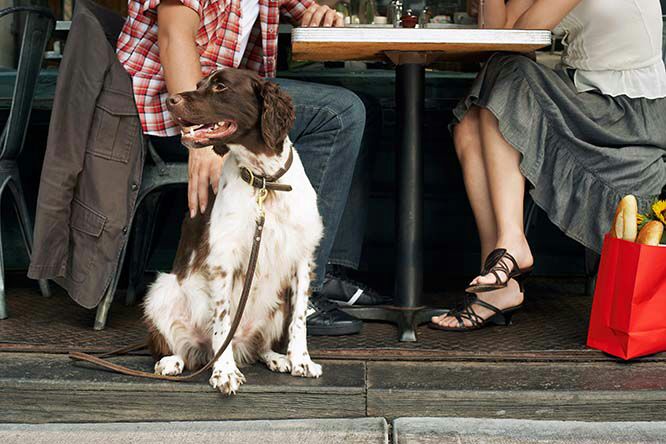 Pet-friendly ideology
Retro Can is an initiative that stems from true dog lovers, whatever their size. Huge dog fans, its founders considered the importance of every detail from the outset: hooks so your friend is calm while you enjoy something to eat or drink, and bowls and treats for more well-behaved pets. Of the bars in Granada, the animalist philosophy of the owners, Mónica and Nadia, is present in every corner of this specific bar, a pioneer that has had legal authorisation to permit pets since 2013. Try its "anti-crisis" breakfasts or tapas, such as American cherries (a common recipe in Mexico and Peru for those seeking international flavours).
The family… plus one
Leaving the capital and heading East, you will find the Guadix region. If you're travelling as a family (pet included, of course), you will be interested in stopping off in the town of Purullena, which is famous for its cave-houses and Mesón La Taberna. Tapas here has a traditional seal that will ensure you'll want to return. Vital ingredients include olive oil, vegetables and local produce. Pets are permitted and the place is highly welcoming thanks to its rustic charm. Best of all, the food here is fabulous.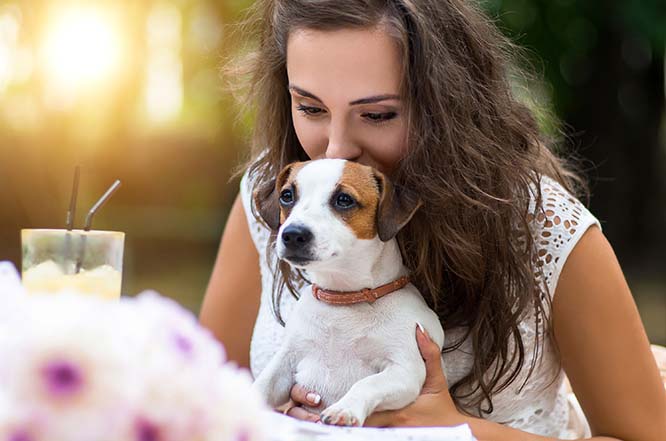 A natural balcony
As we have extended the radius of action for tapas so you fully enjoy Granada with your pet, a getaway to the Alpujarra region is essential. How do you feel about heading to Poqueira Gorge to start? In the surrounding area, you will find the beautiful Pampaneira and the, Mulhacén Route, which has a restaurant serving Alpujarra cuisine that explores all the senses, especially taste: fennel stew, pepper oatmeal, almond soup… In addition, you will have a natural companion: the spectacular panoramic views that can be seen from its terrace. It's simply smashing.
El Jardín del Mirador
Visit the landscape of La Tahá - a Biosphere Resrve - and enjoy delicious, traditional foods. The views, of course, show off the Alpujarra region. You could lose your gaze in this stunning scenery for all eternity. The place you're looking for is El Jardín del Mirador, in Pitres, at the foot of the ravine Its sirloin will be the king of the afternoon, which you can enjoy in the company of your dog while you enjoy a live music show.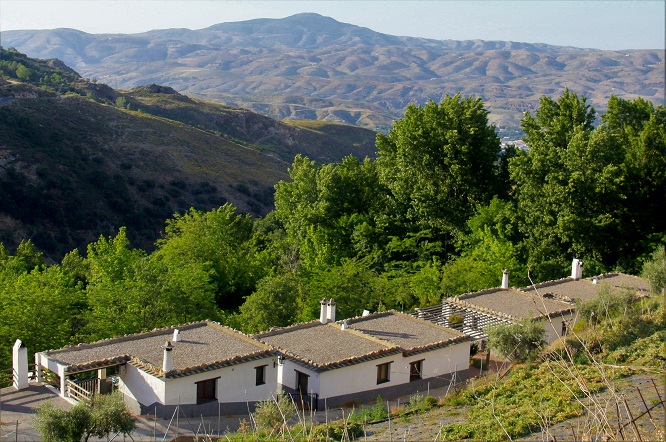 The Upper Alpujarra
If you are looking to enjoy an overnight stay in Los Bérchules, you can enjoy the full Alpujarra experience in El Cercado de la Alpujarra, sitting at an altitude of 1,300 metres. This is a small, charming tourist establishment with its own restaurant boasting grilled meats from animals it has bred itself. The menu includes plenty of Iberian products as well as typical Alpujarra delicacies. And your pet will be most welcome. What more could you ask for?
Tapas with your pet in Granada and the province
Bérchules, Granada, Pampaneira, Pitres, Purullena, Taha, La (Granada)